Age Against The Machine Festival Report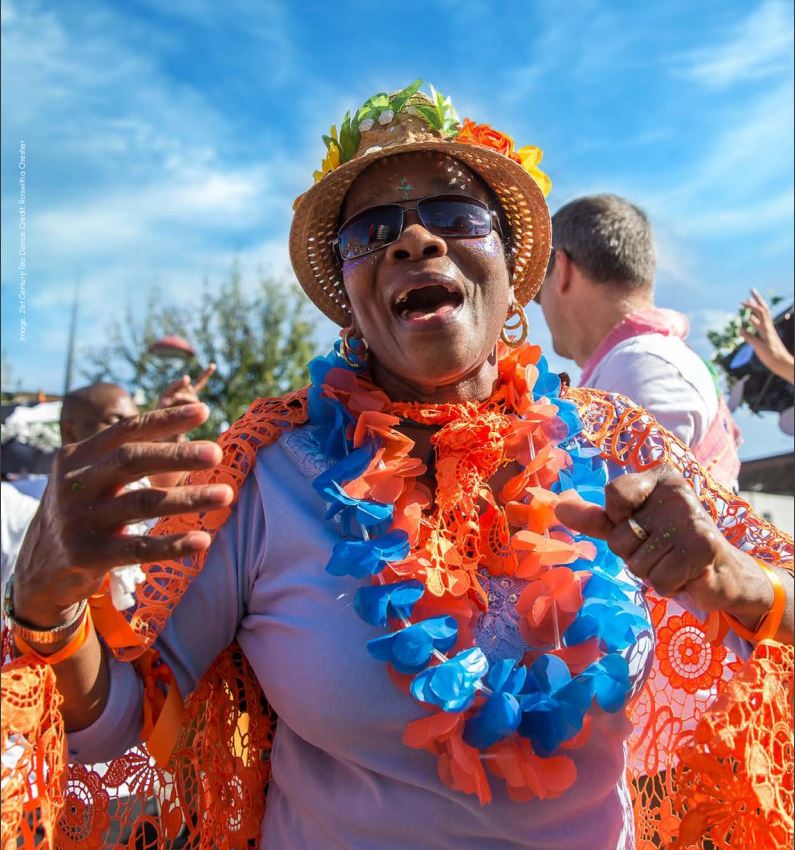 Age Against The Machine – A Festival of Creative Ageing Evaluation Report
Evaluation Report by Elizabeth Lynch MBE
Festival produced by Entelechy Arts and the Albany, London Borough of Lewisham 2019
"This was a festival that pulled off that most difficult of tricks – exploring vital issues about life and death in a manner that was always accessible and entertaining yet never patronising." Miles Hedley, The Greenwich Visitor Blog
Age Against the Machine, a Festival of Creative Ageing in the London Borough of Lewisham, was the winner of a Cultural Impact Award for 2019 as part of the Mayor of London's Borough of Culture initiative. The Albany and Entelechy Arts co-produced the Festival which took place from 13 September – 6 October 2019.
The Age Against the Machine festival lived up to its title, shaking up ideas about art and ageing in a society that often seems to put old people in a box labelled 'wise but less useful'. The Festival's surge of activity made older people's creativity visible to the wider community and to policymakers.
In theatres, community halls, markets, libraries, care homes, shops, and parks, the Festival poured itself into every corner of Lewisham's large borough. With a total of 275 social events, exhibitions and performances, workshops, pop-ups and takeovers – there were multiple opportunities for joining in and taking part, for co-creation and celebration, for finding artistic work in public places, for meeting to talk and think about growing older, being older, for reflecting back and looking forward.
Whilst shining a light on existing creative ageing activity in Lewisham, the Festival supported new opportunities for artist and community organisations to work with each other for the first time – an opportunity to spread good practice and deepen reciprocal learning for both groups and artists. 22 successful proposals for Project Awards enabled new artistic work to be commissioned reaching 77% of Lewisham Council's wards.
Programme highlights included:
• The Home,a 48-hour immersive theatre production where audiences experienced life in a care home
• A step-changing 21st Century Tea Dance curated by residents from care homes and sheltered housing
• 22 artistic commissions created with Lewisham organisations
• New commissions from Upswing and Tangled Feet
• Bed, a street performance devised by older performers from Entelechy Arts
• A large scale participative choral and movement commission, co-produced with and taking place at Trinity Laban Conservatoire of Music & Dance
• Ageing Well: Creative Ageing and the City, an international symposium
Age Against the Machine set out to explore four key objectives: challenging ageism; championing older artists; instigating a strategic conversation about ageing and creativity, and engaging Adult Social Care Commissioners in conversation about the potential of arts in their provision. The evaluation research captured evidence for the Festival underlying aims and methods included over 100 interviews, several online surveys and workshops.