Ambient Jam as a Conference Case Study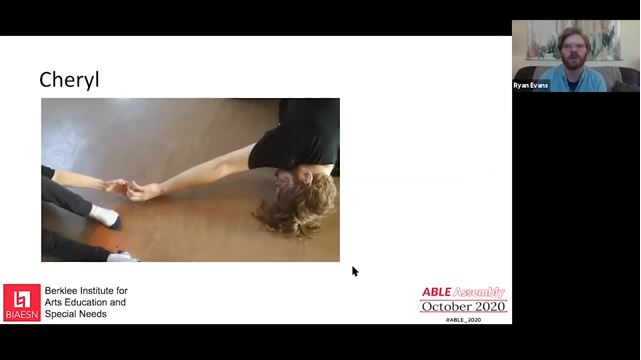 Ryan Evans was a Goldsmiths Student that was on placement with Entelechy Arts for a year, while doing an MA in music and anthropology.
He went back to USA last year and is now sharing the knowledge that he gained from our Ambient Jam programme in conferences. His presentation goes into detail about the mechanisms of music in Ambient Jam and he also presents excerpts of the Ambient Jam musical landscape.
Ryan Said
"You'll notice that this presentation took off from the blog post I wrote in May 2019 – the practices of 'listening-observing,' 'responding-offering,' and 'holding-encouraging.' I tried to pivot it very much so to arts educators who may not have much experience doing this kind of work with artists with PMLD.

It was something of a tension to adequately explain that in a personal way – so I mainly focused on my memories of doing Ambient Jam with Cheyl."
Cheyl's name has been changed.