An update from Entelechy Arts Elders Theatre Company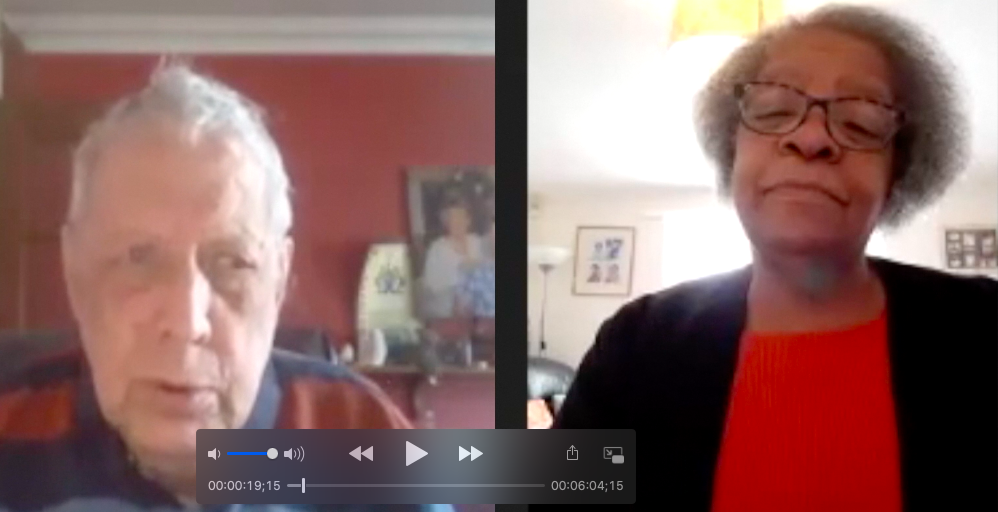 Way back in March 2020 members of Entelechy's Elders theatre company had plans to build on their intimate style of story-telling, developed for their street production of BED.
For their new production Sisters the company planned to invite audiences into the fictional domestic living spaces of three generations of women, the eldest of whom had arrived in south London from Delta State Nigeria in the early 1960's. Rehearsals had started to be planned and then came lockdown.
Within a couple of weeks, the company who have been working together for over fifteen years, regrouped on the phone. Using conference calling technology they continued to carry on working creatively together. After a couple of months they slowly migrated to zoom dividing into two smaller groups. This enabled everyone to devise and rehearse more effectively in smaller clusters.
Two new plays have emerged, one exploring parenthood, family and responsibility across three generations, the other charting the ongoing tensions rippling from an interracial marriage in 1960s south London. Both plays have continued the groups intuitive way of mixing the sweet with the sour in their ongoing telling and retelling of the stories about growing older within the rich diversity of south London where they all live. The plays are currently being edited and will be shared in late summer. Watch this space!