Announcing our New Director: Maddy Mills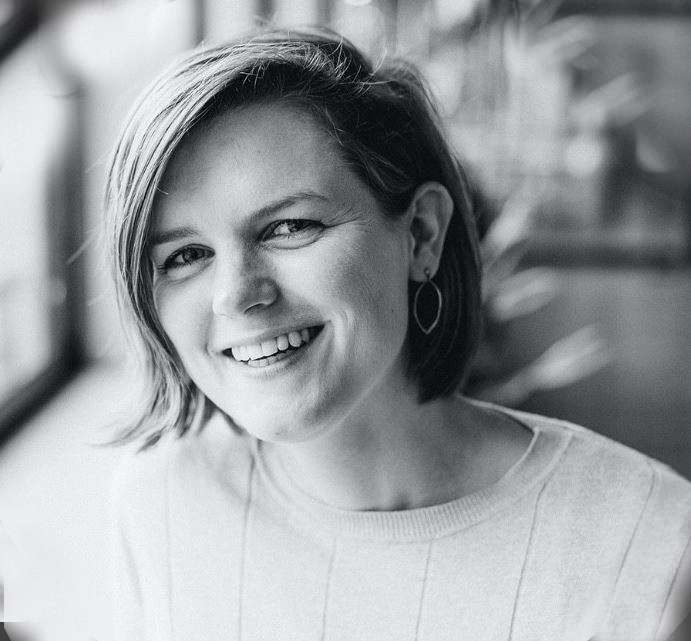 We are delighted to announce the appointment of Maddy Mills as Director of Entelechy Arts.
Maddy will start her new position on 1 October 2020 working alongside the Board, staff team and our established networks of artists and participants to continue to build on the charity's aim to make more creative and equal communities.
Maddy brings a huge range of skills, experience and strategic-thinking to the company joining us from the Southbank Centre, where she has been Producer of Artistic Programming for over five years. During that time, she has also founded Family Volunteering Club, a social enterprise to support family-friendly opportunities in local communities.
David Slater, Entelechy Arts founding Artistic Director, will remain in contact with the company with his job title changing to Associate from October. Following a three-month transition period, David will maintain a light touch relationship connecting with occasional projects and lines of inquiry.
Within her new role, Maddy will work with the Entelechy Arts team to further develop collaborative ways of working, ensuring that artistic leadership sits within the heart of the company and is shared and shaped by all the people that are part of the Entelechy family.
Maddy Mills says: "I am delighted to have been appointed Director of Entelechy Arts, to continue to grow the reach of this extraordinary and pioneering organisation. Now more than ever, we are reminded of the importance of community and the role that the arts can play in bringing people together, giving a platform to underrepresented voices, nurturing and celebrating the creativity of the individual. I'm really looking forward to working with the Entelechy team, artists, partners and communities as we enter this exciting new chapter."
Paul Cann OBE, Chair of the Board, says: "Entelechy Arts is a remarkable agency with a thirst for our all living life creatively, to the full and to the end. Maddy Mills has energy, skill and experience in abundance to build on the legacy created by the company's work'"
David Slater says: "Maddy's appointment marks an exciting step change in the life of the company as it embarks on its fourth decade of producing powerful and life-changing art with communities from south east London and beyond."