Announcing our new project with The Albany: Albany Connects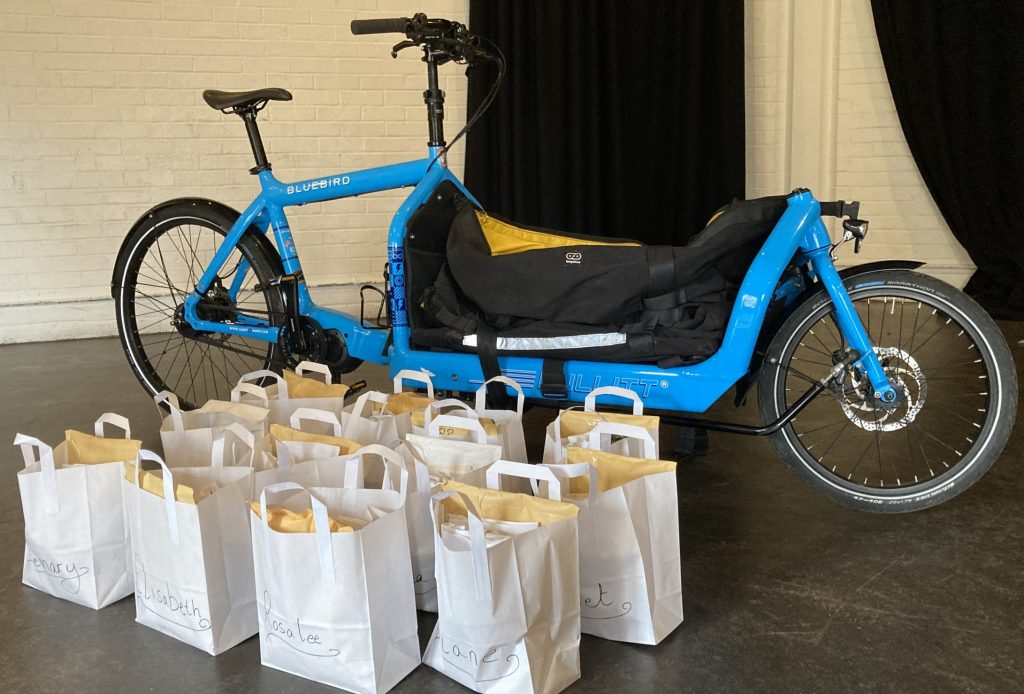 A year on from suspending in-person Meet Me sessions at the Albany, today we're pleased to announce a new project connecting local residents.
Run in partnership with The Albany, Albany Connects is a door to door delivery service enabling creative exchanges between people who may be experiencing isolation during lockdown. Parcels will be delivered by staff via an electric cargo bike and will include anything from plants and cuttings from the Albany garden which can be grown and re-gifted, doorstep performances, poetry, messages, drawings, or even a painting created in response to a prompt from an artist – anything that makes someone smile!
Building on the success of a delivery programme which saw activity boxes and art activities sent to Meet Me members, the project is an extension of the existing remote we have provided with The Albany to support adults over 60 in the borough.
In response to the pandemic we also launched Meet Me on the Radio, a weekly radio show featuring insights into creative ventures, conversations, and stories with Meet Me members which was has since had over 20,000 listeners since it began in May 2020. A team of staff and volunteers have also made regular keeping in touch calls totalling over 1,330 hours as well as running weekly creative phone clusters.
Responses to our remote programmes from members include:
"It's been wonderful. I've always loved the Albany and the people. I miss [my family] and I am hoping that the virus will go away and we can be reunited again. [What we're doing now] is a little bit different but I do enjoy it anyway"
"I applaud what you are doing. We have to be patient. It makes a difference…not everything can happen the way we want it"  
"I miss you all. It's been a big part of my life. And  I feel like I haven't completely lost it…it's still with me. If we lost it, it would be like a death in the family…no contact, no speaking and sharing and singing songs…I look forward to it."
"You've all done tremendous work in keeping us all together"