BED featured in Social Design show in Xiamen, China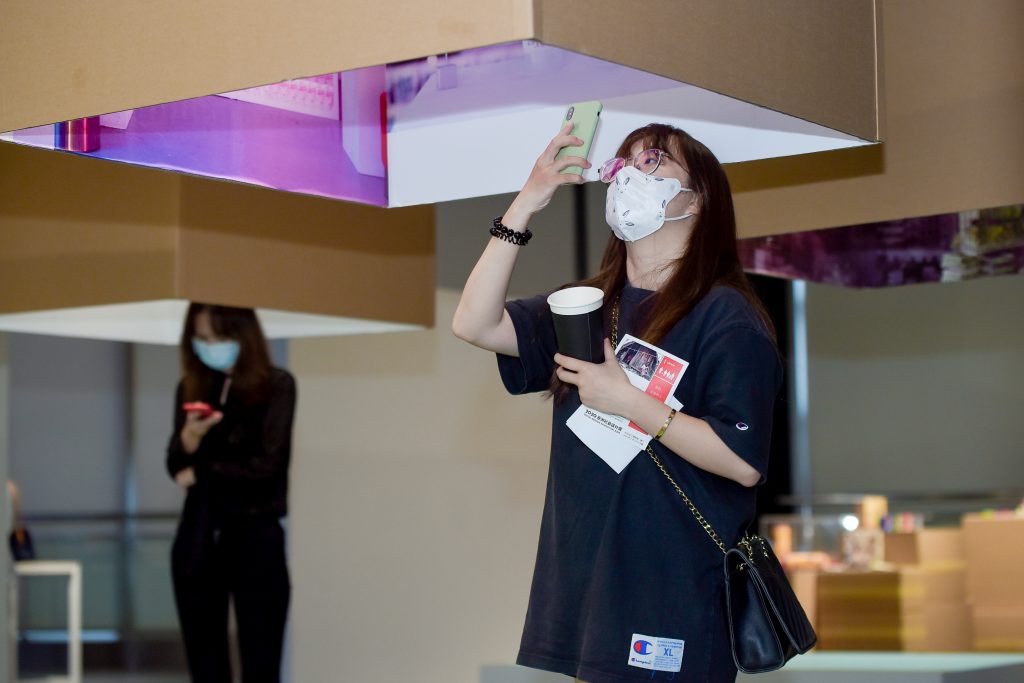 Social Design Exhibition Asia — Proposal for the Future
We are delighted to be participating in this exhibition in Xiamen, China and for our work to be seen by new audiences in another country.
The "Social Design Action\" trilogy initiated by Red Dot Design Museum Xiamen in 2020 hopes to awaken public awareness towards social issues and promote the construction of China's social design ecosystem, through 3 sub-actions — exhibition, conference, and co-creation workshop. Social Design Exhibition Asia is China mainland's first large-scale social design themed exhibition. It consists of more than 100 latest global social design cases from 20 countries and regions, including themes of circular economy, disaster response, education diversity, minority care, urban innovation, etc. Through these cases, the exhibition intuitively shows how does the design energy solves social issues and creates a better society.
We were asked to contribute to the exhibition with our project BED and the show features a film of BED and a text which you can read below.
This is China mainland's first large-scale social design themed exhibition, under the guidance of CNWCESD (China National Working Committee for UNESCO Project on ESD), and co-organised by People's Government of Huli Xiamen and Xiamen Culture Media Group, and undertaken by Huli Xiamen Culture and Tourism Bureau and Red Dot Design Museum Xiamen.
'BED' Entelechy Arts
It's lunchtime on a Wednesday afternoon in Deptford, south-east London. A teenager stands in the foyer of the Albany Theatre with her two friends. Outside is a busy street market. The young people are in school uniform. Together they hold an energy; a shared sense of urgency. A number is scribbled in blue ink along the side of the girl's hand. They want to talk. They need to take agency: they think that they have witnessed a crime.
All morning the public spaces in the streets around the theatre have been full of the choreography of people being taken by surprise. There have been electric huddles of conversation on street corners, anxious glances: there in plain sight, in among the market stalls an older woman in her nightclothes lies abandoned in a bed.
The subject matter is nothing out of the ordinary, nothing unusual, something held in the peripheral understanding of hundreds of thousands up and down the country. Everyone reads about it, report after report is written about it, it is one of the great social pre-occupations of our time: loneliness and the isolated old. But on this Wednesday afternoon in south-east London it seems to have hijacked the ordinary wanderings of people's lives.
BED is a street performance work created and produced by older members of the south London arts company Entelechy Arts. The impetus for, and co-creation of, the work came from a group women in their seventies and eighties who, when walking out in public life, felt that they were no longer recognized and valued as the people that they had always felt themselves to be. They wanted to make a statement about the invisibility they felt when going about their lives in public places.
"Sometimes people look right through as if we aren't there".
They knew of many people experiencing loneliness and isolation. There are many stories that go unheard, many lives that are unrecognised. They wanted to redress the balance. They made Bed.
"We don't want to be invisible on the street. We want people to know that no matter how old you are you can still do something.  You're not just an old person walking with a stick or pushing a basket. You can be recognized in different ways. (BED co-creator, Gwen Sewell).
Based in south-east London, Entelechy Arts often works alongside people who have often been invisible and un-regarded members of their communities, either because of disability, underlying health conditions or the ageing process.
The company believe that arts practice has a central role to play in re-imagining civic connections between historically marginalised individuals and groups. Participation in the arts enables people to feel present, alive and engaged with their world and with the worlds of others. Art creates new contexts and purpose to increase participation and engagement across generations, across cultures and across abilities.