BLINK Dance Theatre visit Ambient Jam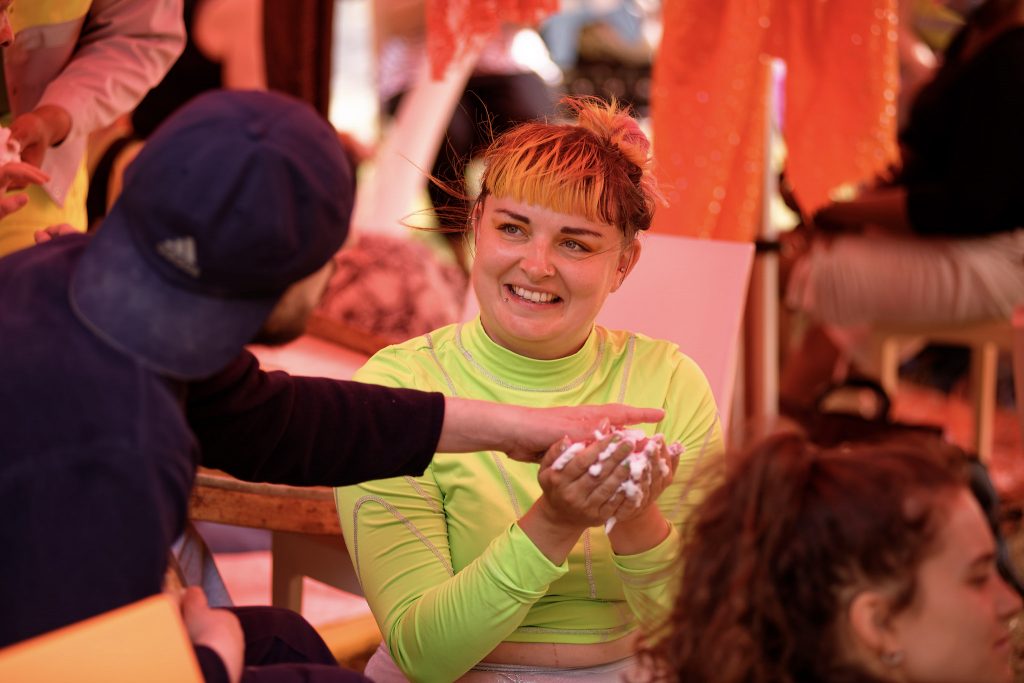 At the end of June, we were delighted to bring our non-verbal movement and music based sensory programme Ambient Jam back in person for a covid-safe summer term in the Albany meadow. 
Members, their families and care workers were able to meet again with Entelechy Arts artists and musicians to keep improvising together, under a colourful set up and surrounded by nature.
In July, we had the pleasure of working with BLINK Dance Theatre during one of our sessions. BLINK are a group of neurodiverse artists, leading innovative participatory projects that are accessible to everyone, and specialising in profound and multiple learning disability (PMLD) and autism. They brought and adapted some elements of their new show DRIVE THRU to connect with our Ambient Jam members, in a magical mix of dance, theatre and exploration with new sounds, textures, and some special characters!
BLINK Dance Theatre Co-Director Vicki Hawkins said: 
"We are so passionate about working with people with complex needs and PMLD because so often the work we see can be too reliant on the cerebral or patronising. It was so refreshing to be in an environment with Ambient Jam which allowed breathing space, true connection and plenty of space for idiosyncrasies to be celebrated as a catalyst for creativity. We had been wanting to work with Entelechy for so long, and this experience did not disappoint. Thanks so much for having us and we look forward to next time…" – and we do too! 
Photos by Jon Archdeacon.