Entelechy Arts work recognised in the USA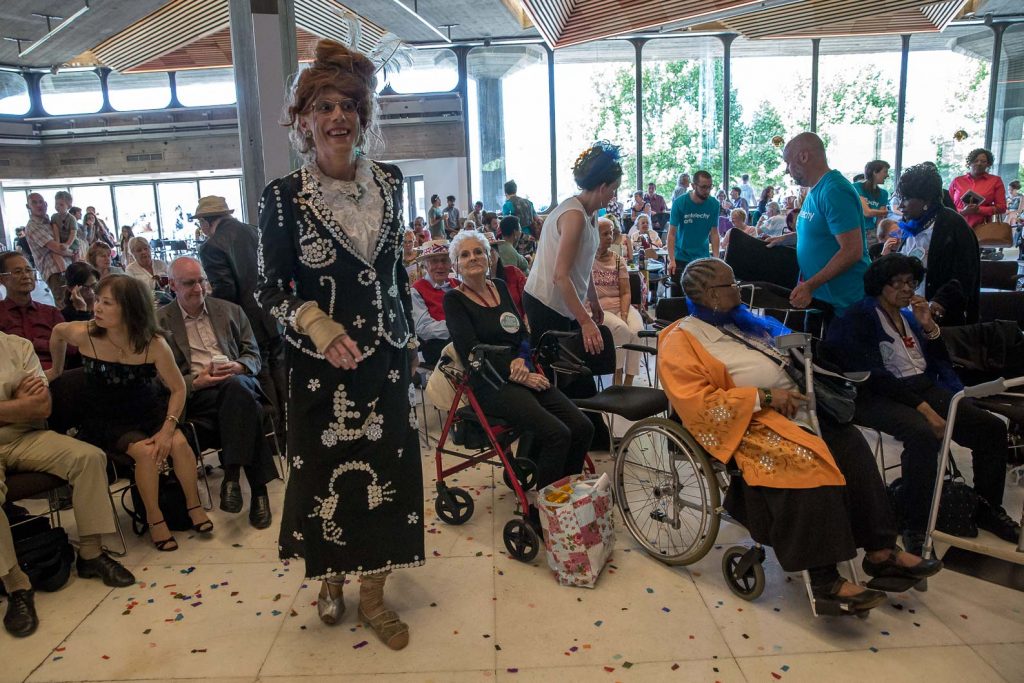 We were delighted to discover that we have been featured in the US Department of Arts and Culture's Art and Well Being Report that has a 'best practice' feature about us on Page 31.
"It's a wide-ranging program including a choir, writing workshops, visual artmaking—and hot lunch. And potentially a participant pool for Entelechy's other initiatives with elders such as Walking Through Walls, a collaboration with care home staff, residents, volunteers, and families; and Bed"
The USDAC is a people-powered department, a grassroots action network inciting creativity and social imagination to shape a culture of empathy, equity, and belonging.
You can read the full report here.