Arthur Lea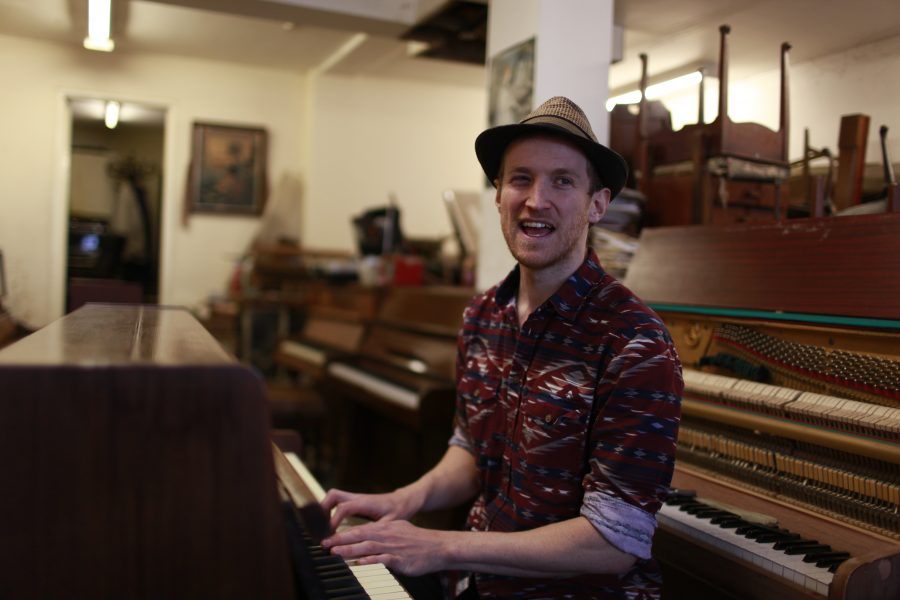 Hammering honky tonks since his hands could reach the keys, Arthur Lea sings eclectic rhythm n blues with southern soul. Lewisham schooled, Royal Academy of Music trained, he has played everywhere from Ronnie Scott's to the Olympic Stadium, working with everyone from Kate Tempest to Kylie Minogue.
For Entelechy Arts, Arthur plays to the room, learning songs on the spot, accompanying others or taking the lead, providing ambience or energy as appropriate. He listens and writes, inspired by conversations of the participants and volunteers around him.
He performs solo, with his band Bootleg Brass, and many others: The Coalminers, Paragon, Tongue Fu, to name a few. He has recorded in studios from Nashville to Berlin and produced several albums of original music. Living in London, he listens and learns whether making music in concert halls, care homes, or cocktail speakeasies.
'Arthur Lea…like a 21st century Thelonious Monk' – John Fordham, The Guardian
Read more about Arthus Lea Arthurlea.co.uk