Vicki Amedume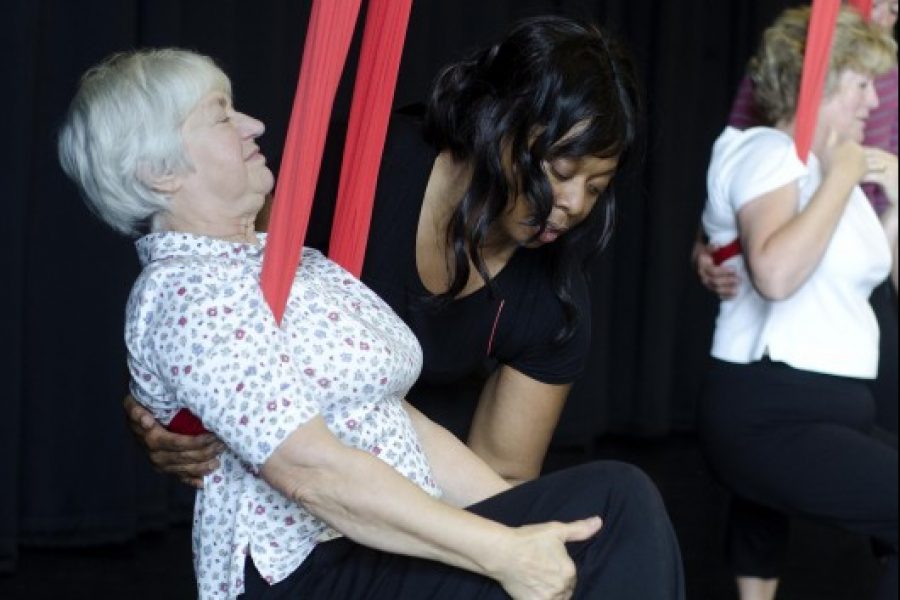 Vicki performed as an aerialist across a multitude of circus contexts, from intimate indoor venues to large-scale outdoor spaces.
Upswing was founded predicated on her passion to 'bring out the extraordinary in everyone' and to share incredible circus artistry with diverse audiences. The body of work the company has since produced synthesises spectacular aerial work with acrobatics, dance, theatre and cutting-edge multimedia, using the physical language of aerial artistry to tell powerful human stories.
With Entelechy, Upswing has tested in small and large ways what circus for, by and with older people might look like, developing performances, workshops, short films and writing in response to the question.
Find out more about Vicki and Upswing here Upswing.org.uk