The Home – The Guardian Review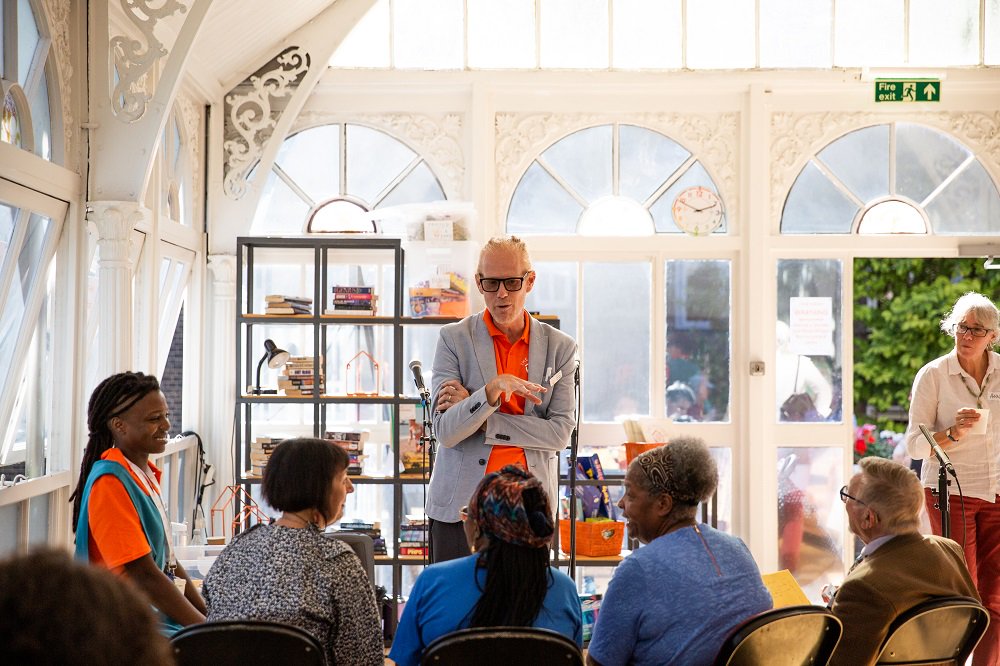 The Home is an entertainment mini-break in residential care created by Christopher Green.
Produced in association with Entelechy Arts & The Albany The Home premiered at Surrey House, Goldsmiths College, London to launch the Age Against Machine Festival.
Kate Wyver writes:
"I urinate into the cup and wait for the stick to change colour. I hand it to the care worker and fill out the rest of the forms. Induction complete, they leave. I stare out the barred windows of my new room and look at my watch. Forty-seven hours left.
This weekend in south-east London, 25 strangers signed up for a two-night stay in a fictional care home. For our brief but intense experience of institutionalised care, we eat and sleep on site, our days filled with jigsaws, naps and insidious microaggressions. Part of the Albany's Age Against the Machine festival, this extraordinary immersive experiment investigating the performance of – and line between – care and control is an unforgettable feat of emotional engineering."
Photo Credit: Sorcha Bridge