Home Sweet Home in the Guardian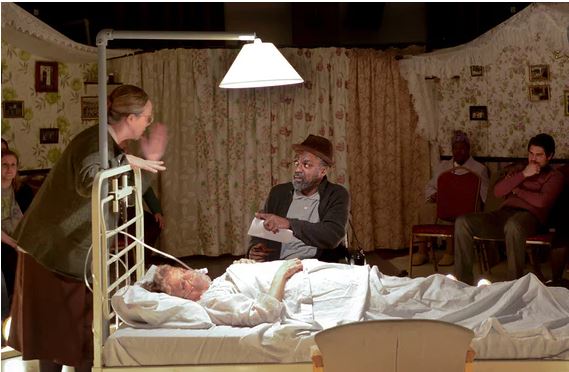 Stage-struck older people get chance to realise their acting dreams.
New play Home Sweet Home, based on the stories and experiences of more than 200 older people, is being performed by a cast of professional and amateur actors.
When 81-year-old Florence Remmer was a teenager, all she could think about was being an actor. Though she worked long days in a Bradford mill, she hankered after a career on the big screen and when she was 16 she plucked up the courage to go down to the local theatre, the Playhouse, and ask for a job.
"I borrowed a beret. I was as innocent as that chair," she says. "But the man said there weren't any jobs, and when I got home I told my dad and he hit me and said it wasn't for the likes of me." Remmer says, matter-of-factly, that life soon took over and she went on to get married, have children and travel the world (her first husband was a soldier). But, her love of the screen remained.
Last year, Remmer's sister saw an advert in the local paper by Freedom Studios, an inter-cultural theatre company in Bradford and Entelechy Arts, a London-based participatory arts company, looking for older actors with no experience for its play Home Sweet Home. "I went along," she says, "and the place was full of showbiz people. There were about 16 of us turned up but they said they only needed four. I lay in bed all night with my fingers crossed."