'The Home' will be Live Streamed!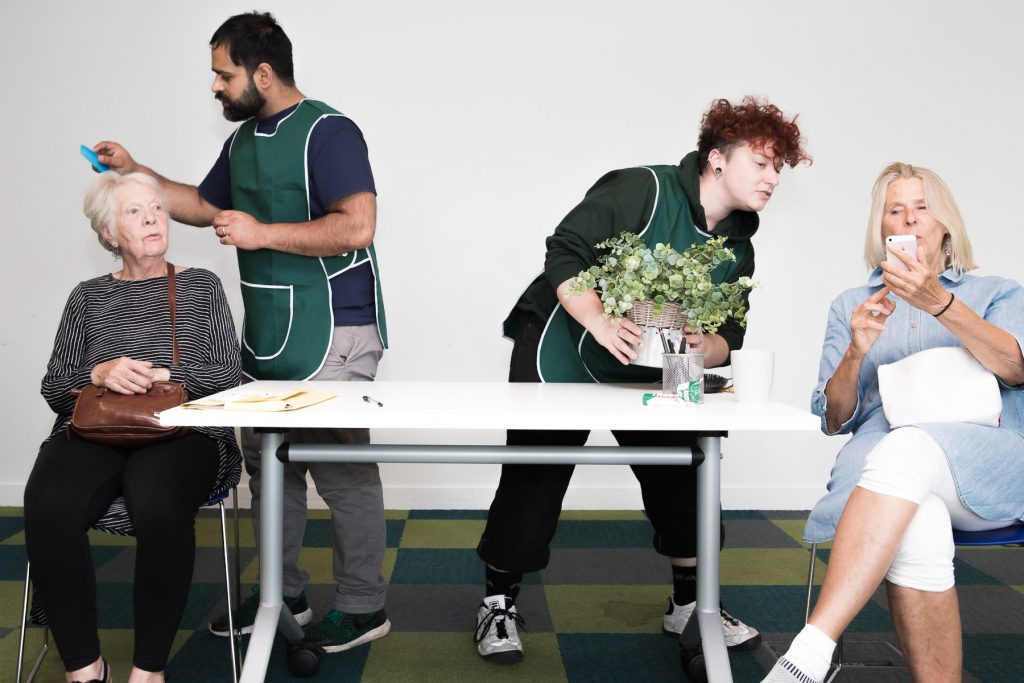 The Home: Livestream
Sat 14 & Sun 15 September
Tune in to our livestream from a fictional residential care home as part of The Home – a large-scale experimental theatre piece by Christopher Green.
Join us for four, 90 minute instalments screening short events from within the 48 hour, durational show.
From Bingo Night to Sunday morning worship, indulge your curiosity through this glimpse of life inside The Home. Follow the 30 'residents' – members of the public who have checked-in for the full 48 hour experience – and the cast of 'carers' looking after their every need.
This entertaining and provocative excursion into residential care will examine the problems and pleasures of living and being cared for in a communal setting. It explores the care home as a place for reinvention and possibility through radical immersive theatre.