Kehä-talk: Rebecca Swift and Shane Waltener discuss Dominion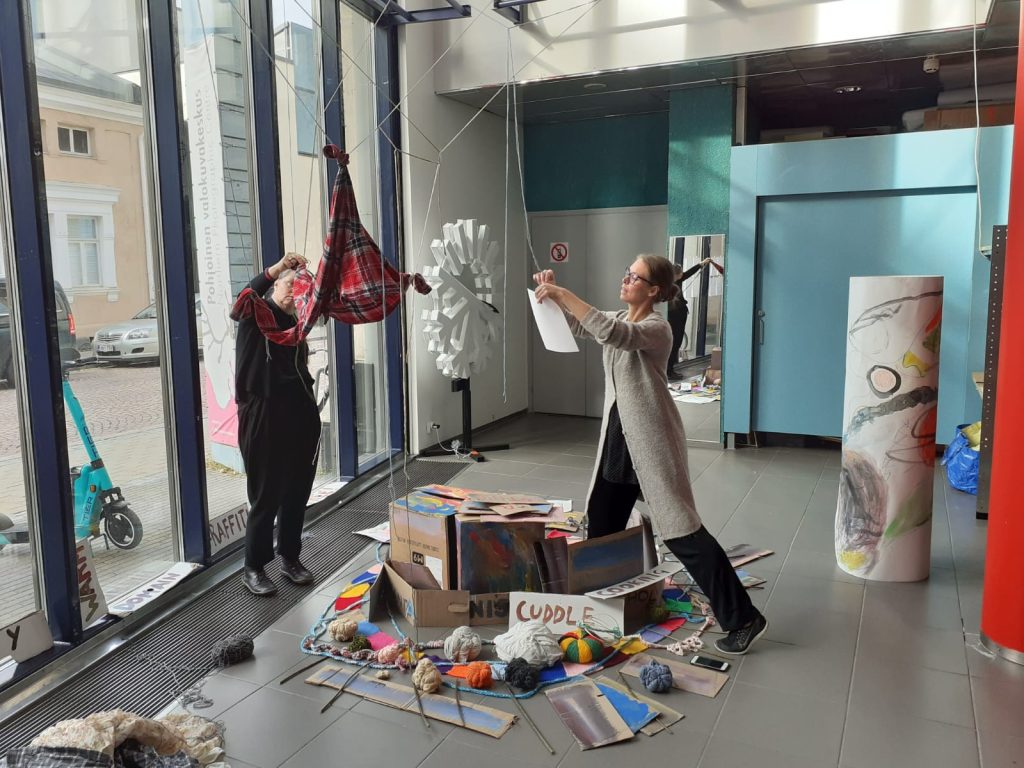 Last September Shane Waltener (Associate Artist) and Rebecca Swift (Creative Director) slow travelled to Oulu, Finland to take our members' contribution to the Kehä Festival of one-to-one art and performances.
Listen to the podcast below where Timo Harju (Kehä Festival Artistic Director) discusses with Rebecca Swift and Shane Waltener about their work: Dominion.
How did the elders at Entelechy Arts take part in the artwork and generate ideas? What was the process of exploring Dominion?The process of exploring Dominion began weeks prior to arriving in Finland, through the exchange of letters in their many forms; postcards, short video clips, objects, materials, pressed flowers, herbs. Letters and dance pieces in the form of gestures were exchanged between people living or working at Kotiranta's house in Muhos and elders within the Entelechy Arts' community in London.
Fragments of the exchange re-emerged as props, sculpture, gestural pieces and shared stories, as a series of sense-led engagement with visitors at Cultural Centre Valve inviting them via one-to-one conversation to keep adding to the evolving piece. The whole approach is deeply responsive to context and the here and now.
This episode of Kehä-talk was recorded during the festival in September 2022. The theme for the year 2022 was DOMINION.