Meet Me on the Radio Season 3 launches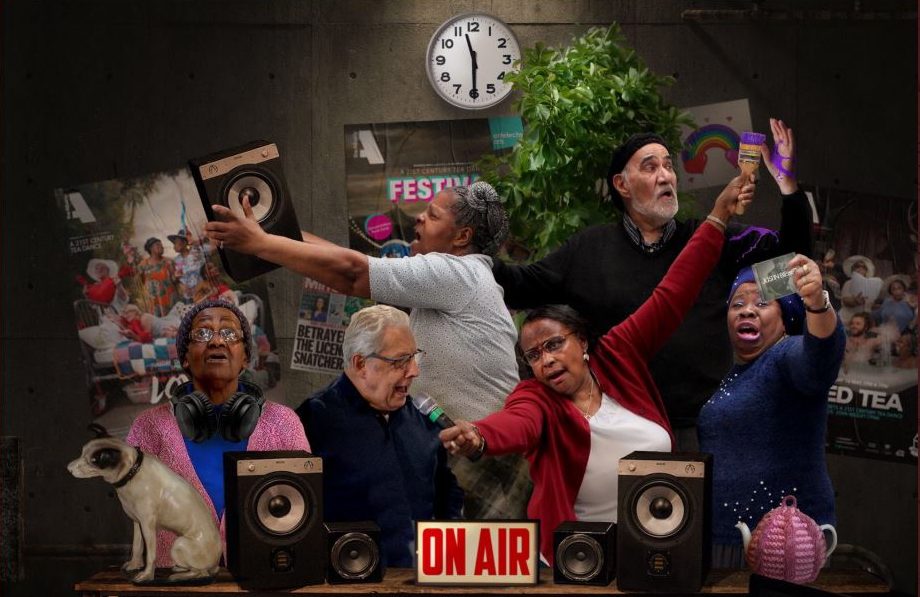 With our members and our partners the Albany and Soundcamp, we've created a brand-new schedule for Season 3 of Meet Me On the Radio. 
After its successful launch in 2020, Meet Me on the Radio continues with a diverse mix of older voices hosting and developing the weekly show from Lewisham. The upcoming season will have a focus on ecology, nature and wellbeing, with the insuppressible spirit of our Meet Me members permeating the airwaves across London and beyond.
Deptford Island Discs hosted by our Meet Me Choir and Kurban's Conversation Corner will be new regular fixtures on the show, along with a whole host of special guests joining our presenters, Ron Saville and Rosaline Muirhead.
There will be book and movie reviews, favourite recipes, special features, a radio play, member-led meditation moments and new ways listeners can take part from home.
Listeners will continue to be taken on a sonic journey each week to different and inspiring places with field recordings and archive material from around the globe.
Join us on Tuesdays at 11.30am and Thursdays at 5pm on 104.4FM www.resonancefm.com – you can find out more about how to listen here.
Please get in touch with your ideas, recommendations and feedback by emailing meetme@thealbany.org.uk