Meet Me on the Move in Greenwich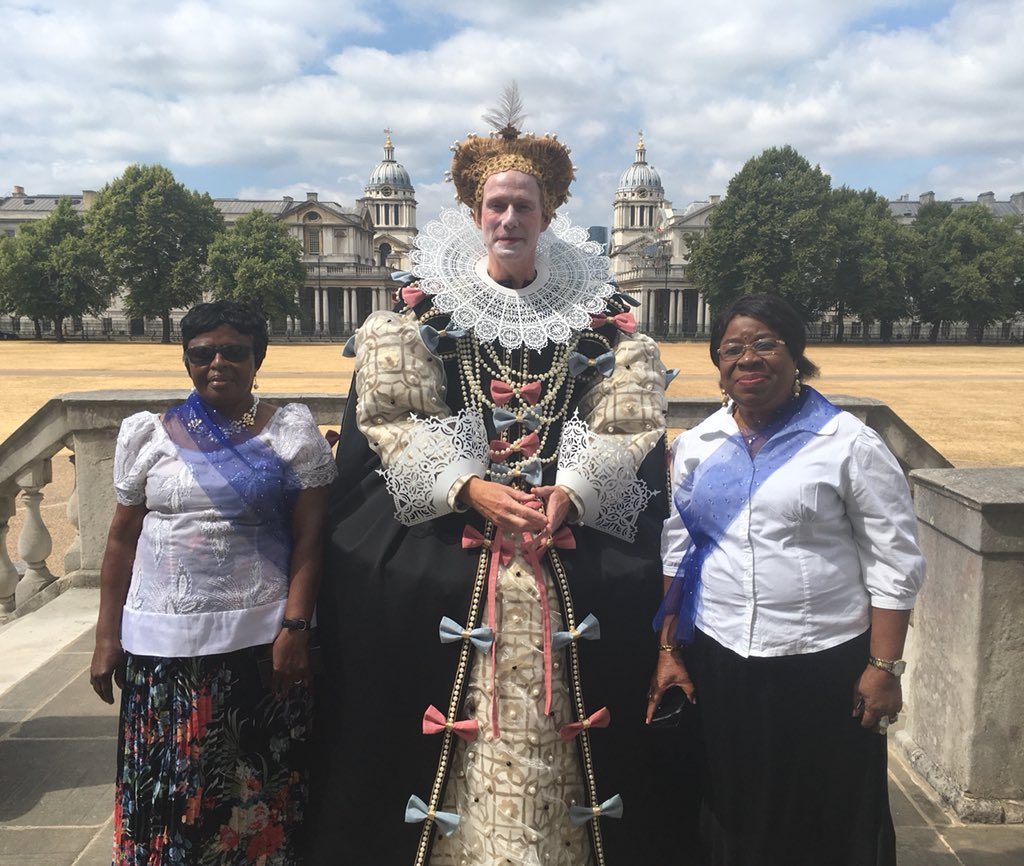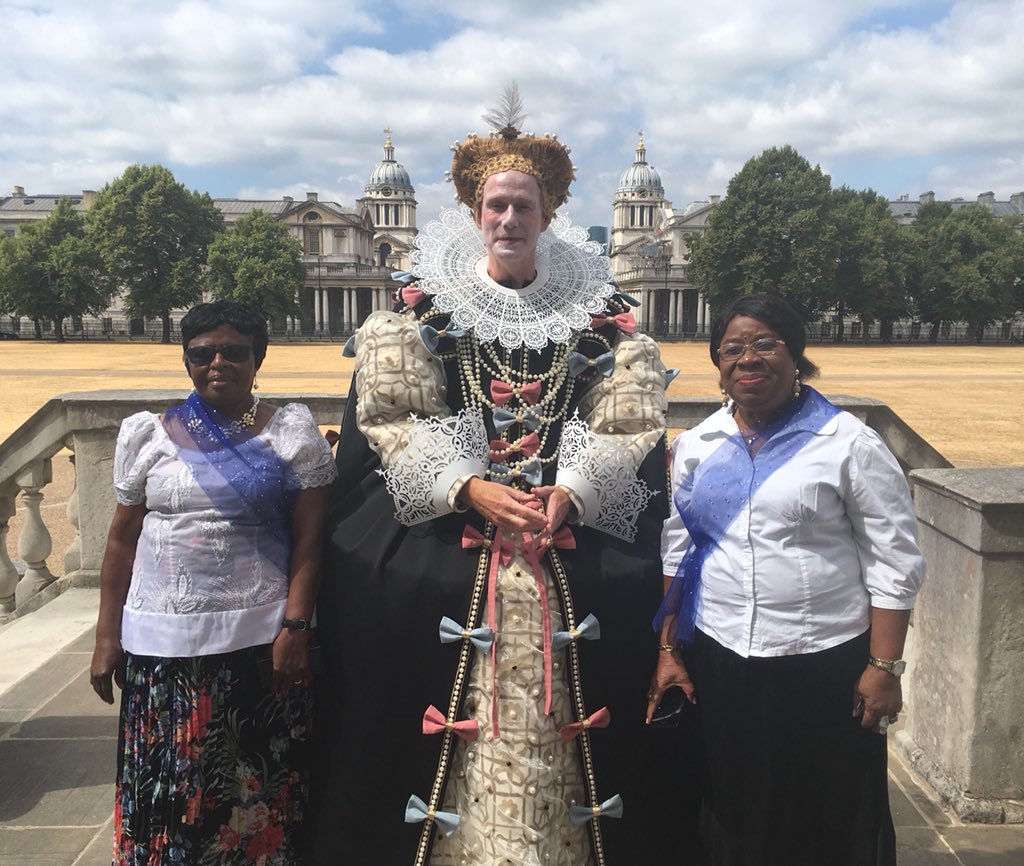 Meet Me on the Move was at the beautiful Queen's House in Greenwich on Weds 11th July to celebrate the launch of Elizabeth 1: Construction of an Icon, a unique performance project created by Royal Museums Greenwich in collaboration with Christopher Green.
The Meet Me Choir were invited to perform at the event and were joined by other Meet Me members and residents of Alexander Care Home who are part of our Walking Through Walls programme. Meet Me participants had the opportunity to take the role of ladies of the bedchamber and help Chris transform himself into the iconic image of Elizabeth.
Joan, from the care home "The problem where we live is that nothing much happens. It's lovely to go out and see something different. I used to do all of this." Joan also made new friends from Meet Me.
Our volunteer Zoe told us that "George liked it too, For him, the highlight was going outside and having an ice-cream on the steps. He seemed to like having attention from the volunteers, too. Harry was very positive. He said on the bus on the way back "That was great because you really feel like you've done something with your day, not just loafing around in bed all day doing nothing. You go there, you have a dance and a sing and you meet new people."