My Self: Entelechy Arts' next Tea Dance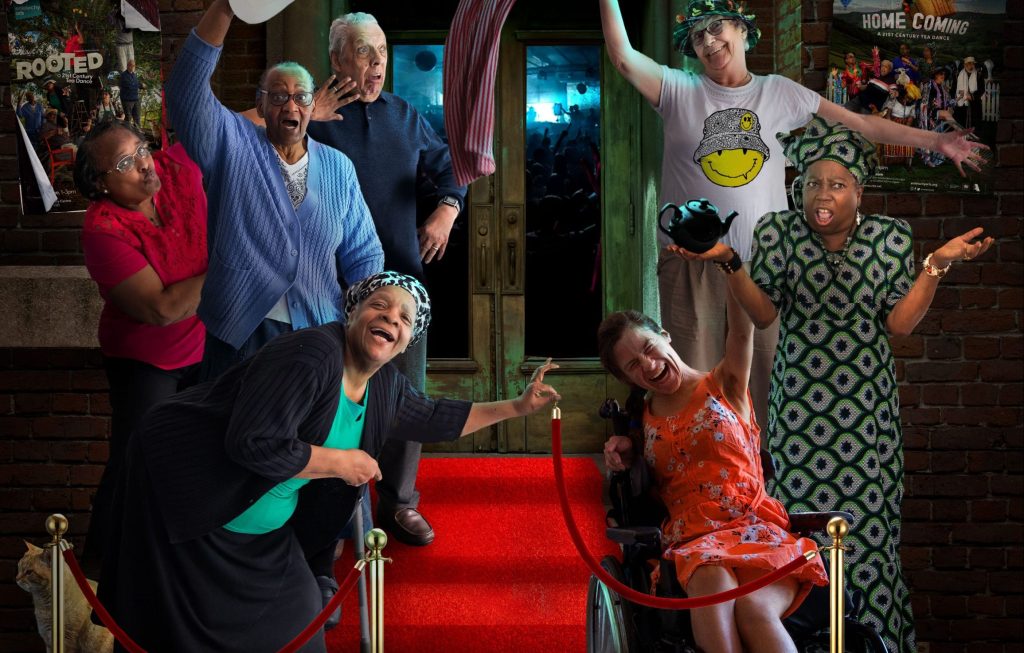 We're delighted to announce that our next 21st Century Tea Dance will be on 15 November 2022 at the Albany theatre!
We've called this one My Self to celebrate ideas of self, personhood, dominion, taking up space, body positivity and expressing one's self through clothes and fashion. We look forward to getting together with our communities again for an afternoon of celebration, creativity, and tea & cake. Of course, it wouldn't be a Tea Dance without an epic poster… scroll down to see it!
Please note this event is invitation-only due to social distancing and we're prioritising our community members. We are exploring options to live stream the event – keep an eye on our social media for more information or contact us.