Nurturing hyper-local culture in London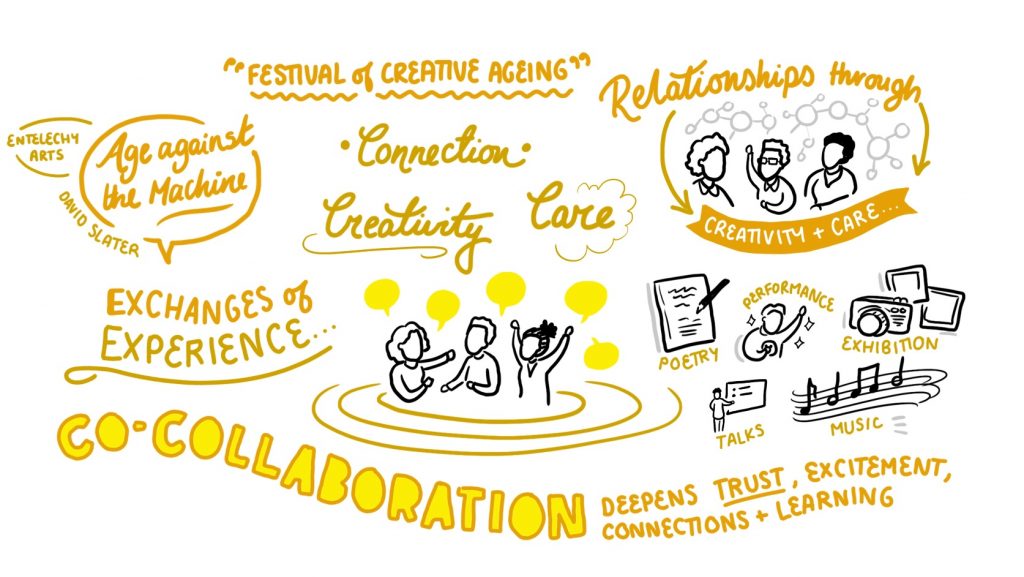 We took part in the GLA's My Local Culture events looking at ways to enable more change in our neighbourhoods. We shared our experiences from Age Against the Machine and reflections on the relationship between creativity and care.
In March 2021, the GLA hosted a series of roundtables and open space events exploring co-creation and ways to encourage meaningful, localised cultural activities in London.
Many of the contributors were recipients of the Mayor's Cultural Impact Awards; we were invited to present some of our experiences from Age Against the Machine, the festival of creative ageing hosted by the Albany, Entelechy Arts and London Borough of Lewisham in 2019.
David Slater (Associate and former Artistic Director for Entelechy Arts) talked about the relationship between care and creativity, and the importance of deep connection in local community through art and culture.
He also shared about the importance of playfulness and exploration for all people; Age Against the Machine gave individuals of every age "permission to play in nourishing ways."
A visual scribe captured the event and you can view a video of the live illustration here.
You can read more about the event on Community and Council-led Curation on this blog.