Our plans to keep supporting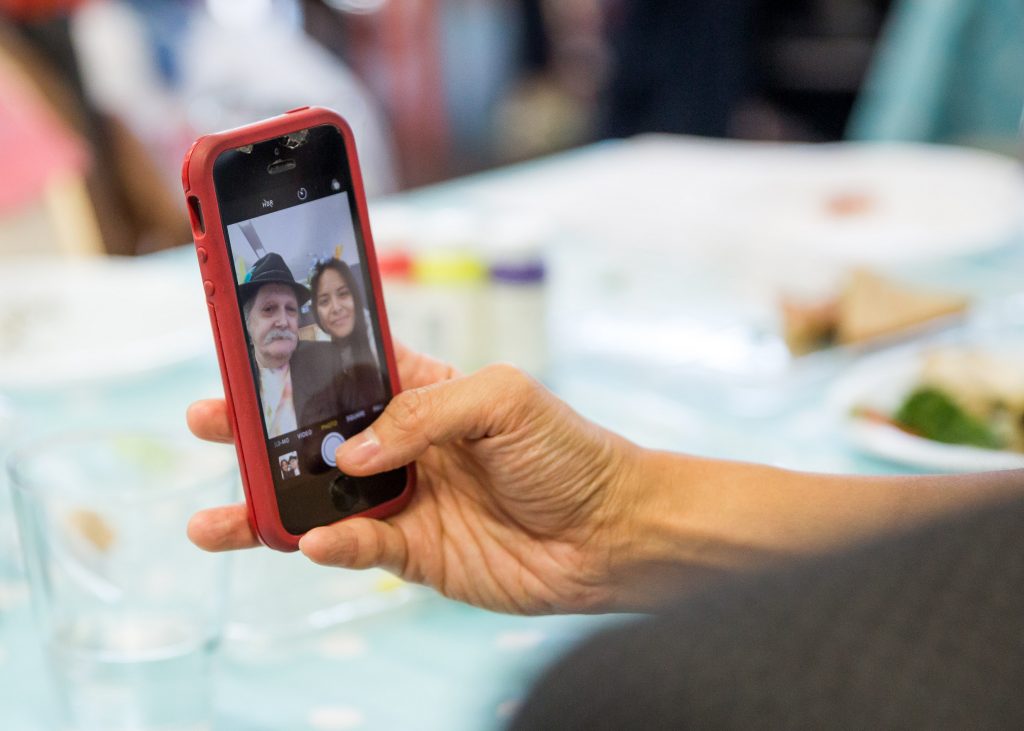 We hope you, and those who you love and care for, are safe and well in these uncertain and difficult times.
We have put into place a plan to ensure that we maintain supportive and creative contact with everyone we work with.
We closed the Entelechy Arts office on March 16th and the core Entelechy Arts team are working collectively together, remotely. Work on the Meet Me programme continues to be delivered in partnership with colleagues from the Albany.
Here's our plan:
First: Prioritising Need
We want to ensure that everyone who we work with is safe and well, has food and other necessary essentials. We want to assure people that although we may not be able to see each other physically we will still keep in touch; that we are still 'family' as Meet Me member Ted said.
To make this happen, from this week, all participants living home alone are receiving two fifteen minute phone chats from a member of the staff team. We are working closely with Lewisham Council and other local charities, so if in these calls we find people need urgent help, we can find collective ways of responding.
Second: Working in Partnership
We want to ensure that any actions we take are in step with our numerous organisational partners and stakeholders ensuring that we are an effective part of joined-up responses. These include our funders, colleagues working in residential support and care settings and local voluntary sector partners. We will need to match our resources and skills to levels of local need.
Third: Resourcing for the Long-haul
We want to ensure that we have resources in place for the long-haul. We are mapping our response for a six to twelve-month time frame. We anticipate that it will be vital for us to operate 'at scale' meeting broader population needs. In consequence, we will need to ensure that we have the resources in place so that actions taken now can be sustainable.
Fourth: Taking Care
Remote working both with isolated individuals and overstretched care teams will be emotionally and mentally challenging for all in our teams. We are working to ensure that we have fit for purpose support mechanisms in place. These could include structured support small group check-ins, external support lines and implementation of a rota of on-call senior team members
Fifth: Creating Art
This is the heart of what we do. The brilliant creative practices at Entelechy have always been forged by the symbiotic relationship between artistic practices and everyday life. We will need new tools and new skills.
Six: Keeping on learning
At the end of the Covid-19 curve, we anticipate that Entelechy Arts be a part of a richer, stronger and more resilient relational network of creative network of associates: artists, emerging artists and members. Reflective practices have been at the heart of what we do as a company. We will continue that there is the space for doing, reflecting and recording.
Seven: Communicating
We are developing a streamlined, time-effective way of working together across all of our teams.
We will be reviewing how we can most effectively repurpose our website to meet altered needs.
We will remain active on social media and we will continue to ensure that there is regular newsletter updates to all of our friends and supporters.
Brighten up your day and sing along with this beautiful song co-produced by Entelechy Arts artist Cai Tomos, Rainer Knupp and Robyn Clarke with residents from Tower Bridge Care Home: "enjoy the moon and the rain and the stars"