Our project with Chris Green is in The Guardian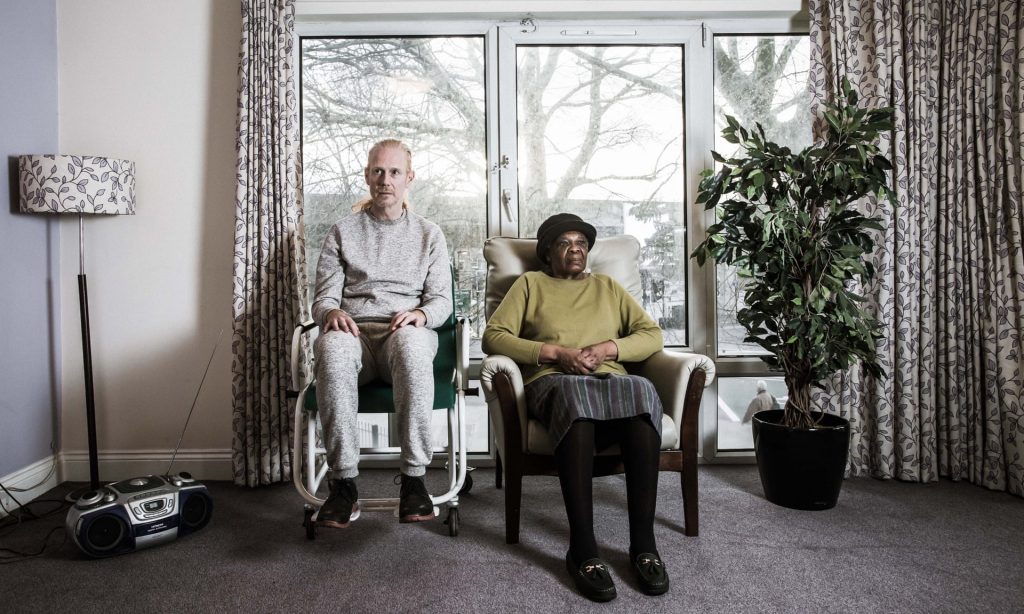 Extract:
Keen theatregoers like a challenge. After all, live performance is risky. But persuading a crowd to sign up for a weekend spent inside an old people's home may prove a step too far.
The team behind The Home, an experimental piece of new theatre, are undaunted, though. The immersive show they are developing is to bring its audience face to face with their possible futures: as vulnerable elderly people in residential care.
"Our primary aim is simply to help people empathise," said the writer and performer Christopher Green, announcing his production this weekend. "Old people's care has become something we daren't even think about. So if I can make someone in the audience want to lobby their local authority, or to start running a better care home, or just talk about it more, I will be very pleased."
The Home will be a site-specific show in which older professional actors will play care staff and activity organisers, and will mix with audience members who will also take on a variety of roles. Each resident will have a room to retire to at night, kitted out like care home quarters. But not every member of the audience will have to opt in for the whole 48 hours; a succession of larger groups will be welcomed in to observe semi-scripted events staged inside the home, including a bingo night and an open day.
"Only 30 people who apply for tickets will be able to stay over," said Green, a regular contributor to BBC Radio 4, best known for his cabaret alter ego, the country music star Tina C. "I've been thinking about a show set in a care home for a while and it will be for three distinct kinds of audience, I think. There will be normal punters, then professional care providers who are watching the live stream, and then others who want more information on the issue."
Green hopes to appeal to all ages with his show, to be staged next year in Lewisham, south London, in collaboration with The Albany arts centre in Deptford and the inclusive group Entelechy Arts, as the centrepiece of a festival celebrating older artists.
"The performers will have to respond to what the audience says and does around the script," said Green. "But I am happy about that because of my experience as a stand-up comic. You have to be able to adapt."
Read the full article – click here