Releasing Red Car by Bobby Lau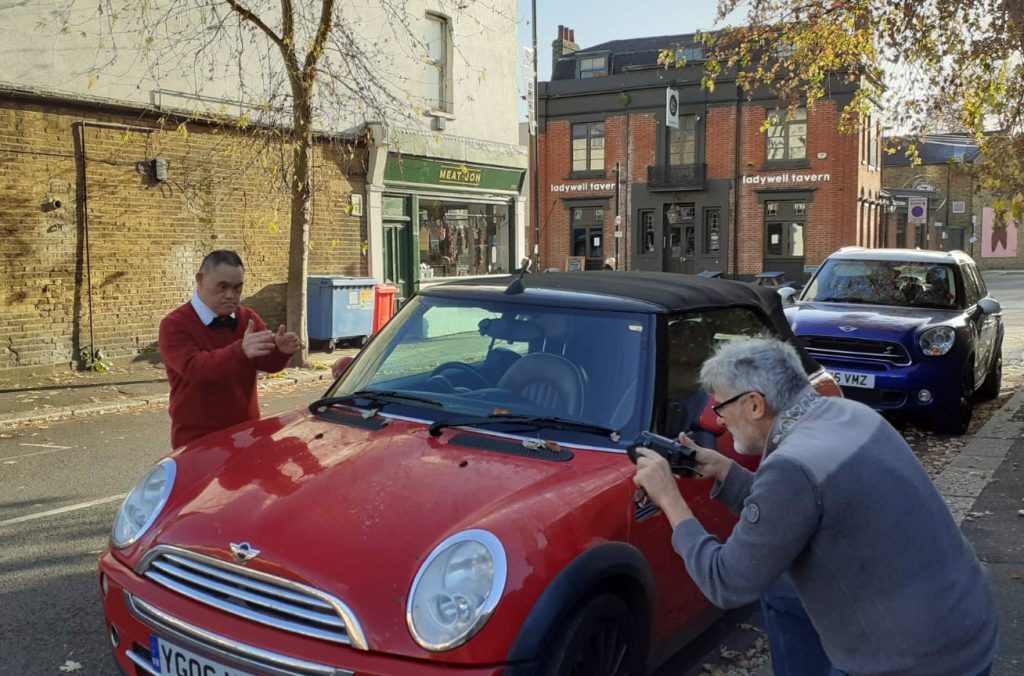 Today is International Day of Persons with Disabilities. At Entelechy Arts we work in collaboration with all our communities to advocate for a truly equal society, where everyone has the opportunity to use artistic expression to tell their own stories, connect with their community and lobby to make lasting societal change.
Supported by London Borough of Lewisham, we are pleased to mark this day by sharing the first iteration of a new artistic project, Red Car, led by Bobby Lau, a long-standing member of the Ambient Jam programme.
You can watch Red Car, and learn more about the project, by clicking on the button below.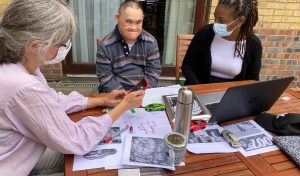 In the photo: from the left, Rebecca Swift, Bobby Lau and Daniella Morris during the first planning meeting for Red Car.
Photo at the top: Bobby Lau and Malcolm Buchanan filming Red Car.