BED in Japan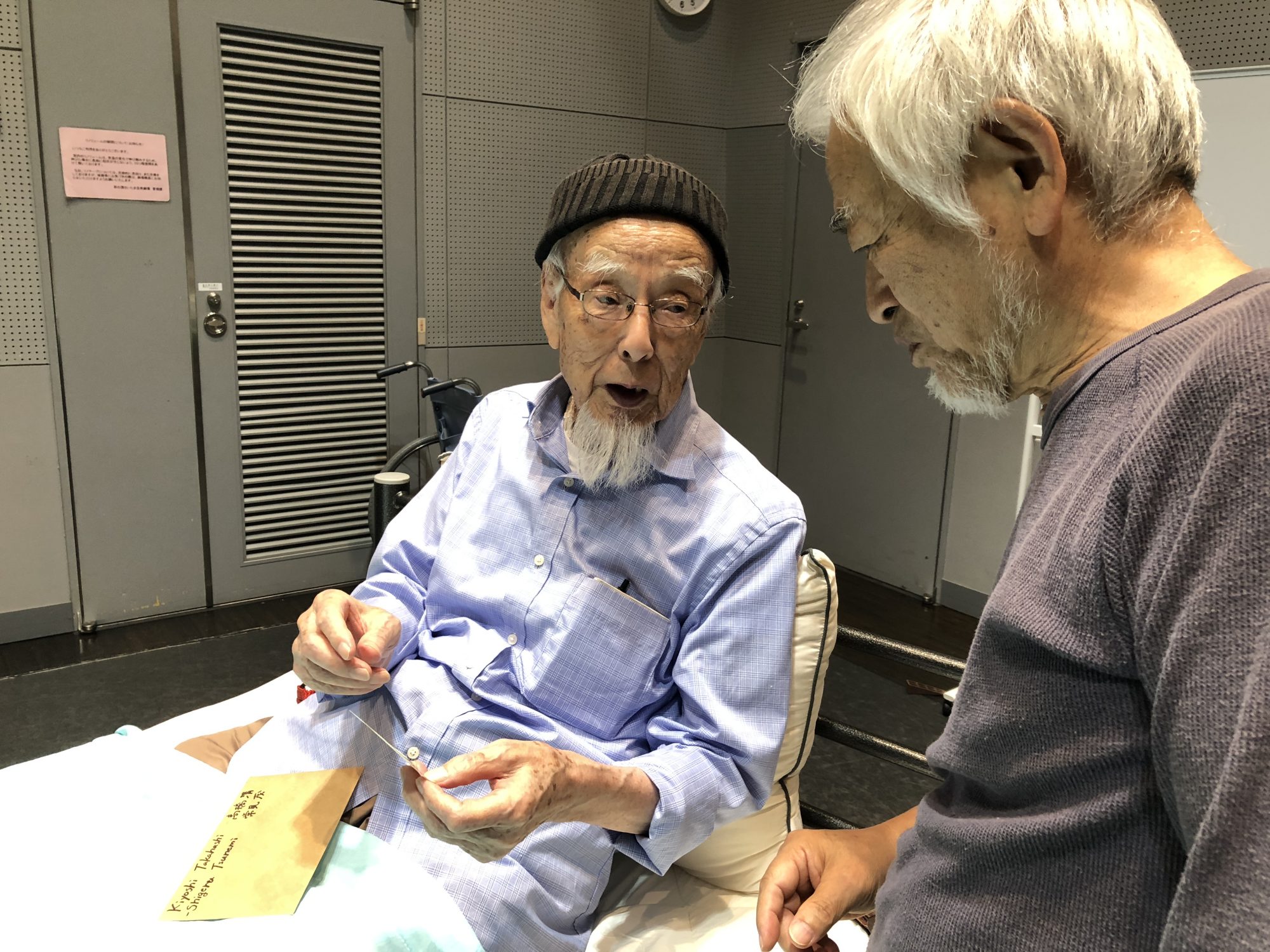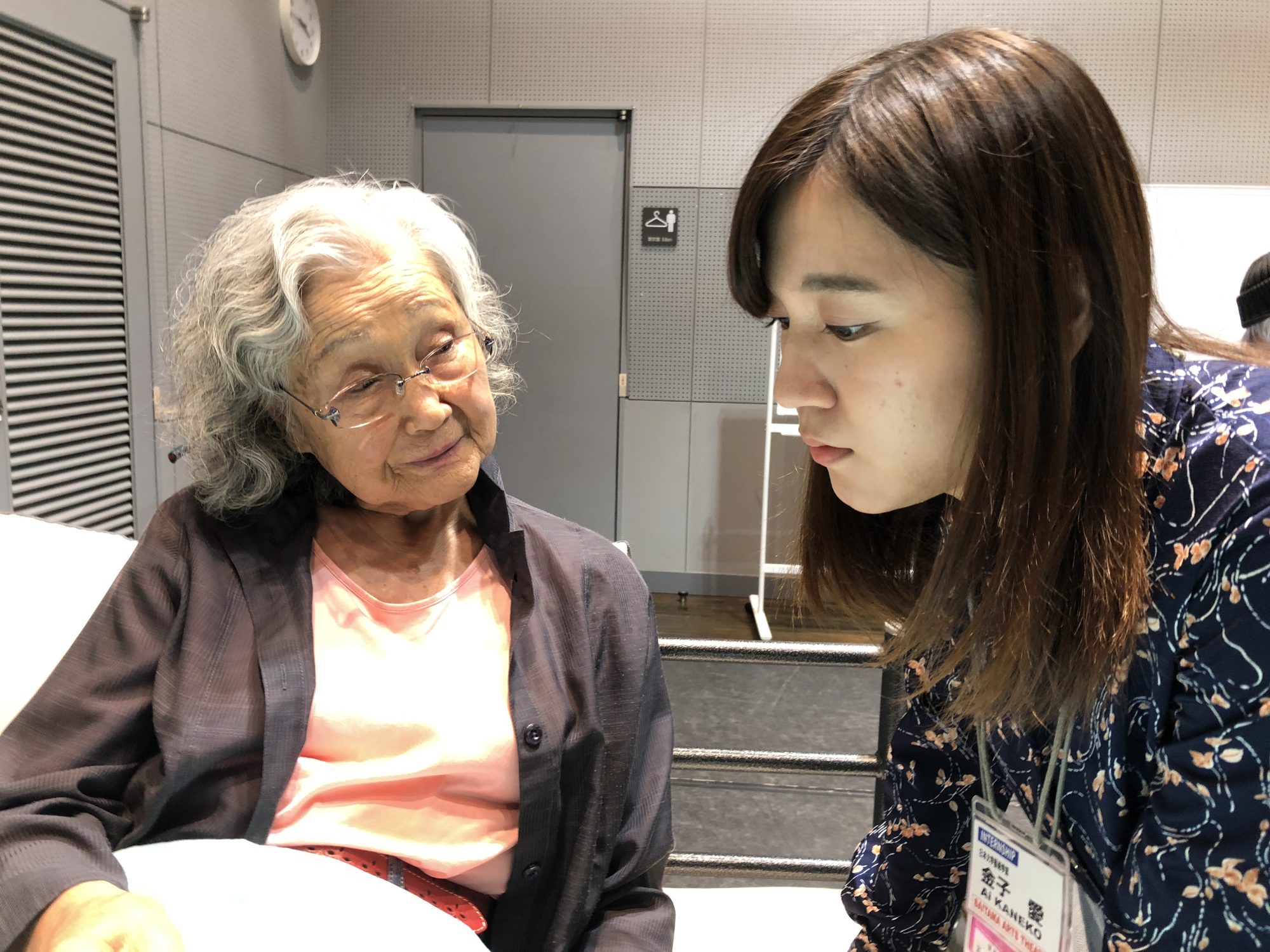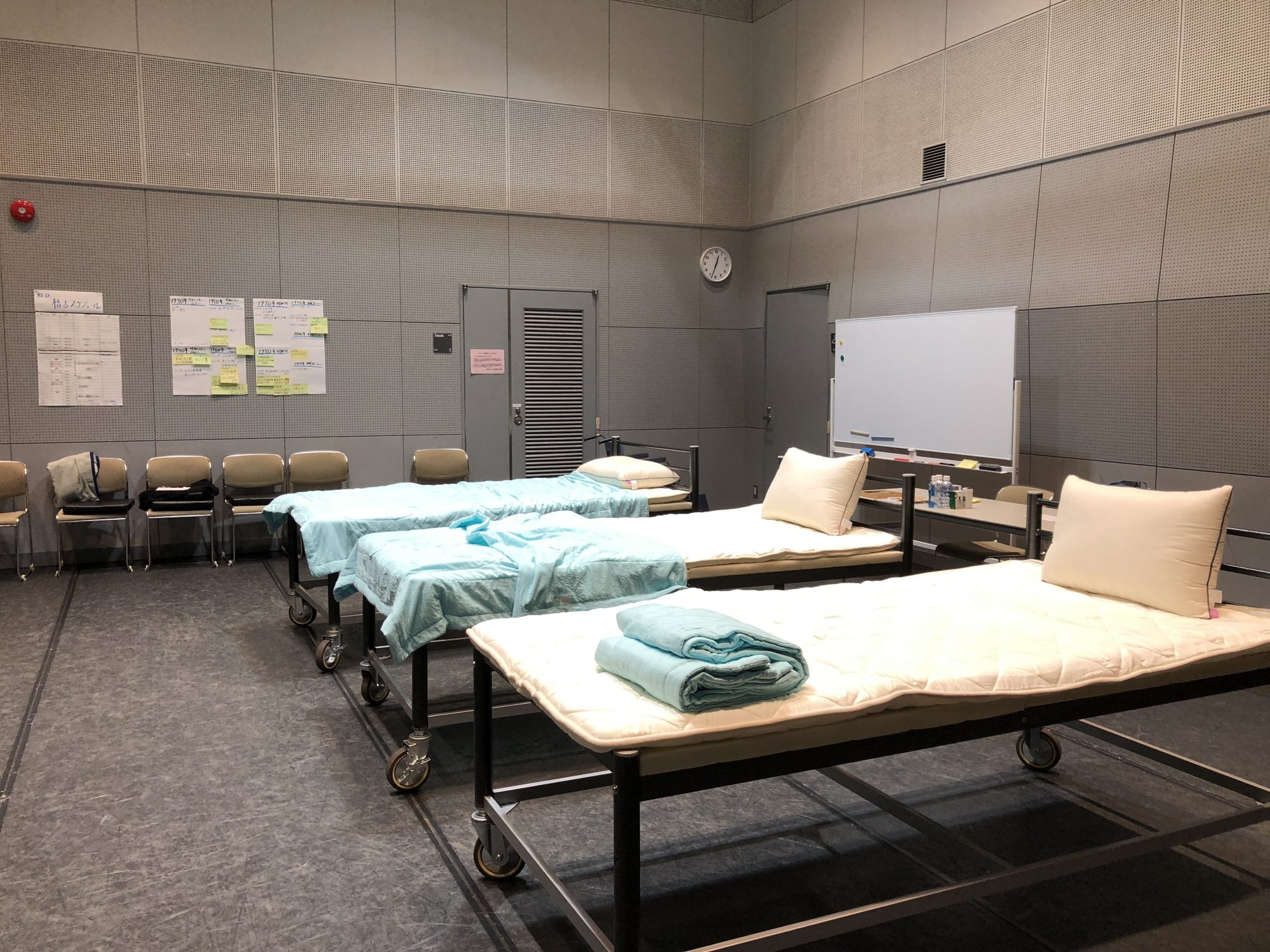 Entelechy Arts Artistic Director, David Slater writes:
18 September 2018. Greetings from Saitama.
All is going well in the rehearsals. We're at the halfway point with all of the characters created together and most of their stories. It's exciting to be working in such a co-productive way with performers from the Saitama Gold Company. I'm working with Nobuko Aiso who is a brilliant translator so not a lot of difficulties on the language front although it's embarrassing that I'm not able to speak more Japanese. I'm working on it!
There are six performers in the company –in their seventies and eighties. Kiyoshi is the oldest member of the company at 90. They are all so agile. They have a preference for working on the floor and it's been great to be able to work at different levels. I've attached a picture of one of the last rehearsals where we spent most of the rehearsal literally working together on one great joined-up bed. Like the London performers they are able to surf the line between truth and fiction in their storytelling –I'm constantly thinking that they are describing some of the most difficult, painful experiences that they have had in their lives and then I realise that it has just been fictions that they have been spinning!
And of course, the stories are both different and the same. The feeling of invisibility. The feeling of being written out of society. But there is a far greater sense of fragility here. There is the myth here that the Japanese islands are sitting on the back of Onamazu, a giant catfish that is constantly moving around…a thin layer of earth floating on a boiling sea. On the morning of my arrival there had just been a massive earthquake in the north island of Hokkaido and areas to the west were suffering from the after-effects of worst typhoon for 40 years. One of the BED characters is living the experience of having to move permanently to a resettlement centre having being evacuated from her home because it was in the area contaminated by the Fukushima meltdown. She tells this painful story of having to leave her dog and cat…
I'm also playing with the idea of weaving into the piece some waka poems from a classic poetry collection called the Ogura Hyakunin Isshu. They date back to the seventh century. Many of the actors I'm working with had to learn them all by heart when they were at school..so they feel almost embodied into the people of their generation. And many have so much resonance for the subject that we are dealing with:
How lonely this villa
has become, overgrown
with vines and weeds.
No one visits me-
only autumn comes.