Ambient Jam Collective: the final CCA event of 2022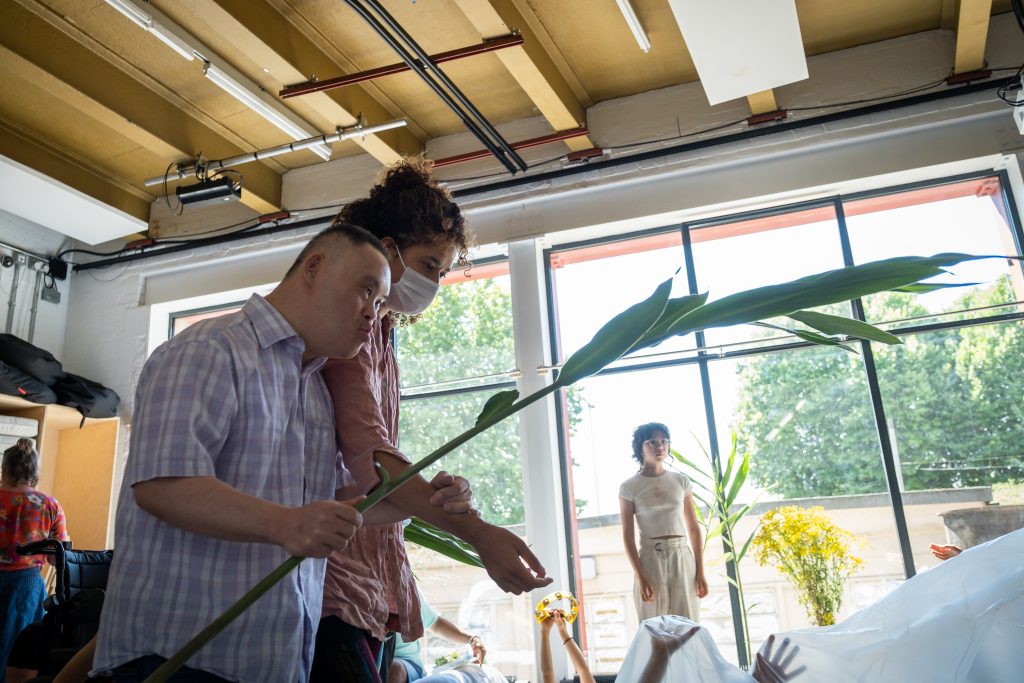 Since November 2021 the Ambient Jam Collective has been in residence in the specially refurbished and designed front gallery space at Goldsmiths Centre for Contemporary Art (CCA), continuing their collaboration with artist Roland Carline.
Don't miss their last event of this residency on Friday 14th October 2022, 2 – 3.30pm at CCA.
These events are open and accessible to people of any age from 0 to 100, to people with disabilities and wheelchair users. We call these 'durational happenings', meaning that you can stay as long as you like and leave when you like. We have also put together a list of ways in which you might want join in, but the most important thing is that you have fun!
We hope to see you there.
The photo at the top is by Samuel Dore for Liberty Festival 2022.