Announcing Our New Associate Director: Hannah James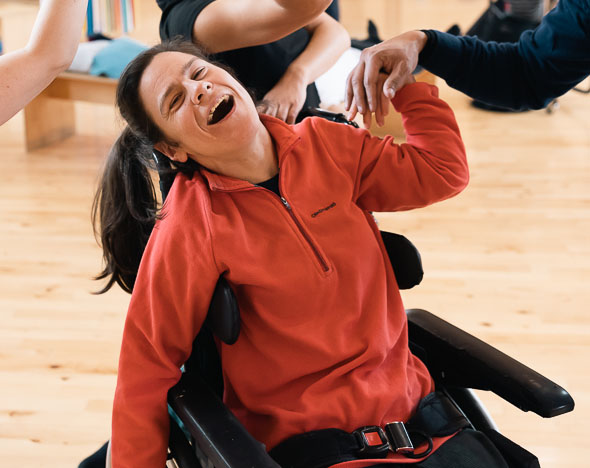 We are delighted to announce the appointment of Hannah James as our new Associate Director.
Hannah is a member of our Ambient Jam Collective and community and has been with Entelechy Arts for over 14 years. Hannah brings so much energy and experience as an artist. Her ideas and pioneering spirit will help us reappraise everything we do, from marketing to operations to HR to our programming, but most of all our strategic direction as we navigate our way through the coming years.
Hannah James says I like my new job because the weekly meetings are meaningful. I also enjoy going to the care homes.
This is a paid role and a crucial first step in our journey to becoming the community-owned charity of the future, overseeing a genuine transfer of power to our community. We are very grateful to Arts Council England for funding this opportunity, one we hope that will challenge, provoke and improve both the arts and charity sectors and the wider world around us.
Links to Hannah's previous work with Entelechy Arts:
Stories from our members – Hannah and Lee, Artists & Collaborators