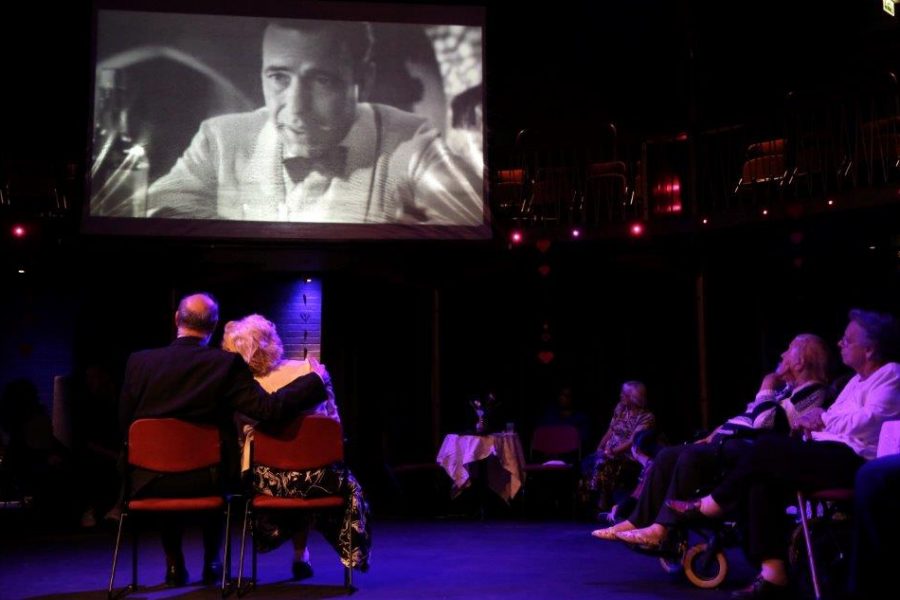 by Sarah Jarman, Volunteer Coordinator
During Meet Me at the Movies screenings film has proved to be a powerful engagement tool that has sparked off and framed discussions around a range of topics including: music, heritage, loss, love, home and place.
To extend the space for these conversations Meet Me at the Movies film club has started a new group at Goldsmiths University. Danny Ruta has been holding film discussions at the University once a month with film club members, volunteers and Goldsmiths students. The group compliments the monthly Meet Me at the Movies screenings taking place at the Albany, creating a space for people to explore the films in more depth through lively discussions.
The film club has been screening a series of Marlon Brando film including on the Waterfront and Viva Zapata. The next series of films will be exploring the work of Harry Belafonte.
"What has impressed me the most about our film club is how we have all gone on a journey together to explore the career and films of Marlon Brando. We share our knowledge and views, and all members participate, regardless of age; and our age range spans an enormous breadth of experience. Our youngest members are Goldsmiths students in their late teens, and our oldest member is 94. What is most enjoyable and rewarding though, is the obvious pleasure we all derive from watching and learning about great cinema together. It truly is life enhancing!"
-Danny Ruta
The group will be prepping their favourite movie moments, alongside film themed poetry, music and song, for a special Meet Me at the Movies screening during the Age Against the Machine festival on the 1st of October from 3pm-6pm in the Albany.