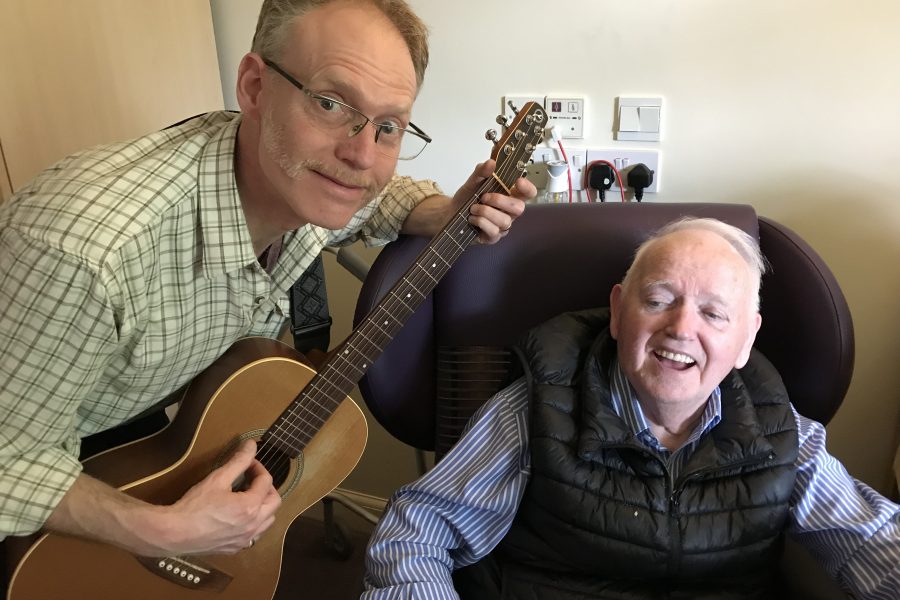 I'm a musician, artist and contributor to the Ambient Jam team.
For the last few years, I've been working in a care home in Ladywell, south-east London, collaborating with Entelechy Arts artists Nick Doyne-Ditmas, Naomi Welford and Charlene Low.
Simon and Doreen who work at the care home write poetry and shake maracas with us on a regular basis. Other members of staff, family and friends haphazardly join us to dance, share stories and sing with the residents.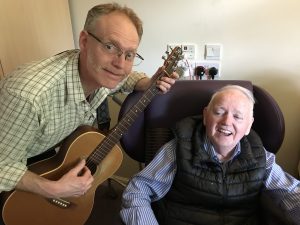 When we take Ambient Jam into the home, we bring every piece of ourselves to the party.
Working in a specialist nursing care home over a substantial period of time changes perspectives…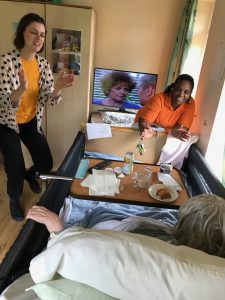 What is truly important?
Creating space to allow things to happen. Following a tiny thread.
A willingness to go along with the unexplored.
Grace.
Meaningful relationships; both long-term and transient encounters. The depth of a single moment.
The right to plan ahead and to feel delighted anticipation. Optimism.
Song magic.
Joyous cohesion.
An unexpected rising of energy.
Touch…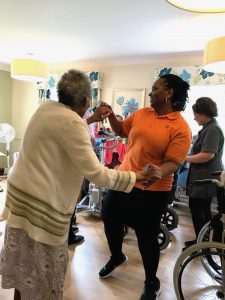 The honour and privilege – and magnitude – of sharing a beautiful moment with someone in their final days.
Remembering who we are and why we are here.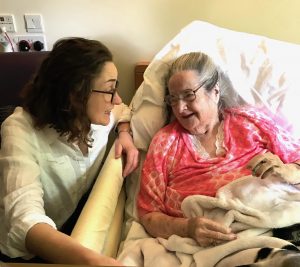 Zoë specialises in communication through music and art; seeking out breathing spaces to meet and collaborate with people creatively, on their own terms. www.zoegilmour.com