Join the live stream of My Self: a 21st Century Tea Dance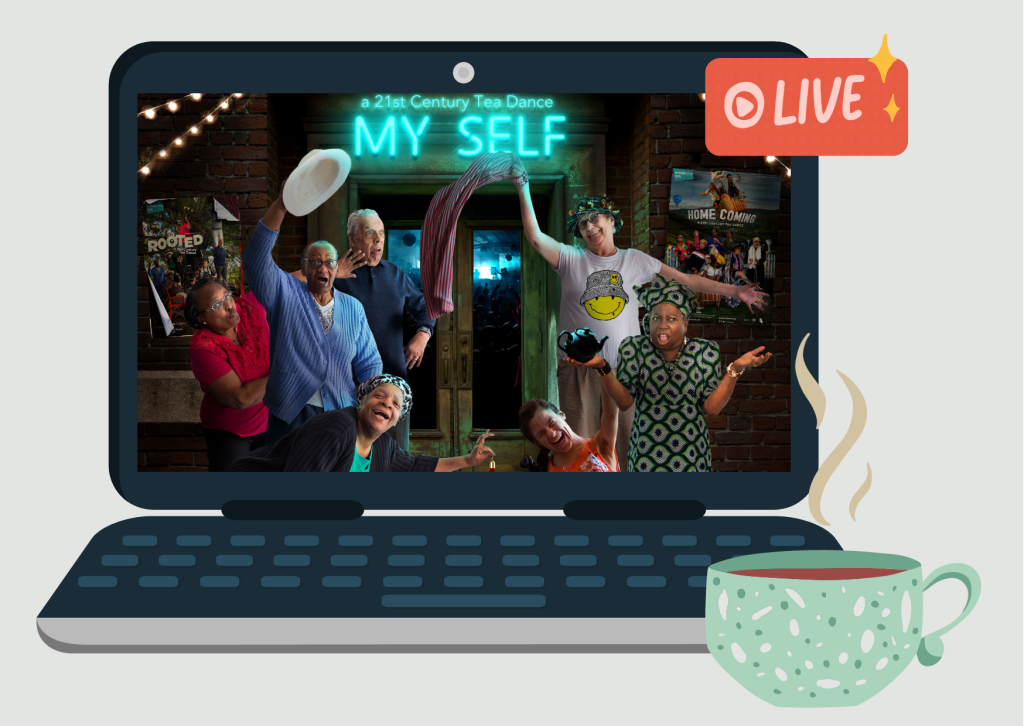 You are all invited to join the live stream of My Self: our next 21st Century Tea Dance!
Hosted by Kit Green, join us and our communities for a jam-packed afternoon of dancing, music, performance, tea and cake in the Albany theatre. My Self will celebrate ideas of self, personhood, dominion, taking up space, body positivity and expressing one's self through clothes and fashion.
The live stream will take place over zoom on Tuesday 15 November from 1.30 – 3.30pm.
To register your interest, please click on the button below before 11am on Tuesday 15 November and you will be sent the zoom link on the day of the event.
Click here to register for the Livestream
Please note that registering for this event only gives you access to the live stream. We're unable to welcome everyone to the in-person event due to social distancing.