Lewisham Thriving Communities: A sharing and discussion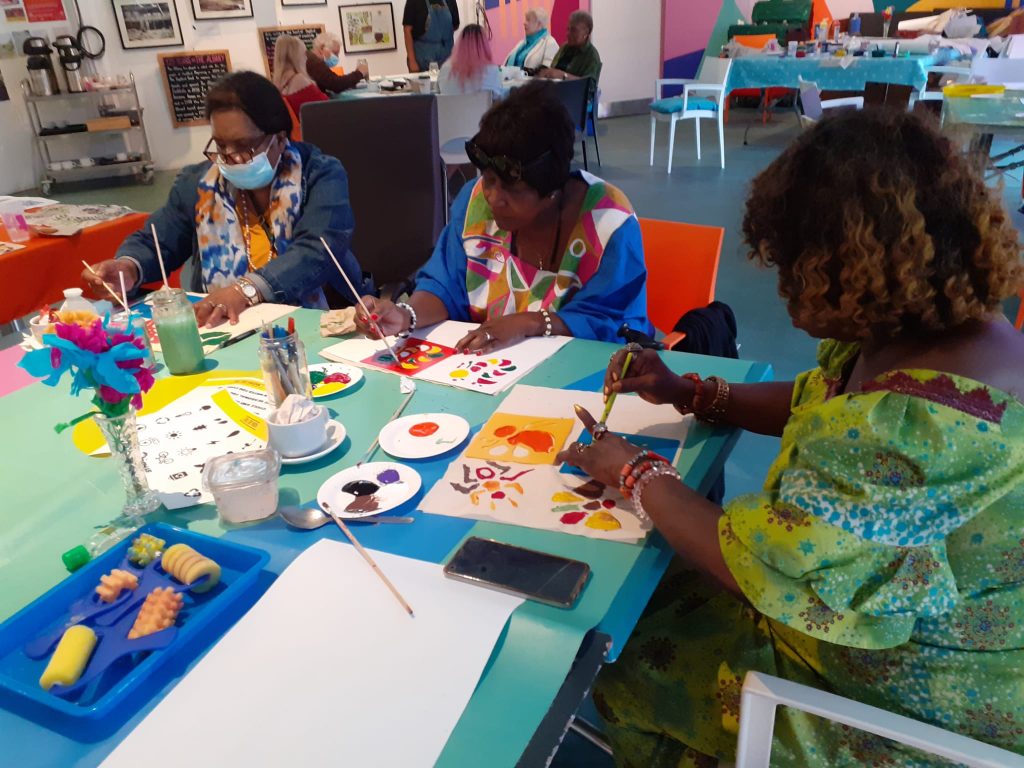 You are invited to an online sharing and discussion of the Lewisham Thriving Communities project which took place between January – August 2022.
This project brought together local social prescribing agencies with 12 community and cultural organisations across Lewisham, to pilot a new social prescribing project as part of London Borough of Culture. We will be sharing the things that went well, and the lessons we learnt about how to make better the systems and experiences around social prescribing.
The event will take place on Zoom on Thursday 20 October, 10 – 11.30am. BSL interpretation and live captioning available. Please book your free ticket by clicking the button below.
This project was funded by the UK Government through the UK Community Renewal Fund.
Image at the top: 'Meet Me at the Albany' by Entelechy Arts and The Albany.