Members of Entelechy Arts interviewed by BBC London News for 'Pensioner Poverty' report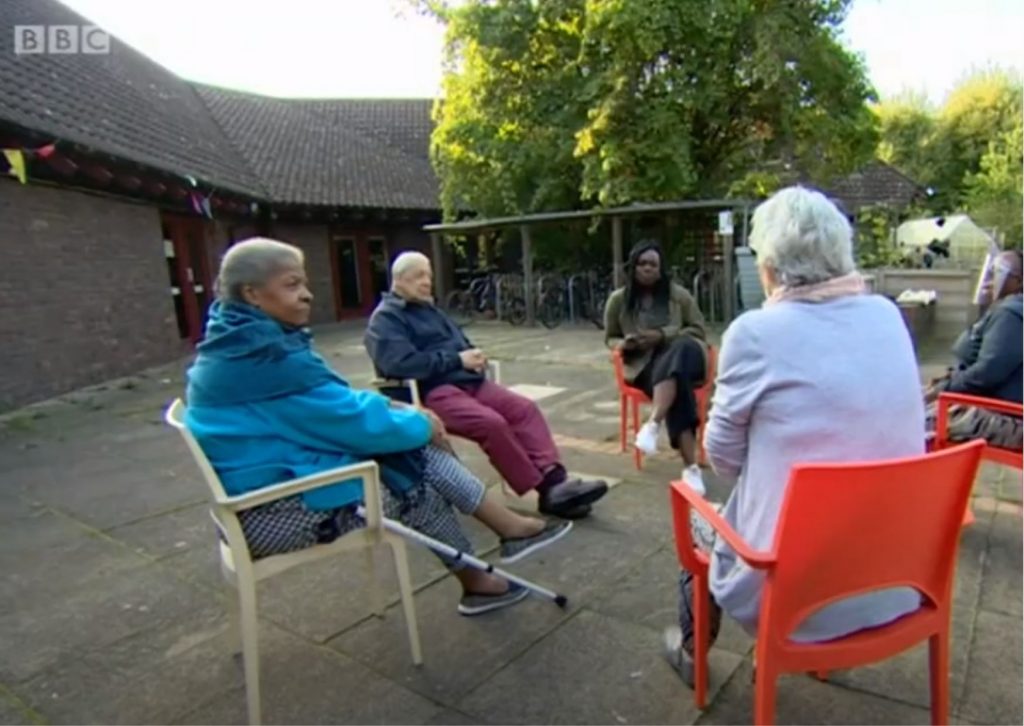 Entelechy Arts' theatre company of people aged 65+ Glorious Age has been working together for over fifteen years, devising and performing work inspired by their own experiences and in response to current events.
On Monday, Tolu Adeoye met the group after the rehearsal for their first live performance since the pandemic, and interviewed Ogheneochuko Onobraliche, Ronald Savill, Rosaline Muirhead and Teresa O'Malley who shared their views and challenges dealing with the cost of living in London. The interview was included in the 'Pensioner Poverty' report on BBC London News:
Credit: Tolu Adeoye (Presenter and Producer), and BBC London News.
Glorious Age is currently developing new work exploring some of these issues that older people are facing in London, and we can't wait to share more with you in the coming months.
You can also read the Glorious Age press release on London Arts and Health website.