Glorious Age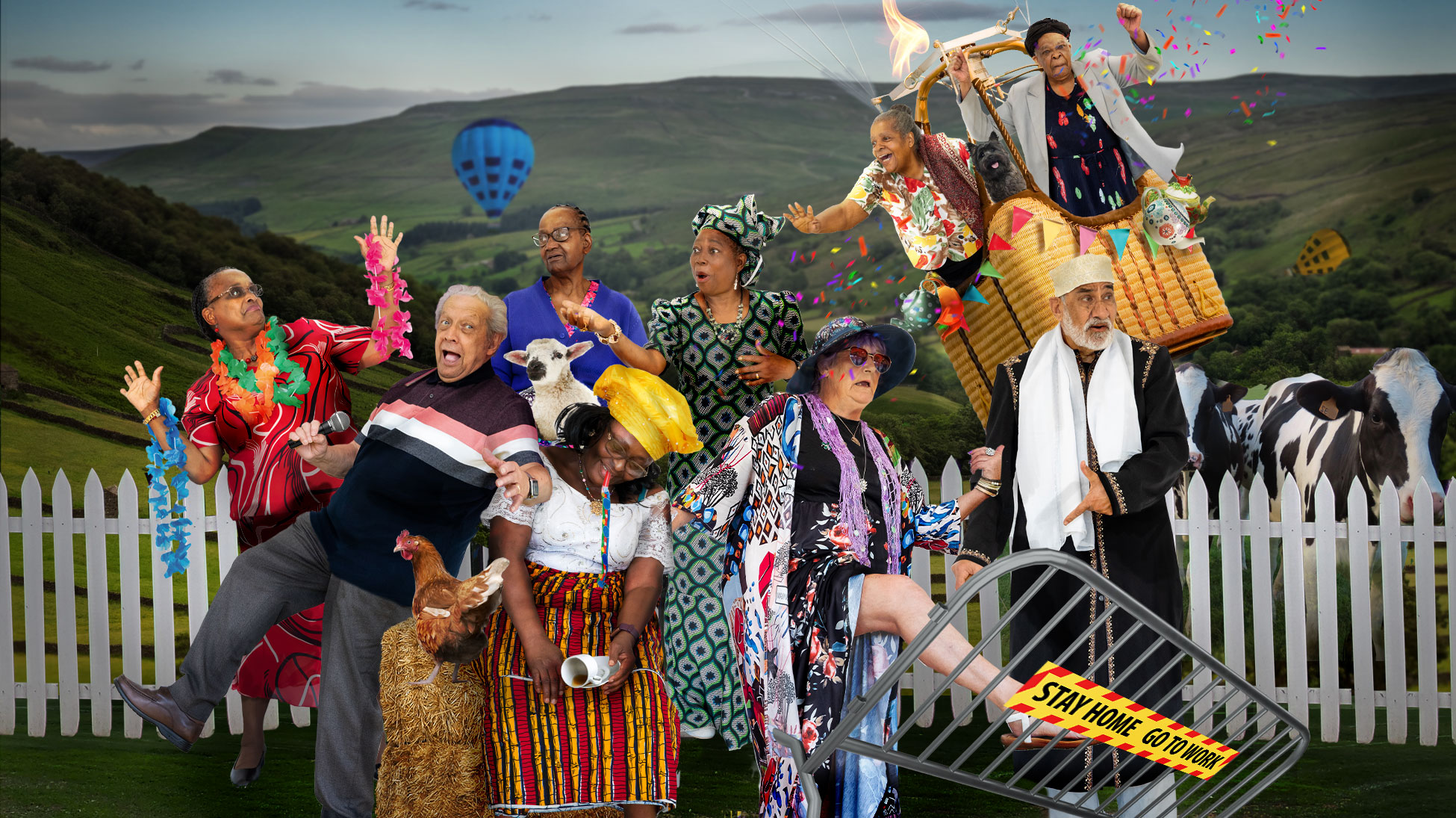 Glorious Age is Entelechy Arts' theatre company, a collective of people aged 65+ who create artistic projects and performances which are courageous, beautiful, joyful and risk-taking. Glorious Age have been working together for over fifteen years, devising and performing work inspired by their own experiences and addressing subjects that are important to them including parenthood and family, loneliness and isolation, and what it's like to grow older in South London. But it's not all serious! There's a lot of joy and humour in the projects too.
"We speak about the past and the present. Both. We are old but not cold. We've all had experiences that have taught us a lot. We sit down and we plan shows. All of us sit down and all of us write it together. We haven't got any scriptwriter. You name it and we'll try it: shows about life and current events with always comedy thrown in. We mostly do shows about things that happen." 
Glorious Age are not afraid to challenge their audiences, like in their street theatre performance of Bed – or themselves. During the pandemic they continued working together on the phone and over Zoom to create new work, including the film Sister.
"We don't have a certificate to say we went to a drama school but in this community, here we are recognised. People meet my daughter in the street and they say: 'I wish I was like your mum and that group she's in. Your mum is wonderful. I couldn't go on the stage and express myself like that. Your mum and her group have got courage.'" 
The company is usually busy working on exciting projects like the new commission for Lewisham Borough of Culture, Moving Day, but they always find the time to gloriously pose for our unique 21st Century Tea Dance posters...
Discover the work of Glorious Age below