Age Against The Machine Festival of Creative Ageing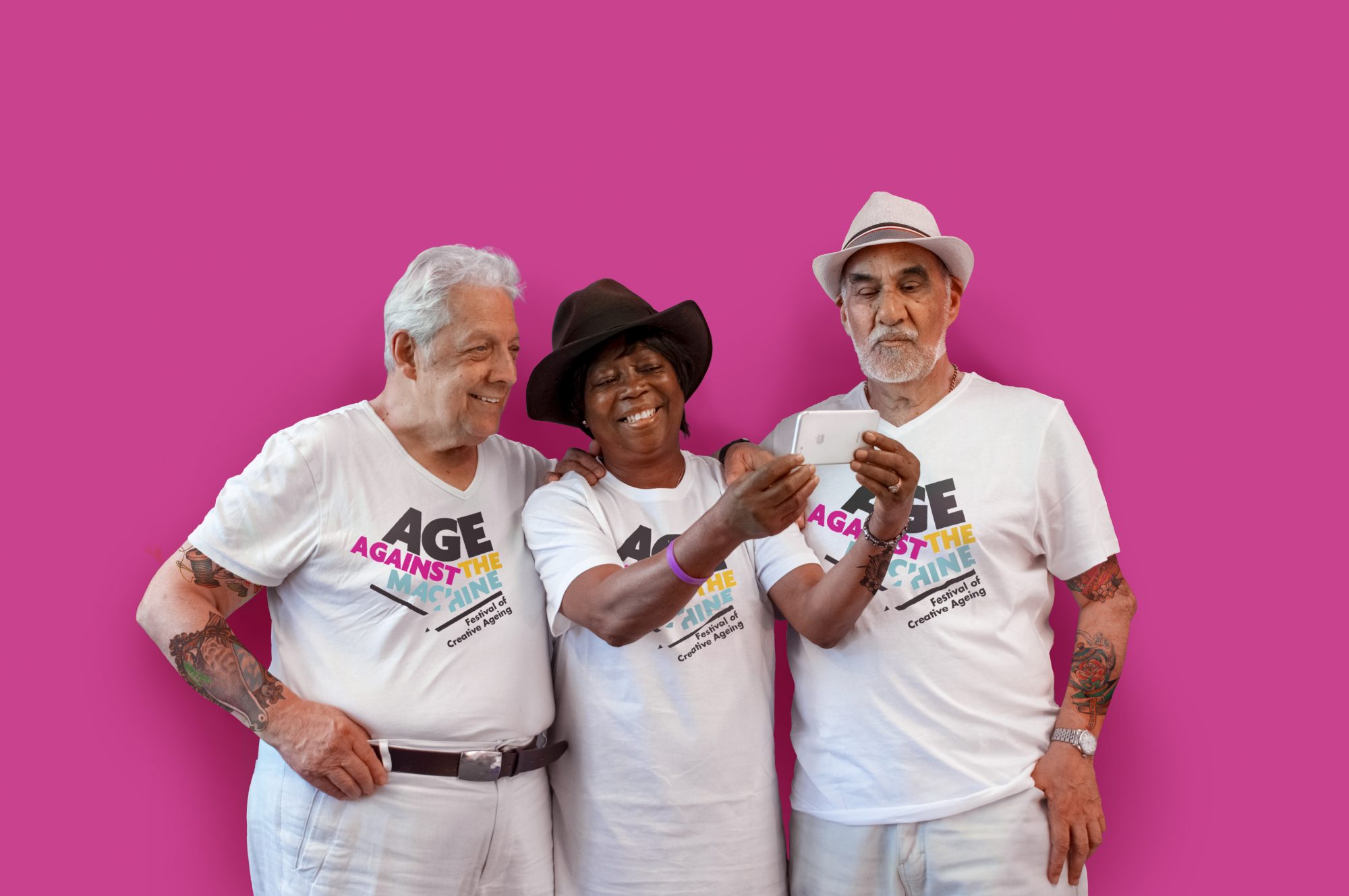 Age Against the Machine Festival of Creative Ageing
13 September – 6 October 2019
Age Against the Machine was London Borough of Lewisham's Festival of Creative Ageing, winner of a Cultural Impact Award as part of the Mayor's London Borough of Culture initiative. This ground-breaking arts festival explored the ways creativity can promote positive ageing, and make a fundamental impact on quality of life. It celebrated older people as artists and investigated issues that affect all of us across age and social barriers. The Albany and Entelechy Arts were the festival's lead producers, building on their pioneering work and the extraordinary achievements of Lewisham organisations in the field of creative ageing in recent years.
Some of the events that happened are highlighted below…
Age Against The Machine Festival Brochure
"I can't really convey our gratitude or the way that this project has changed us as a community. The festival gave permission for us to play and engage with others to play in deeply nourishing ways. We are taking it out and taking it further next year. It has connected us to so many people. Brilliant." Project Award Group
Read the evaluation report 2020
"Let's pull all our resources together to make this work especially at a time when increasingly there is a call for non-medical interventions, those interventions that can support self-management and independence. When I worked in an arts and health setting, I was always surprised by the number of doctors who would comfortably tell me how playing an instrument or singing or painting relived their stress and anxiety, and in the same breadth would tell me that concerts in the hospital offered no value at all." Moira Sinclair, Vice-Chair, London Mayor's Cultural Leadership Board
The Home is a radical, immersive and durational work, created by multi-award-winning artist Christopher Green.  It is set in a care home over 48 hours. Home featured a cast made up of elder participants who are emerging as performers, professional actors of all ages, and a support team of experts, activists and communicators in the field of ageing and residential care and blurs the lines between theatre and audience. The Home explores how we support and care for our older people and how we can reinvent practices to have a radical impact on quality of life.
21st Century Tea Dance
Entelechy Arts' Tea Dance team takes the conventional form of the tea dance and brought it kicking and screaming into the 21st century. Ida Barr hosted an unmissable afternoon of song, dance, theatre, tea and cake all served up with live music from Jive Five.
There was also a performative procession from Deptford High Street to the Albany. Meet Me… members, Celebrating Age and Lewisham Homes residents, artists, volunteers and friends, took part to mark the homecoming of the Meet Me on Tour exhibition and open the 21st Century Tea Dance.
Outdoor Performance Trail
A trail of out outdoor events (September 28) included international collaboration Bed and Upswing's Catch Me. Bringing together performers from the Saitama Gold Theatre in Japan and Entelechy Arts, Bed popped up in public places where older people seemingly abandoned in beds shared hidden stories of the isolated old.  Catch Me is an energetic mix of dance and circus where an older woman and younger man balance, climb and jump across a stack of chairs.