The Home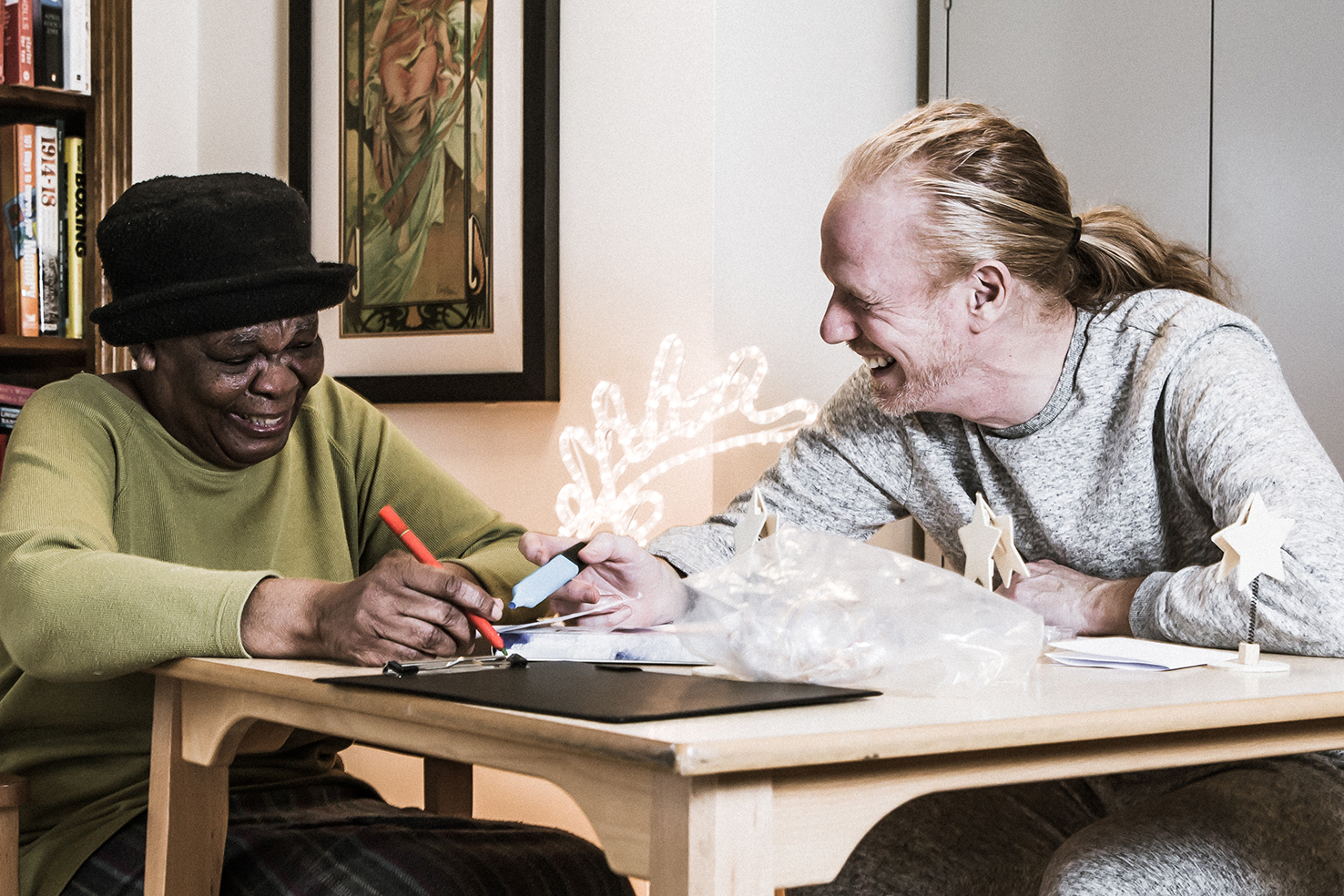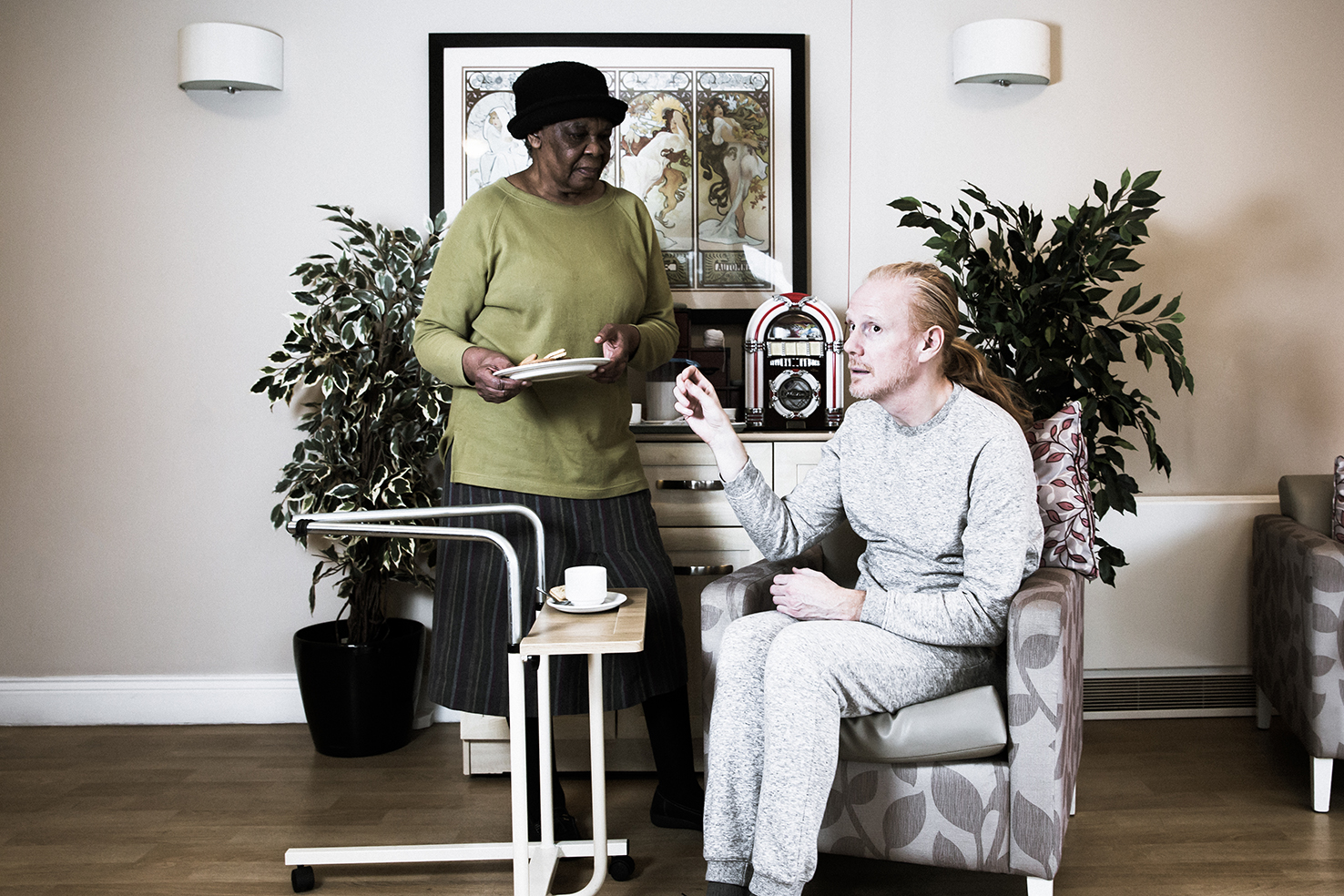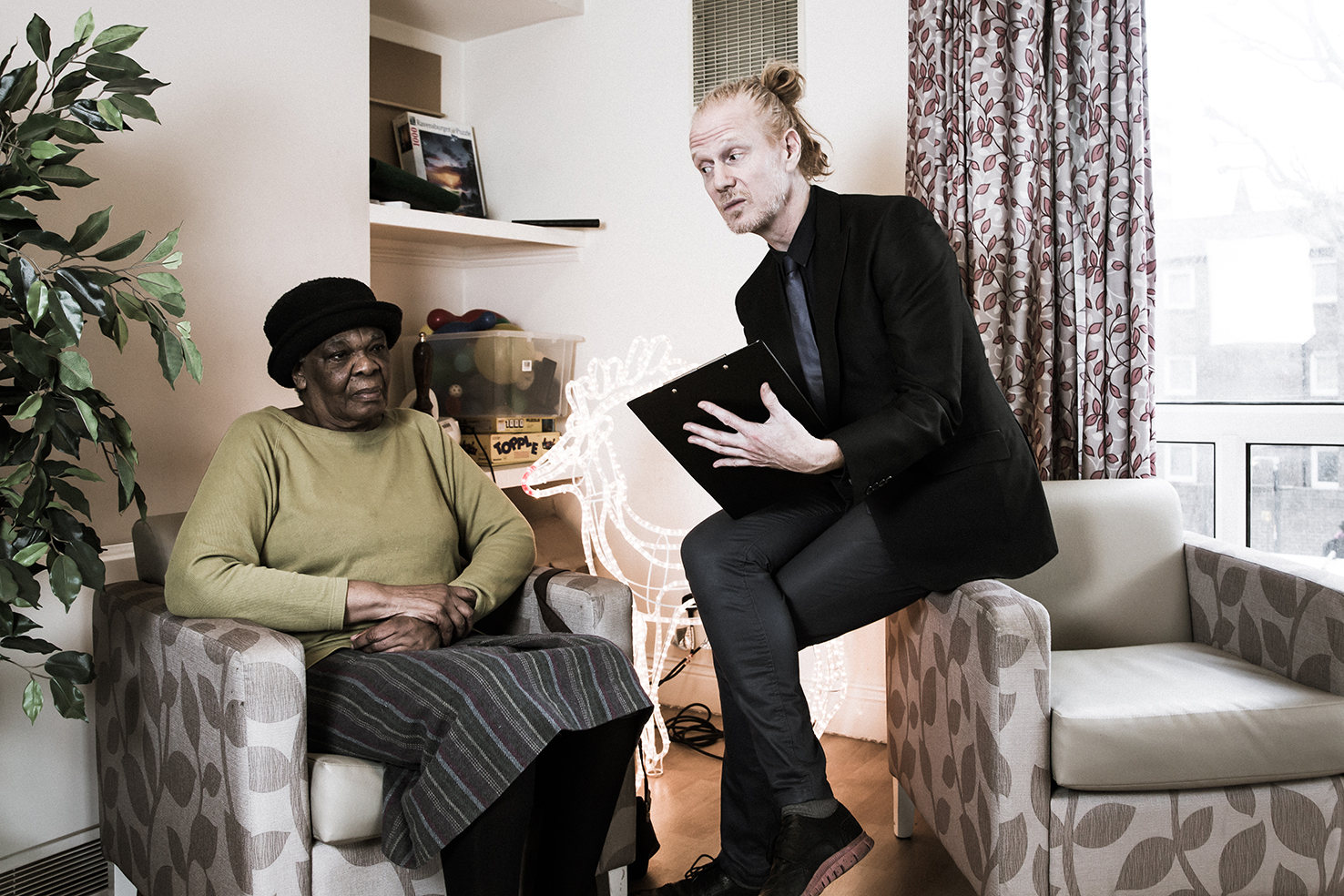 The Home
An entertainment mini-break in residential care created by Christopher Green.
Produced in association with Entelechy Arts & The Albany
Premiere: Age Against The Machine – Festival of Creative Ageing, Lewisham and Arc Stockton, September 2019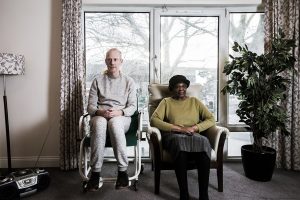 Images by Sorcha Bridge
Created by Christopher Green, The Home is an immersive theatre show where the audience come to live in a staged version of a residential care home, looked after by the over 70-year-old staff for 48 hours.
It's an opportunity to experience the pleasures and problems of being cared for in a communal setting. Christopher Green explores the care home as a place of reinvention and possibility for this hidden community of care workers and elders.
This theatre piece aims to transform the fear of ageing and vulnerability into a celebration of the triumph of getting old. It will challenge a culture that pushes vulnerability into a corner through a prescription of jokes, songs, three meals a day and en-suite facilities.
This innovative new work will see 30 people coming to stay in the theatrical care home for the entire weekend. They will have their own room, treatment regime, entertainment and wellbeing programme as well as dedicated key-workers providing their care.
There are many people who want to come and observe this project so each day we will invite up to 20 stakeholders in the sector to come and work as volunteers. They will help provide meals and care and join in with activities in return for watching what goes on.
There will also be four 'shows' across the weekend lasting 90 minutes which people can buy tickets for. These will be the Saturday afternoon Bingo, the Saturday night Talent Show, the Sunday morning Non-Denominational Worship, and Sunday afternoon Open Day.
"You're going to stay in The Home. Just for a few days. It's a chance for you to be really looked after – and to give everyone else a break. It's a great place. Rated excellent by the Care Quality Commission – best in its price range. Lots to do! Or you can keep yourself to yourself. You'll love it. It's not forever. Promise."
How The Home is being created:
The Home has had two periods of research and development, funded by Arts Council England. This has drawn a large number of parties together to explore the issues raised by the idea. A work in progress sharing, Welcome To The Home, was staged at the Southbank Centre's (b)OLD Festival in 2018.
Christopher Green's working method in creating his experiential work is to make the work both scripted and immersive. There will be a house-style for every interaction and a script for each piece of performance, but the performers react totally in the moment using pre-created dialogue options. It's a precise method of working that results in something that feels improvised, but is tightly controlled. Close attention is paid to consent, triggering issues and support for the participants and audience.
The cast is made up of three groups of performers, professional older performers, participant elder performers that will be recruited from the Entelechy Elders theatre group and members of Meet Me at the Albany and professional repertory actors.
After two residencies in the UK, the show is also scheduled to be staged in Japan and Australia, working with local participants and performers.
Join our mailing list to hear news of the project as it develops.
Read about The Home in Guardian here
About Christopher Green
Christopher Green is an Olivier-Award-winning playwright, experiential theatre-maker and performer. His work combines the disciplines of music, academia, theatre, comedy, cabaret, and therapeutic practice. His recent work includes: Music Hall Monster, a solo show deconstructing the solo show (Wilton's Music Hall); Prurience, an experiential entertainment about pornography addiction (Southbank, London and Guggenheim Museum NYC); VIP, The Frozen Scream (co-written with Sarah Waters) and Office Party (co-created with Ursula Martinez).
Christopher is also known for his comedy characters: Country Music Legend Tina C. who has had nine series on BBC Radio 4, hip-hop pensioner Ida Barr who has had one, and popular culture critic Jedd O'Sullivan, all of whom have both performed in multiple venues worldwide.
Christopher has previously been commissioned by Tate Modern, Tate Britain, the V&A, The National Theatre, The Royal Shakespeare Company, The Barbican, The British Library, the Southbank Centre London, the Guggenheim NYC and many others.
The Home Partners
The Baring Foundation, The Southbank Centre, My Home Life, Arts Council England, Future Arts Centres
Producers for The Home
The Albany is based in the heart of Deptford, the Albany is a performing arts centre with a history stretching back to the nineteenth century. They present a huge range of events and participation opportunities each year, across artforms and for all ages and most tastes.
Entelechy Arts is a participatory arts company based in the London Borough of Lewisham, south east London. They collaborate with people from marginalised and excluded communities to place arts practice at the heart of a process striving to achieve more equal, connected and engaged communities. Entelechy Arts often works alongside people who have often been invisible and un-regarded members of their communities, either because of disability, underlying health conditions or the ageing process.