Trocadero Tales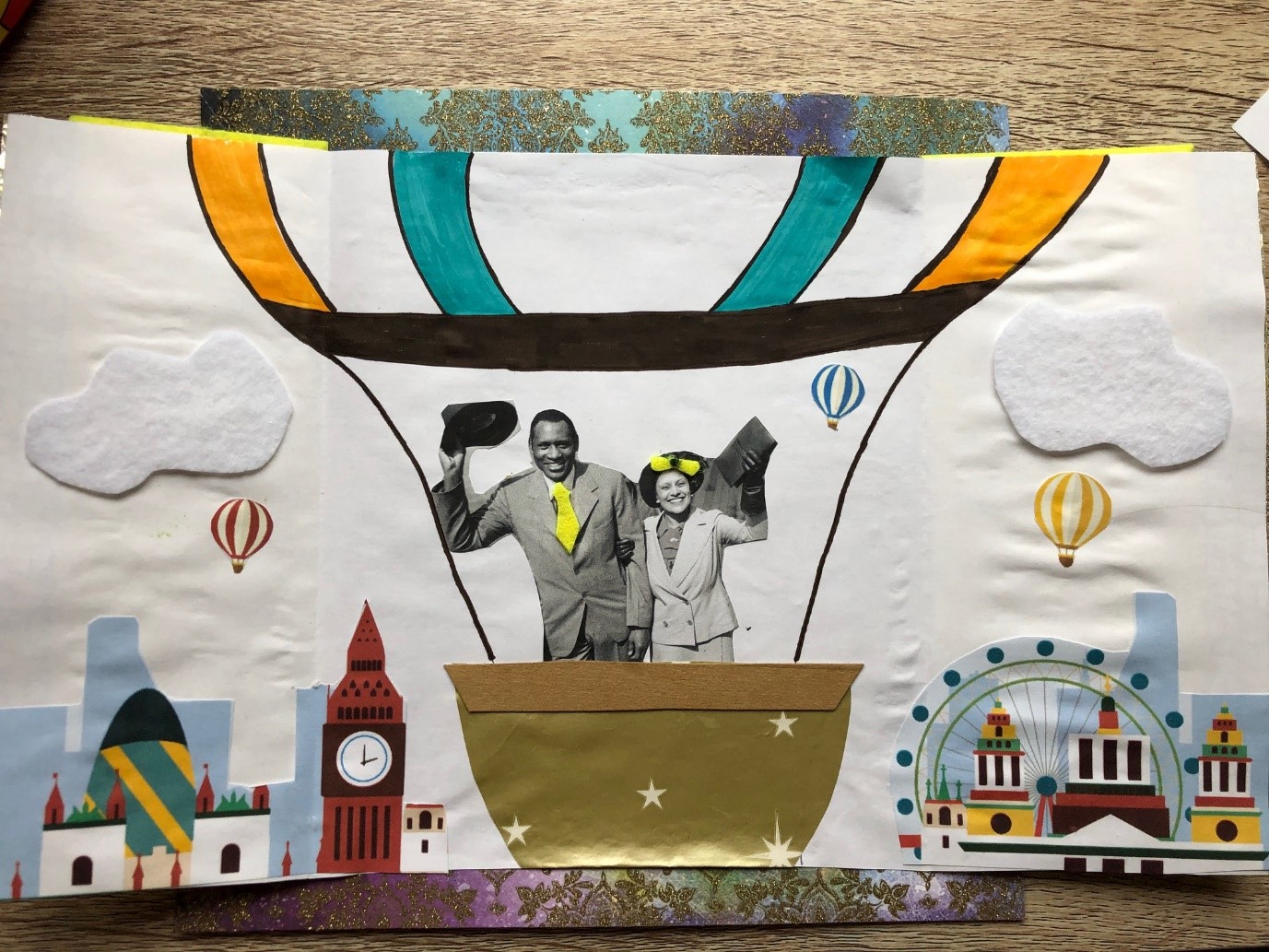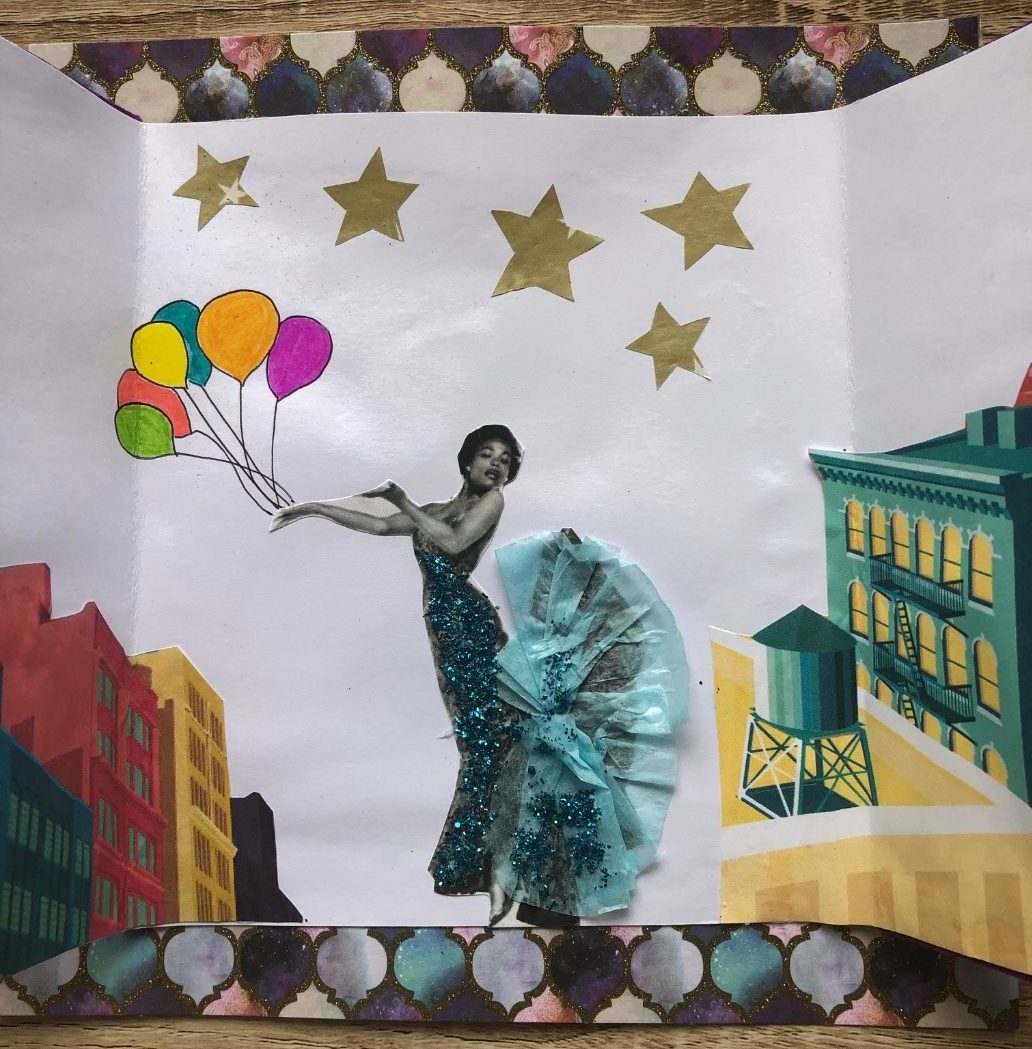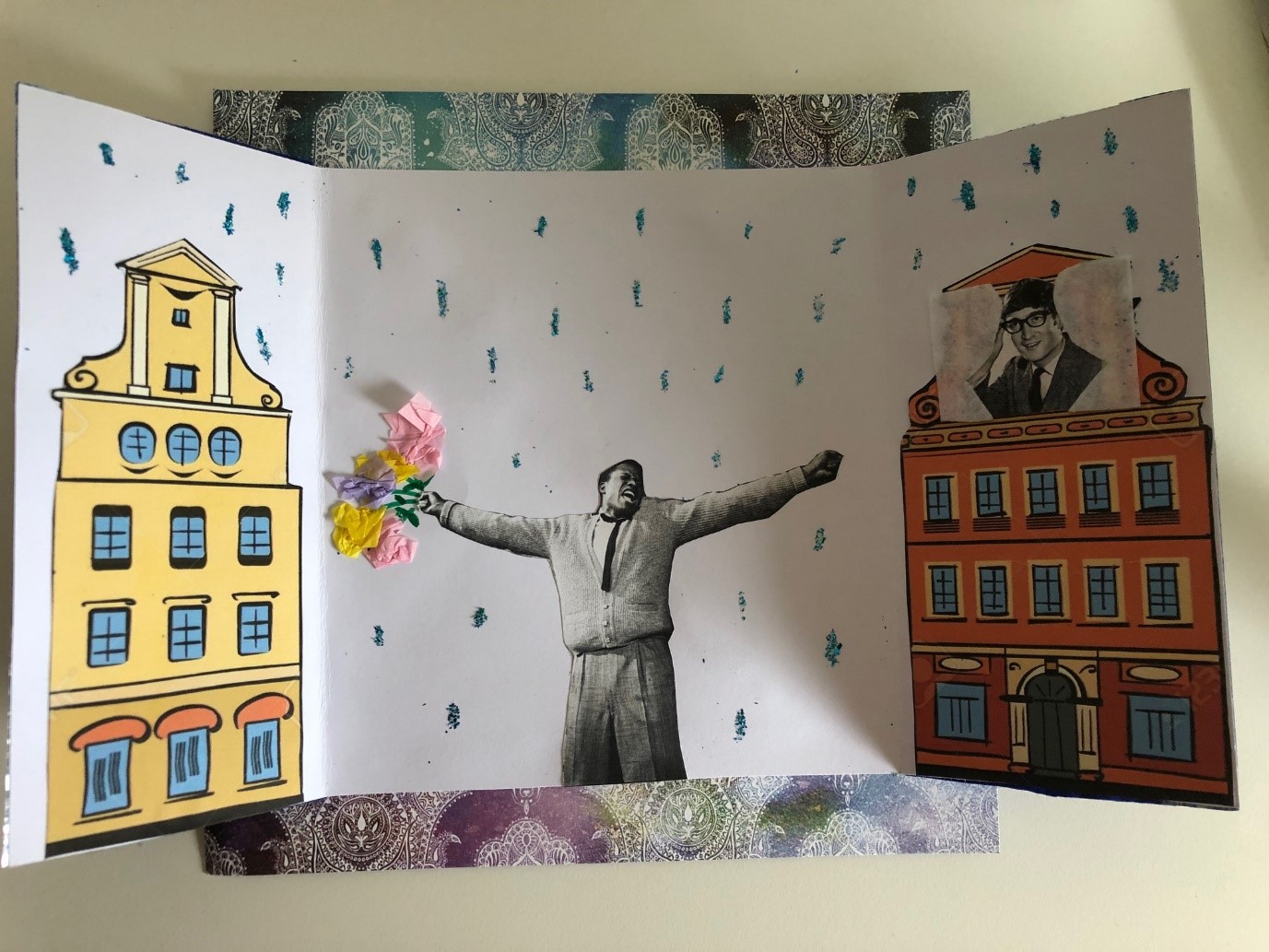 Trocadero Tales brings the past alive in the present through music, memories and archive of the famous Elephant and Castle Trocadero cinema, dance and concert hall. Trocadero Tales is a collaboration between residents, their families and staff from Tower Bridge care home and our team of artists. The Troc or Troxie as it was called was a good night out for local families:
"I was in my 20s, and I petitioned to save the most beautiful cinema, the Trocadero. We got loads of signatures, but nothing happened. This wasn't just a cinema. I see Bill Hayley there. On Sundays they had concerts. I lived at Rotherhithe. All my family came from Bricklayers Arms to go there, my mum, my dad, my sisters, brothers, cousins." Pat, Blackfriars settlement.
Trocadero Tales is also about uncovering the places where people gathered, and for residents of a care home, access to common spaces, and how both these ingredients might contribute to meaning and belonging within future city planning and place-making:
"What I would like to see in the new developments is a theatre for the local people to use, ordinary folk to use, where children can go and play, clubs and things like that, a community not just a hall." Pat, Blackfriars settlement.
Since the lockdown in March, Tower Bridge care home residents and well-being coordinators Paulette Dixon and Maria Johnson have been corresponding and collaborating with our team of artists Rainer, Cai, Robyn, Julia and Chloe through letters, poems, video and sonic letters.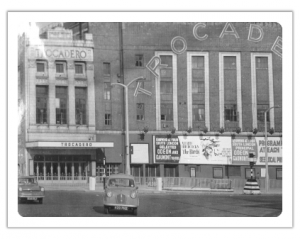 With Trocadero Tales, we will continue this correspondence until we can have a good knees up with social distancing in the garden at Tower Bridge care home to a Trocadero playlist. For now, through letters, recordings and moving image, we will begin to explore the magic, spirit and glam of this famous London venue.
"We've had a lovely afternoon. Pauline really enjoyed herself. Thank all the team for making many of my days!! with their wonderful letters, charming videos. Take care. Xxx" Paulette Dixon, well-being team at Tower Bridge care home, June 2020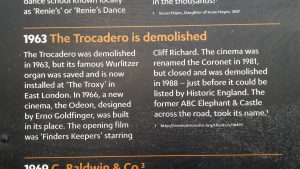 More stories and poems from Southwark's elders about Trocadero:
"The Trocadero's gone and the Elephant and Castle is still there, but it isn't the cinema that we knew, what I'm saying is that on top of that were these two things the Elephant and the Castle….oh we are here now…Elephant and Castle" Edna, Blackfriars settlement

"One time when you came out of the cinema there used to be a chip man on his stall didn't he and you could buy chips offa him, then there was the jellied eel stall….as you come out of the Elephant and walk around…. and you walked along there would be a bakers that would be baking at night… smell the doughnuts being done…" Norma, Blackfriars settlement

"In the cinema, the man was behind the curtain playing the piano…organ came up in the middle….(huge laughter)…"
Men away at war would send a message back to their mum by having their photo projected on the screen at the Trocadero.
"Who am I. Why have they taken our history away?" Edna
This is a song that a busker called Old Harry used to regularly sing to the queue of women waiting outside Collier's dress shop in Elephant and Castle, to get their stockings
Listen to the song and read the lyrics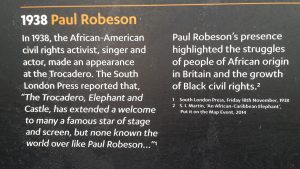 Old Harry would sing: 'I'm gonna lock my heart and throw away the key' and he'd throw lots of keys down!" Edna
Walking jukeboxes and time machines
That was my era
I was Bill Haylee's mate
Hedged on it
Collar and cuffs
Long and pointed
Crepe shoes my husband wore
Den used to bring me home over the wayward bridge
I used to worry about him getting back
There would be loads of spivs
Edna and I and another friend
We used to work together
Make ladies coats
3 of us go to the west end
Have a knickerbocker glory
Come home
Camberwell new road
Restaurant Freddy Mills
Owned it
Biermonds worked it
This wasn't like this now
It was all houses
With small gardens
All used to play on
Small roads
Mothers used to come up one at a time
3 story flats
All different families on each
New church floor
All together
We would leave our key inside the door and pull it through after school.
The flea pit
Machine shop girl worked there
Was cliff Richards, cousin
Old mutton eye
Used to play little piana
Thing on his shoulder
Sing outside the cinema
He had a dodgy eye.
Playing the spoons down the cinema queues
Do a turn
Get a couple of coppers
Off the people
Some of things are better forget
Sand dance
Lyons wagons
Organist
Little man
Get off his seat
Only small
Down low
By Dennis, Edna, Eileen and Maureen at Tower bridge care home 2016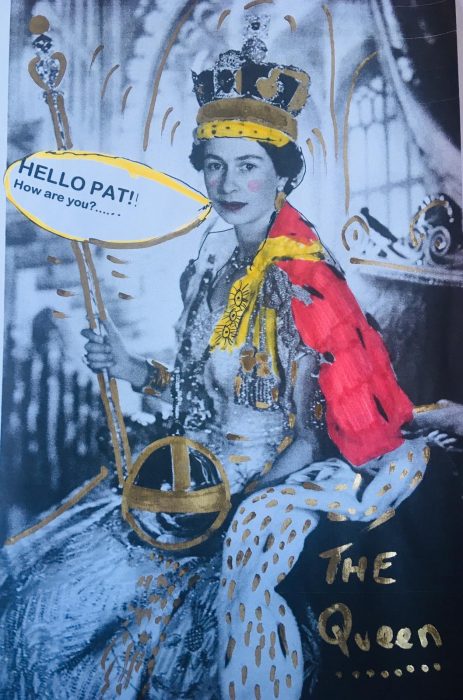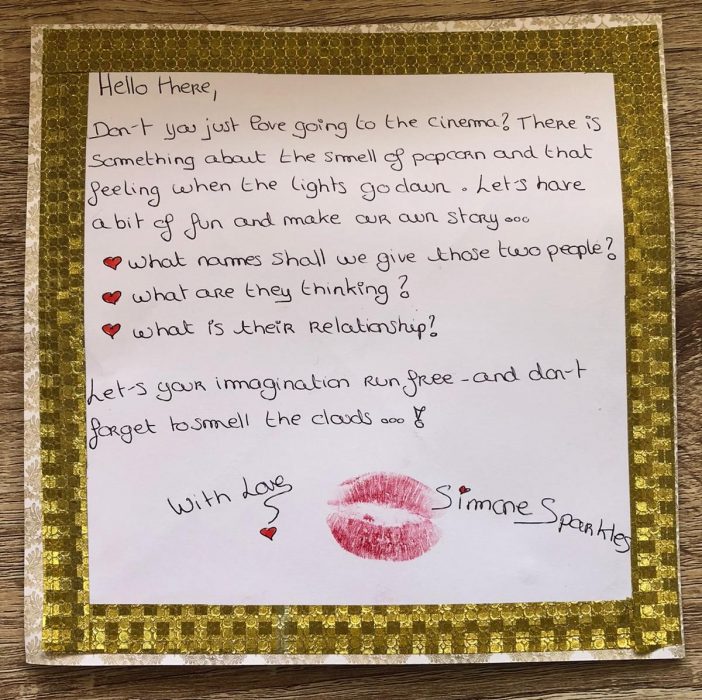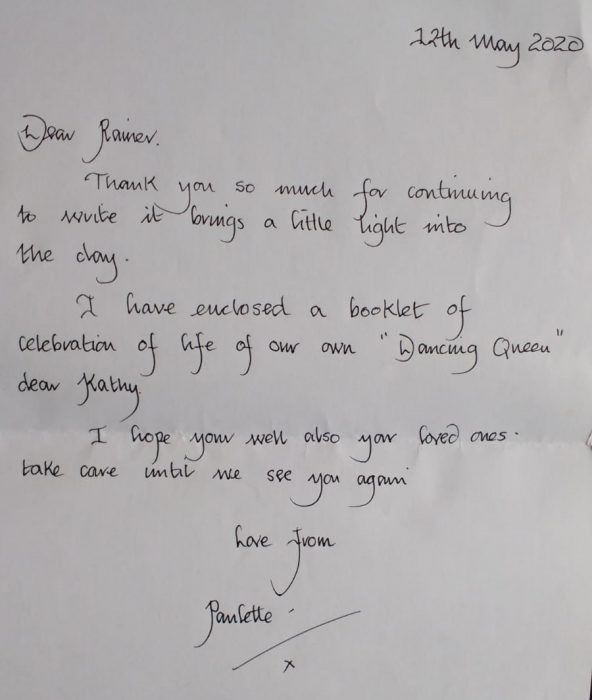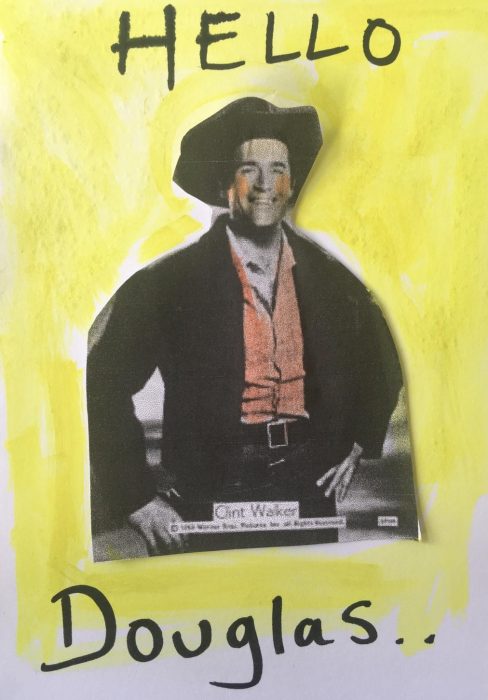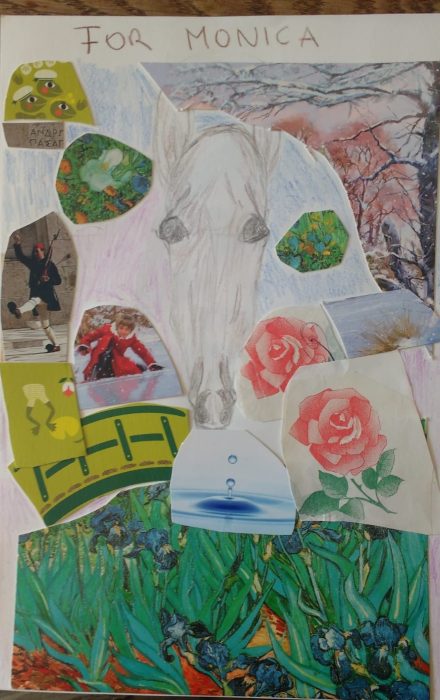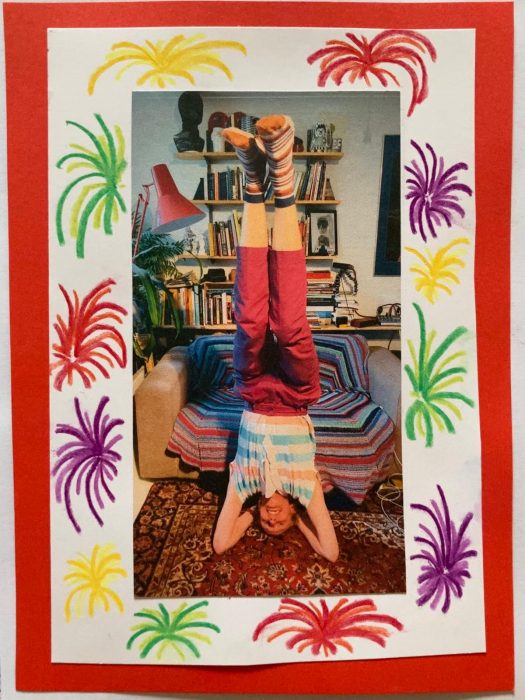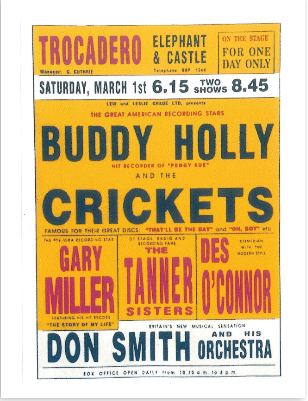 Pat shares her story of her memories at the Elephant and Castle Trocadero. July 2020