Theatre of Wandering Film and Podcast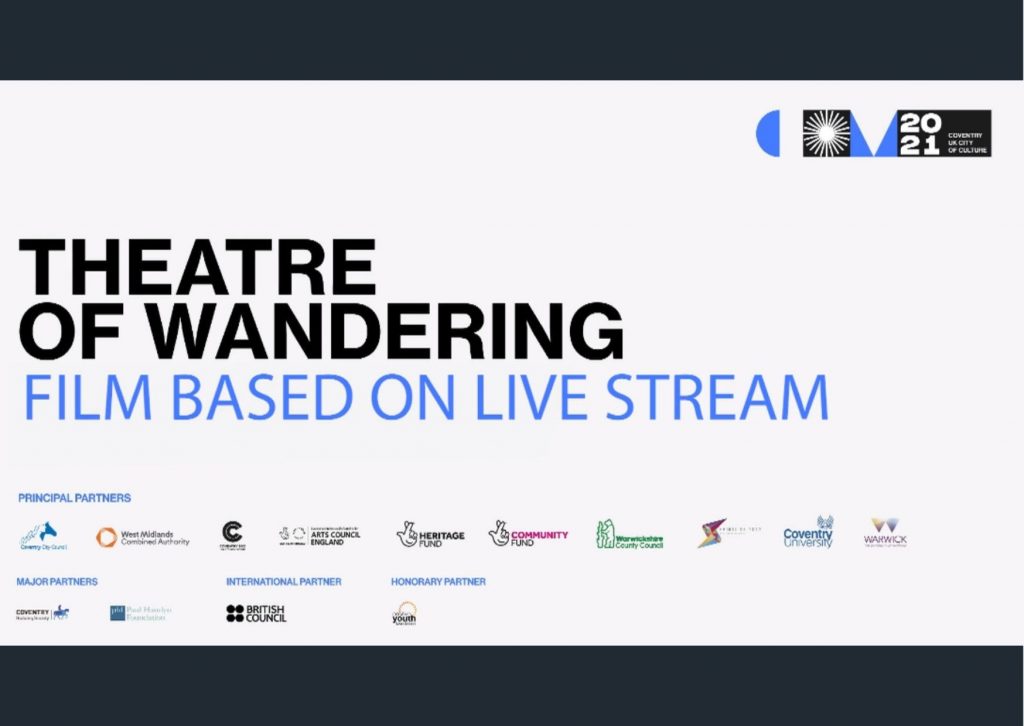 Today, on International Day of Older Persons, we're delighted to share with you the Theatre of Wandering film and podcast.
Theatre of Wandering is a performance that draws upon a community's experiences and reflections about what it is to live with dementia.
It's been created in 2021 through hundreds of conversations and creative exchanges with shop keepers, care workers and Coventrians of all ages, to uncover and share a community's hidden stories about one of our society's greatest challenges.
It was performed live on the streets of Coventry in September 2021 as part of Coventry City of Culture, and you can now watch the film based on the Live Stream that followed one of the performances.
Co-director David Slater said "We made it up together. This film beautifully captures the culmination of a project that bought together the experiences and imaginations of so many people from the city. It asks how can we place care at the heart of our civic life."
Wander Through, a podcast created by Francesca Millican-Slater, takes you instead behind the scenes of this project and includes interviews with cast and creatives exploring the story, process and themes of Theatre of Wandering. You can listen to the trailer here.
For more ways to experience Theatre of Wandering visit the dedicated page.
---
A Coventry UK City of Culture 2021 and Entelechy Arts co-production, in association with OiBokkeShi, the Belgrade Theatre Coventry and Belgrade Arts Gym group. Kindly supported by Arts Council England, Spirit of 2012, Community Fund, Daiwa Foundation and Japan Foundation.