Wander Through: episodes 1 & 2 released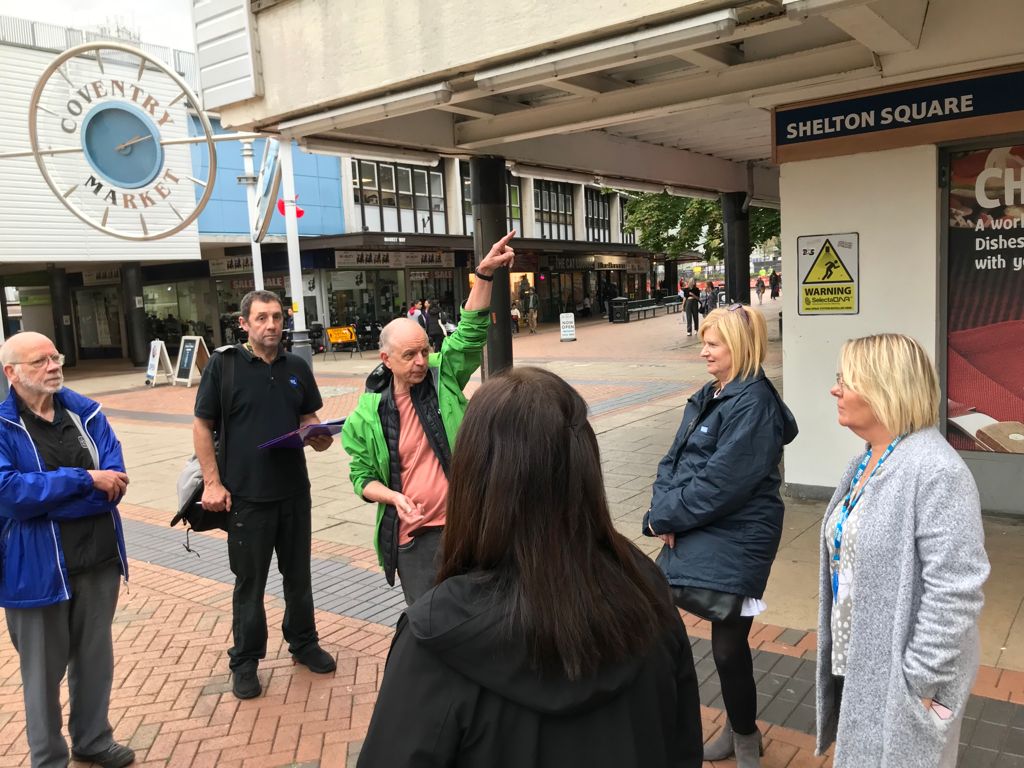 Wander Through, a podcast created by Francesca Millican-Slater, takes you behind the scenes of Theatre of Wandering, a theatrical performance that draws upon a community's experiences and reflections about what it is to live with dementia. The podcast includes interviews with cast and creatives exploring the story, process and themes of this project, and you can now listen to the first two episodes:
Episode 1: Theatre of Wandering: How & Why?
An introduction into Theatre of Wandering and how it started. Francesca talks to creatives and producers to trace Theatre of Wandering's journey from Japan to Coventry finding out why now? Why here? And why this story is relevant to all of us.
Meet co-directors David Slater and Naoki Sugawara, and Hannah Graham from Coventry City of Culture.
Episode 2: The Making (Part 1)
Listen-in on rehearsals on the streets of Coventry and in the room at the Belgrade Theatre, as scenes are created with a real Police Community Support Officer. Meet writer Richard Walls and the cast hearing different experiences of people living with dementia. Be there to hear the narrative develop.
With performers and co-creators Christopher Old, Eric Hodgkins, Ambika Sharma and PSCO Ella Venables.
Useful links:
Theatre of Wandering project
More info about Social Prescribing
Dementia Days
For information and support: Alzheimer's Society
OiBokkeShi
City of Culture Website
Belgrade Theatre
Belgrade Arts Gym
Francesca
A Coventry UK City of Culture 2021 and Entelechy Arts co-production, in association with OiBokkeShi, the Belgrade Theatre Coventry and Belgrade Arts Gym group. Kindly supported by Arts Council England, Spirit of 2012, Community Fund, Daiwa Foundation and Japan Foundation.