Watch Moving Day by Glorious Age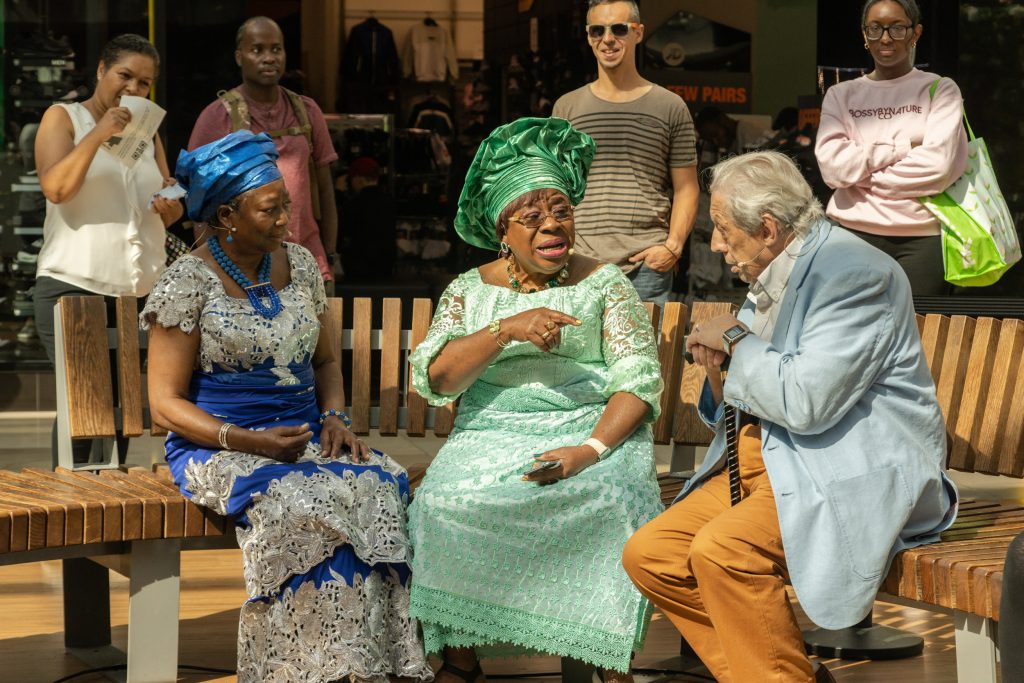 If you missed Moving Day in September and October (or if you want to see it again!), we've got you covered. Below you can watch the live performances of both casts at Lewisham Shopping Centre and Deptford Lounge.
Lewisham Shopping Centre
Cast: Daisy Ahwieh, Ron Savill, Kurban Haji, Grace Okorefe, Ochuko Onobraliche, Dalia Araby.
Deptford Lounge
Cast: Barbara Robinson, Dalia Araby, David Slater, Rosaline Muirhead, Teresa O'Malley, Sheila Powell, Gwen Sewell.
Production
Lead Artist: Remi Graves
Co-Director: David Slater
Movement Artist: Sheba Montserrat
Programmes Producer: Julie Foord
Production Assistant: Camilla Langdon
Production Manager: Zoë Gilmour
Entelechy Arts Director: Maddy Mills
Moving Day is an Entelechy Arts production association with OiBokkeShi, co-commissioned by We Are Lewisham and with funding from the British Council's International Collaboration Grants.