Moving Day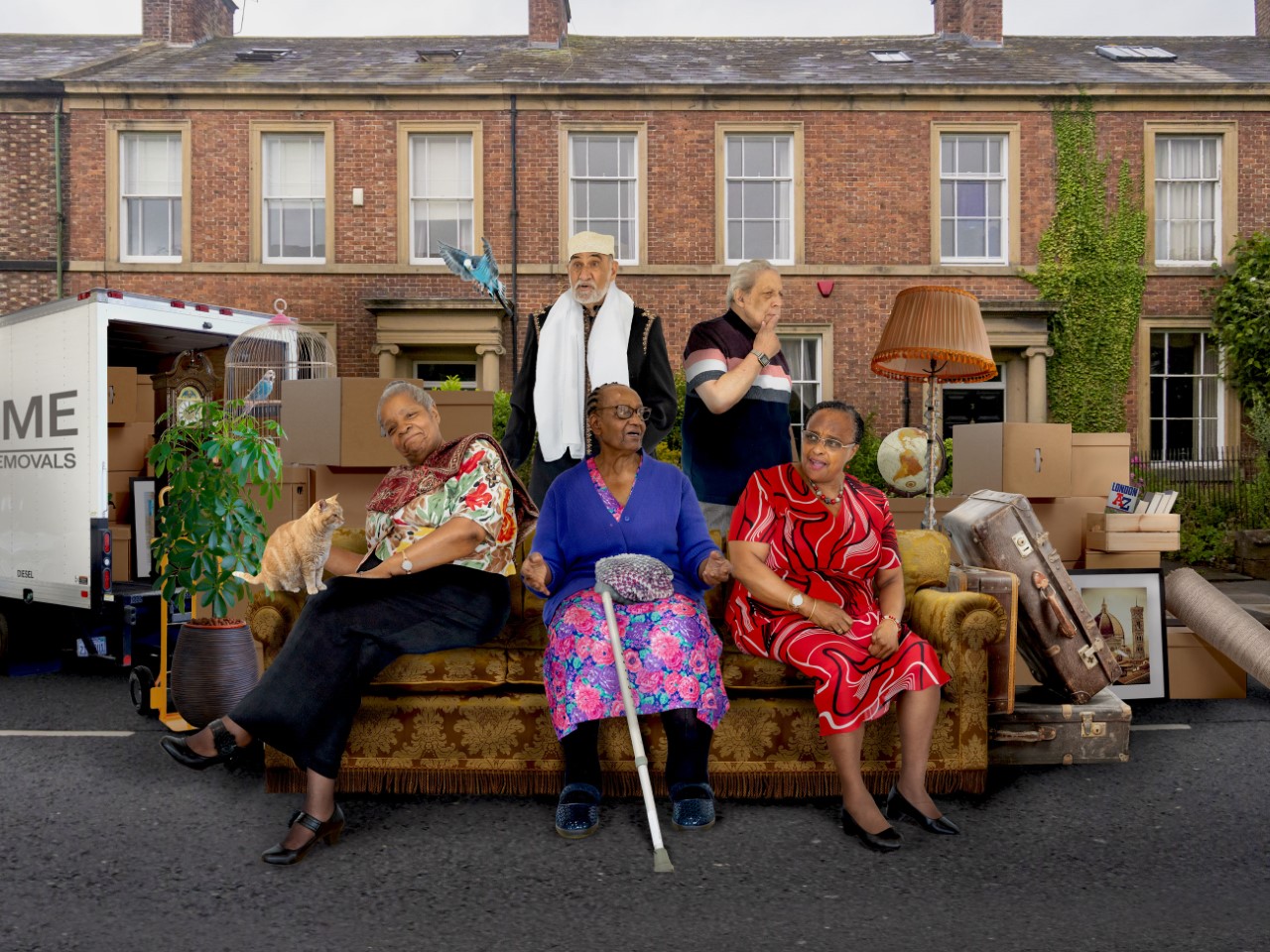 Edie is having to leave her home and community, can a chance meeting with her younger neighbour Marcus change her fate?
Edie is a woman in her 70's facing eviction from the home and neighbourhood that she loves, raised her children and grown older in. While frustrated and upset she has a chance meeting with her younger neighbour Marcus. This sparks a warm friendship and the potential for a positive change starts to form across the generational divide.
Moving Day is a part-improvised and part-scripted promenade show performed within Lewisham Shopping Centre and in Deptford Lounge. Glorious Age has devised Moving Day using their personal experiences to address issues they see as important and happening in their community right now.
Devised in collaboration with Lead Artist Remi Graves.
Performances:
Thursday 1 September, 1pm and 3pm
Saturday 3 September, 11.30am (BSL interpreted)
at Lewisham Shopping Centre, Molesworth St, SE13 7HB.
Meeting point: at the benches outside the Migration Museum, within the shopping centre.
Nearest station: Lewisham.
Wednesday 7 September 10.30am and 12.30pm
Friday 9 September, 1pm and 3pm
at Deptford Lounge, 9 Giffin St, SE8 4RJ.
Meeting point: outside Deptford Lounge.
Nearest stations: Deptford, New Cross, New Cross Gate.
Length: 40 minutes approx.
The performances are suitable for all ages, and are step-free, moving between multiple locations.
Tickets are free and available to book via the We Are Lewisham website.
Moving Day is an Entelechy Arts production association with OiBokkeShi, co-commissioned by We Are Lewisham and with funding from the British Council's International Collaboration Grants.
Glorious Age is Entelechy Arts' theatre company, a collective of people aged 65+ who create artistic projects and performances which are courageous, beautiful, joyful and risk-taking. Glorious Age has been working together for over fifteen years, devising and performing work inspired by their own experiences and addressing subjects that are important to them including parenthood and family, loneliness and isolation, and what it's like to grow older in South London. More on Glorious Age and some of their recent work can be found below.