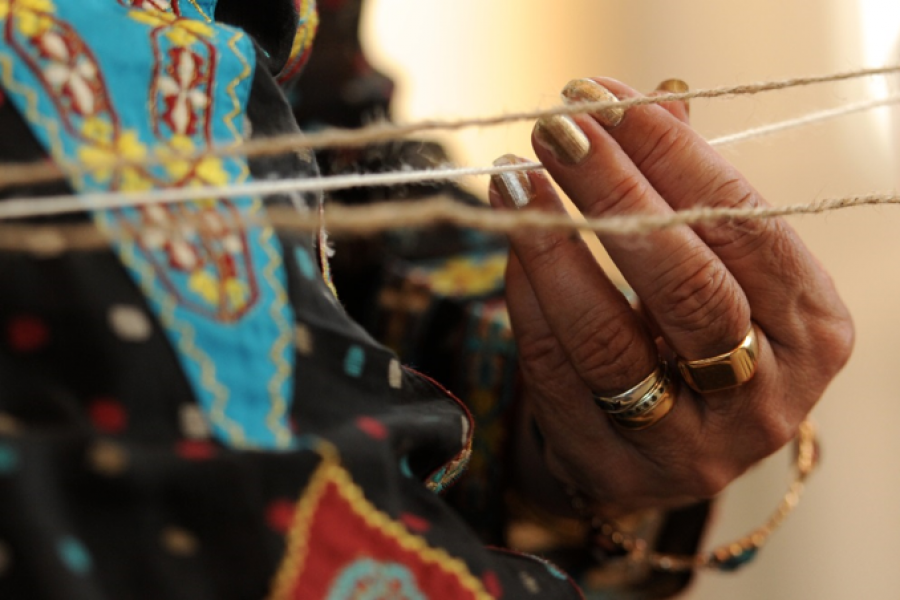 by Rebecca Swift, Creative Director
Thoughts on Home, hearth and navigation within older age and care home settings.
Part 1 of 13
"It feels like a sea of whispers and I am listening to people's thoughts, voices and hearts. Hearing from all sides: workers, wives, residents, visitors. It says so much about the importance of the work and the space it opens for people finding new places to call home. That was certainly my experience when I worked with you for that day at the (21st Century) Tea Dance. I was surprised how at home I immediately felt – that I belonged and was part of something wonderful."
Artist Kirstie Richardson on 'Notions of Home'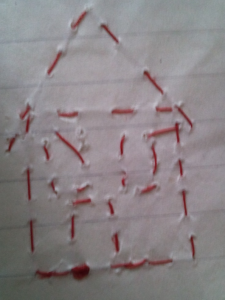 Notions of Home is a compilation of essays, poems and drawings by the Entelechy Arts community of creatives (professional artists, members and volunteers), who share in a culture which co-creates a sense of belonging wherever we are in the journey through life. Some of the following pieces candidly express what it feels like to lose a sense of home or significantly change your view of belonging.
In their writings, artists lay bare some of their own subjective experience. This subjectivity helps us to better understand what might be happening in the space between us all – highlighting the communality of story.
What follows is part-archive, part-blogpost as it mixes writings from the past with the present – thereby revealing similarities and developments that span though a long lifetime. It is also part-chorus-of-voices heralding in humanity within the multiple thresholds of life and in institutional spaces.
Each piece stands on its own, yet the word "home" in all its complex connotations binds the writers together. Some of the themes and questions which emerge about what contributes to our sense of home include:
– what are the qualities that create a sense of home in institutional, public and transitional places, when we are away from anything we recognise?
– how might our sense of home be informed by our physical and sensory intelligence and our bodies, whilst navigating change?
– how does a sense of home reside in the connections we have with others as well as in an actual place?
– what ingredients within improvisation, creativity and imagination bring us home?
– how might our sense of home guide creative practitioners who work in institutional contexts.
Notions of home is compiled and narrated by Rebecca Swift.
Photos: by Roswither Chesher (except snap shots of the 'sewn' house  and of Kathy)
Some names have been changed to respect confidentiality. Each piece is introduced at the end rather than the beginning. This is an on-going blog as enquiry.
I miss my house by Kathy
I miss my house
My neighbours
I think about it every day-
That's life!
We used to go dancing,
Used to go to nursing homes
And dance for the residents
Alive and cooking.
Alive and clicking.
I miss my house,
My neighbours
I think about it every day-
That's life!
After you had your tea,
You don't want to go to bed.
Sorry love I am not going to bed!
Not at 8 o'clock.
Alive and cooking.
Alive and clicking.
I would like to add:
The lovely nurses
How about the men?
No men here!
Sad innit?
Could you find a boyfriend for me?
Alive and cooking
Alive and clicking
Oh, I do like a chat
Am a right old chatterbox
Alive and cooking
Alive and clicking
Would like to add all me' friends:
This young lady is Pat,
Sandra – she is very kind and thoughtful
They are wonderful friends………
Paulette……….
By Kathy, 2015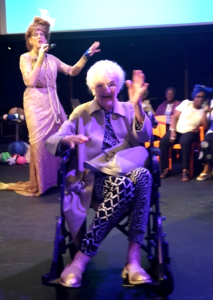 Kathy is a 'Walking through Walls' Entelechy Arts artist and Tower Bridge care home resident; the chorus was provided by Albert from Tower Bridge. 'I miss my house' was performed by Kathy with Albert at the 21st Century Tea Dance 2015.
Photo: Kathy with Ida Bar at the Deptford Albany Theatre
Notions of Home can be viewed and downloaded here in full as a PDF