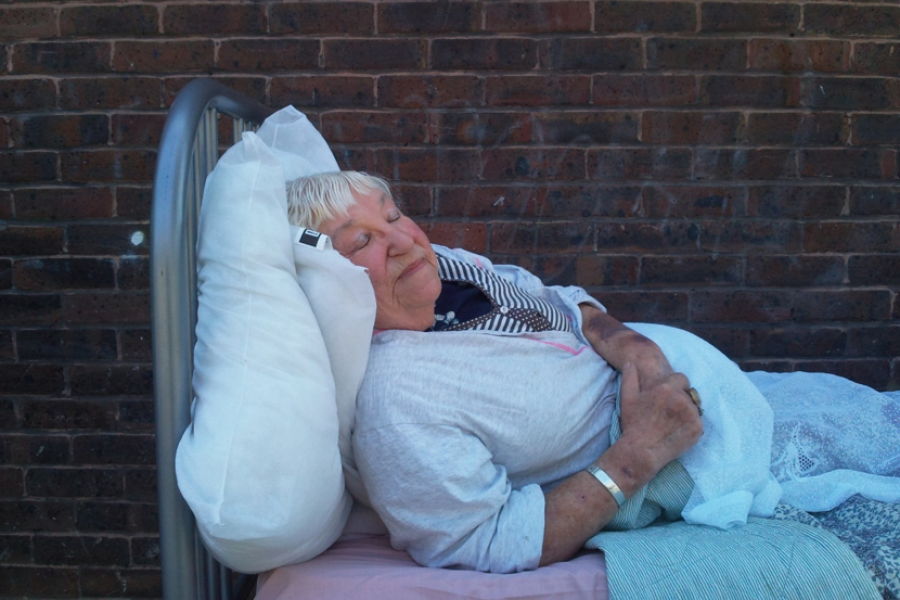 by Guest Writer
Touching home
My Husband was very cuddly, by Rosie Wheatland
He used to put his arms round me or touch my neck, just in passing.
He died – now there is no-one to touch or feel.
Only time is when my son comes down and he puts his arms round me.
For the last couple of weeks, I haven't spoken or touched anyone;
it's been me in my own bubble.
When I do the movement and theatre the touch makes me feel alive.
You've got a reaction from other people through touch –
just a hand on another hand.
I was always affectionate, and it feels nice.
Touch makes me feel I belong.
Now I'm on my own, apart from the cat.
By Rosie Wheatland, 2010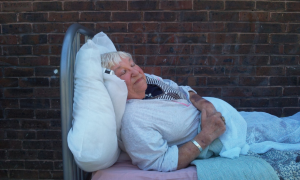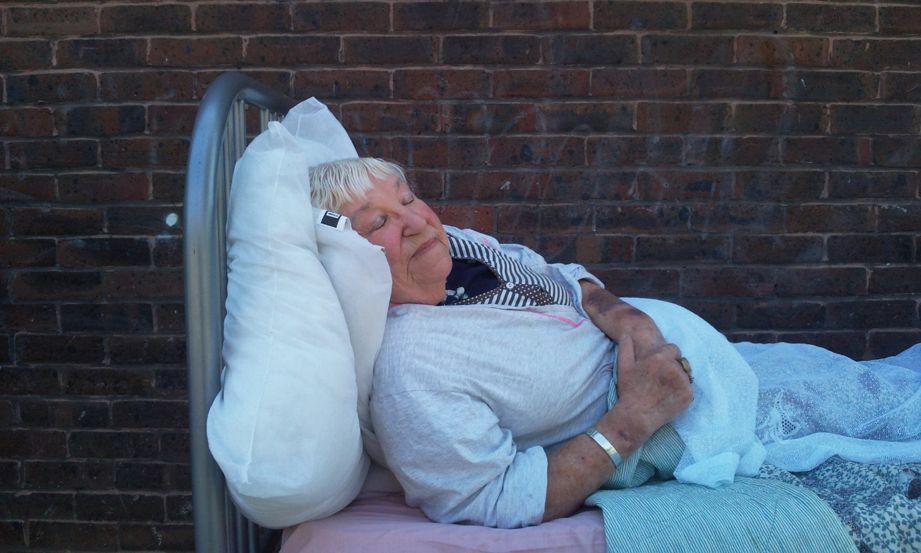 Rosie is an Entelechy Arts artist, poet, actor and was a peer mentor at Manley Court nursing home from 2010. Image: Rosie performing in the first production of BED at the Bold festival at the Albany, 2015
Notions of Home can be viewed and downloaded here in full as a PDF