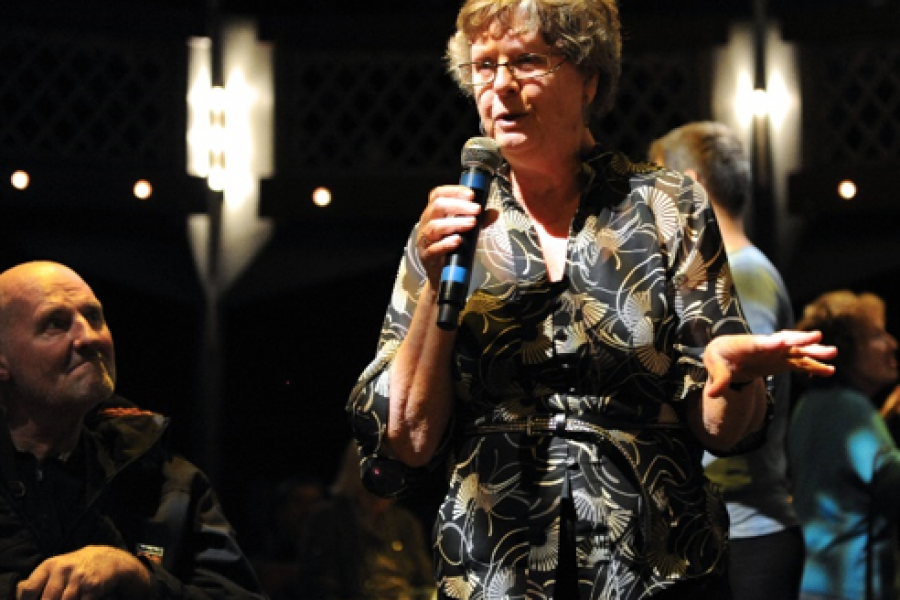 by Guest Writer
In Search of Me, by Pauline Payne
I'm still here
I'm still me
But trapped inside this shell
Of a body that was once virile
And one you knew so well
I look through eyes no longer wise
Don't say I've lost my mind
I may look funny
I can't spend money
I need you to be kind.
Be patient with me when I'm slow
And when I lose my cool
I rant and rave
No longer brave
Don't treat me like a fool.
There was a time
When in my prime
I'd made it
Top of the tree
Now I am lost
I'm all crisscrossed
But I'm still
Me, Me, ME
By Pauline Payne, 2011.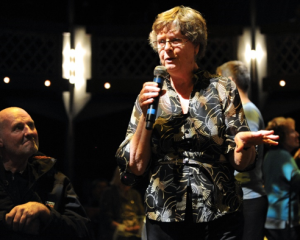 Pauline joined the Entelechy Arts team whilst she was visiting her husband in Manley Court nursing home. She worked with us as poet and peer mentor with Entelechy's artists and the residents, performing her poetry at the Deptford Albany Theatre. Image: Pauline performing her poetry at Entelechy Arts 21st Century Tea Dance, 2013.
Notions of Home can be viewed and downloaded here in full as a PDF