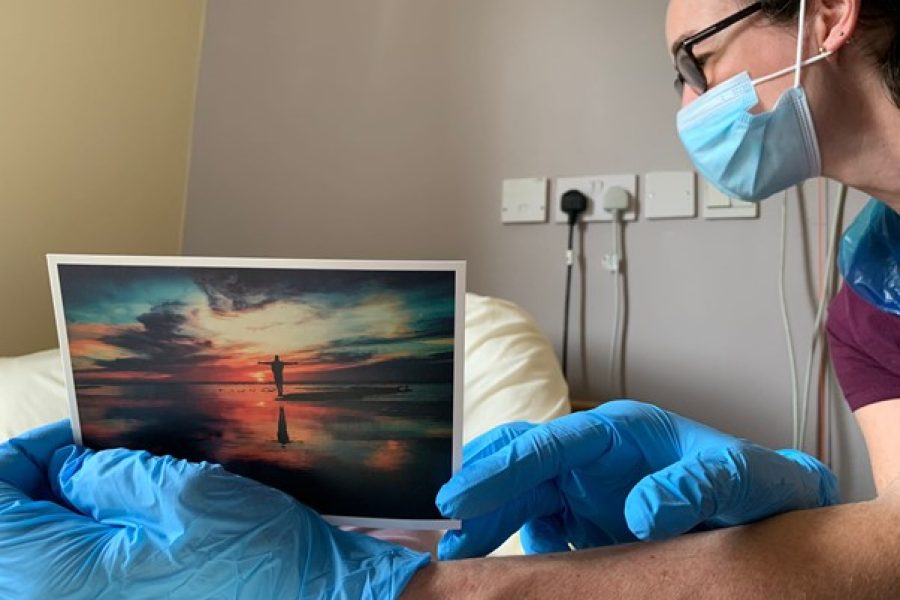 Snippets of stories are surfacing, creative ideas percolating. There are so many amazing people, love, and richness hidden within care homes if we only had the time to find out. You Should Go To Everywhere is a collaboration between senior care staff and activities coordinators, artists, and residents where together we lift the lid so that this treasure of connections and ideas, whether this is through movement, sound or verbal conversations, can permeate and contribute back into our local communities and even wider afield.
We hope you enjoy this sneak peek into life at Manley Court through conversations, improvisations, and notes taken by the artists (Zoë Gilmour, Charlene Low and Annie Hayter) as they start to go into the nursing home for in-person sessions.
---
A group WhatsApp text recording the artists' first in-person session at Manley Court:
"We visited 12 people this morning: Interests ranged from Chinese cooking to Christian music; science and mathematics and love of women! We did dancing, singing and chatting (quite a lot in Mandarin), a bit of reminiscence and we met some relatives too and chatted with lots of staff members. We were given a warm welcome by all." Zoë
A resident with their "much thumbed" musical writings:
"A little ragged and worn around the edges (they bear their own history – through touch and their wornness) Zoë took pictures, and there's one particularly lovely one of his hand, resting on the basket of words. We spoke about his love of music, he said he had 300 records, categorised by artist, alphabetical and genre all up the stairs. "On B – there was Beatles, Bee Gees, Bowie" and they were all around." Annie
A resident encouraging and bringing out the wild and spirited in our artists: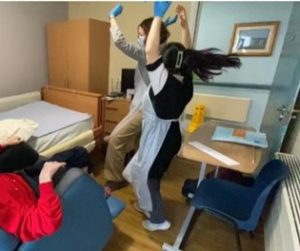 "There is stillness in movement. I'd add – movement in stillness. Also, great meaning in silences. Communication through eyes and gestures. Layers of multiple emotions. And unexpected shoals of words." Zoë
Activities Coordinator Theo modelling her gorgeous Sierra Leone embroidered blouse. You can also watch Zoë's video on Instagram with Theo's story about it.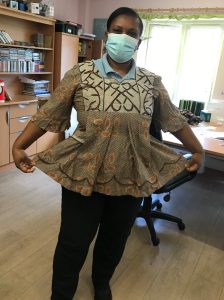 "Made for special occasions by an atelier, with very expensive fabric. The top was beautifully brocaded and patterned, and the skirt had a tape to fasten it tight, I think she said it was a bitter kola print." Annie
A care worker shares her favourite poem from the Manley Court collection: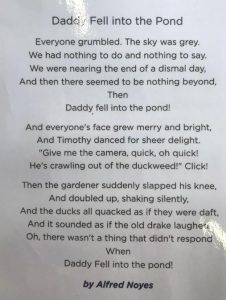 Felix, Manley Court's Cat: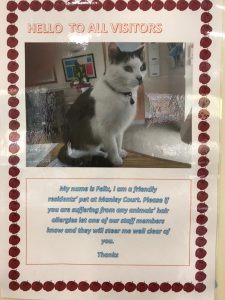 Sharing thoughts and sending and receiving postcards from where it's all at: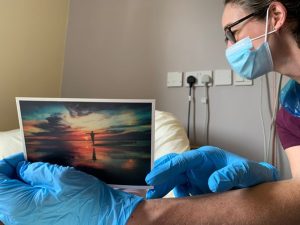 A resident's wonderful cat drawers inspire ideas: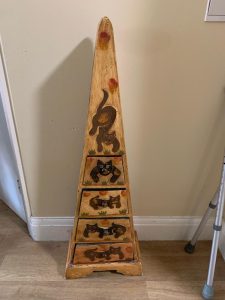 A resident's favourite painting on their bedroom wall: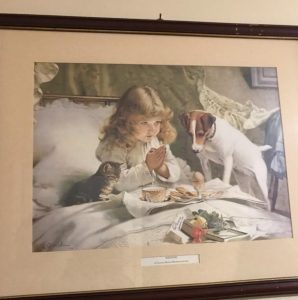 And last, but not least, some archive photos that Zoë uncovered from when they were last in residency at Manley Court 12 years ago:
You Should Go To Everywhere is part of Deptford Literature Festival, supported by Arts Council England.