Exploring isolation, boundaries and one-to-one work at an international festival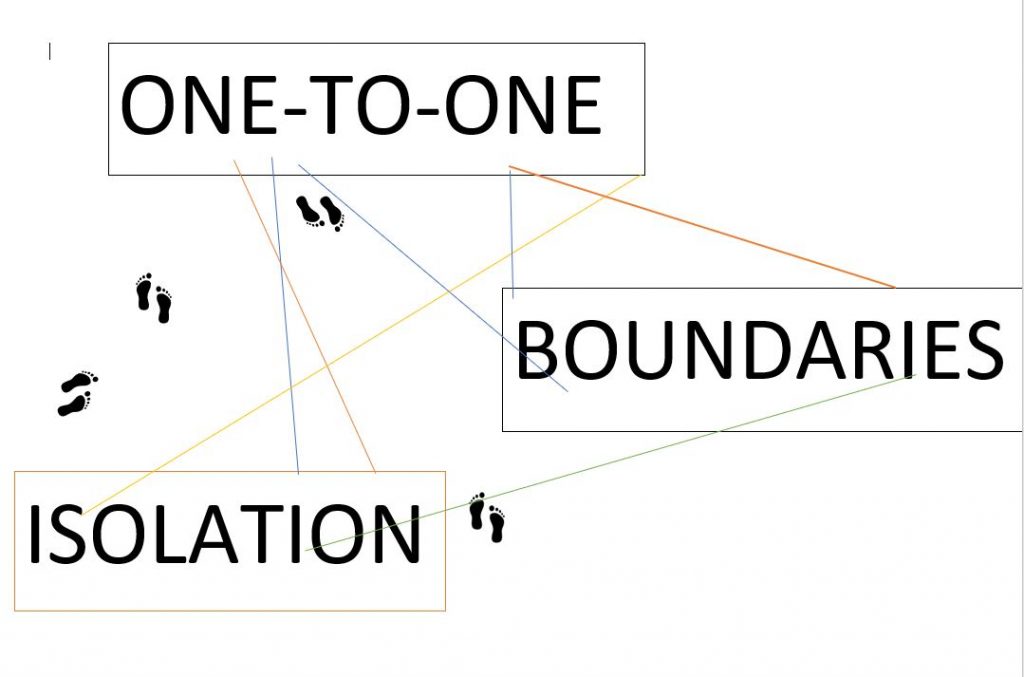 Entelechy Arts have been featured in an international festival in Finland which explores one-to-one art that's exploring 'one-to-one art'. The Kehä Festival is held annually in Oulu and features artists, often in community settings, interacting with a single audience member or member of the public.
The theme of the 2020 festival is 'Raja', one Finnish word that roughly translates to encompass: Borders, Boundaries and Limits. The ambition of the festival is to use the one-to-one framework to explore individual responses to topics ranging from personal boundaries to the borders of states, to the thresholds of life and death. The theme underlies both the importance of crossing some boundaries and simultaneously respecting the boundaries of all participants. As the impacts of Covid-19 have continued to become apparent, the topic of 'isolation' was also added as a focus for Raja.
Entelechy Arts had originally hoped to send two artists to slow travel to Oulu and to take part in the 2020 festival. Instead, when Covid-19 changed our plans our Creative Director Rebecca Swift was invited to give a film presentation exploring the central role and importance of one-to-one work during recent months.
In the pre-recorded presentation, Rebecca considers how remote engagement during Covid-19 lockdown has deepened the one-to-one work and altered the landscape of walls and boundaries between people both in challenging and innovative ways. She uses three case studies from Entelechy's most recent work – Ambient Jam Sonic Letters, Trocadero Tales and Gnomes at Home – to show how in-depth, personal ways of working can have vast ripple effects.
You can watch Rebecca's presentation on YouTube . It's just under one hour in length and starts at 2.38hrs.
Watch Rebeccas presentation click here