Greenvale Moon creative packs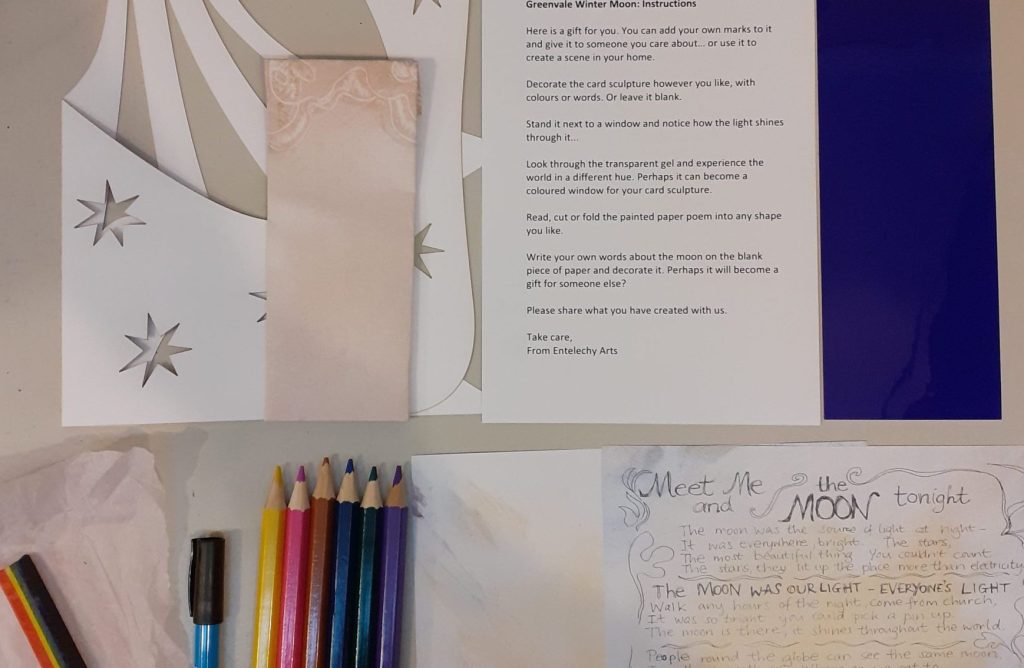 This December we are sending 100 creative packs to older residents of Lewisham, encouraging them to read and create their own poetry, draw, paint and be creative with shadows!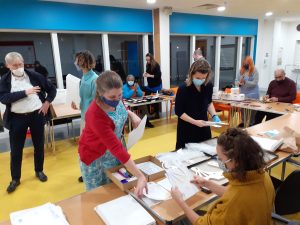 Staff and Trustees carefully assembling the creative packs
The pack is a carefully curated selection of folded card, origami paper, drawing materials, poetry, cut out shapes, and colours which are inspired by the sessions we have been running with Greenvale School as part of the Greenvale Moon project.
This project was created by artists Zoe Gilmour and Oliver Smart, with input from students at Greenvale School, Lewisham. It was inspired by the poem Meet Me and the Moon Tonight which was written by members of the Meet Me… Poetry and Storytelling Cluster with poet Annie Hayter.
Funded by Phoenix Community Housing Community Chest.