Greenvale Moon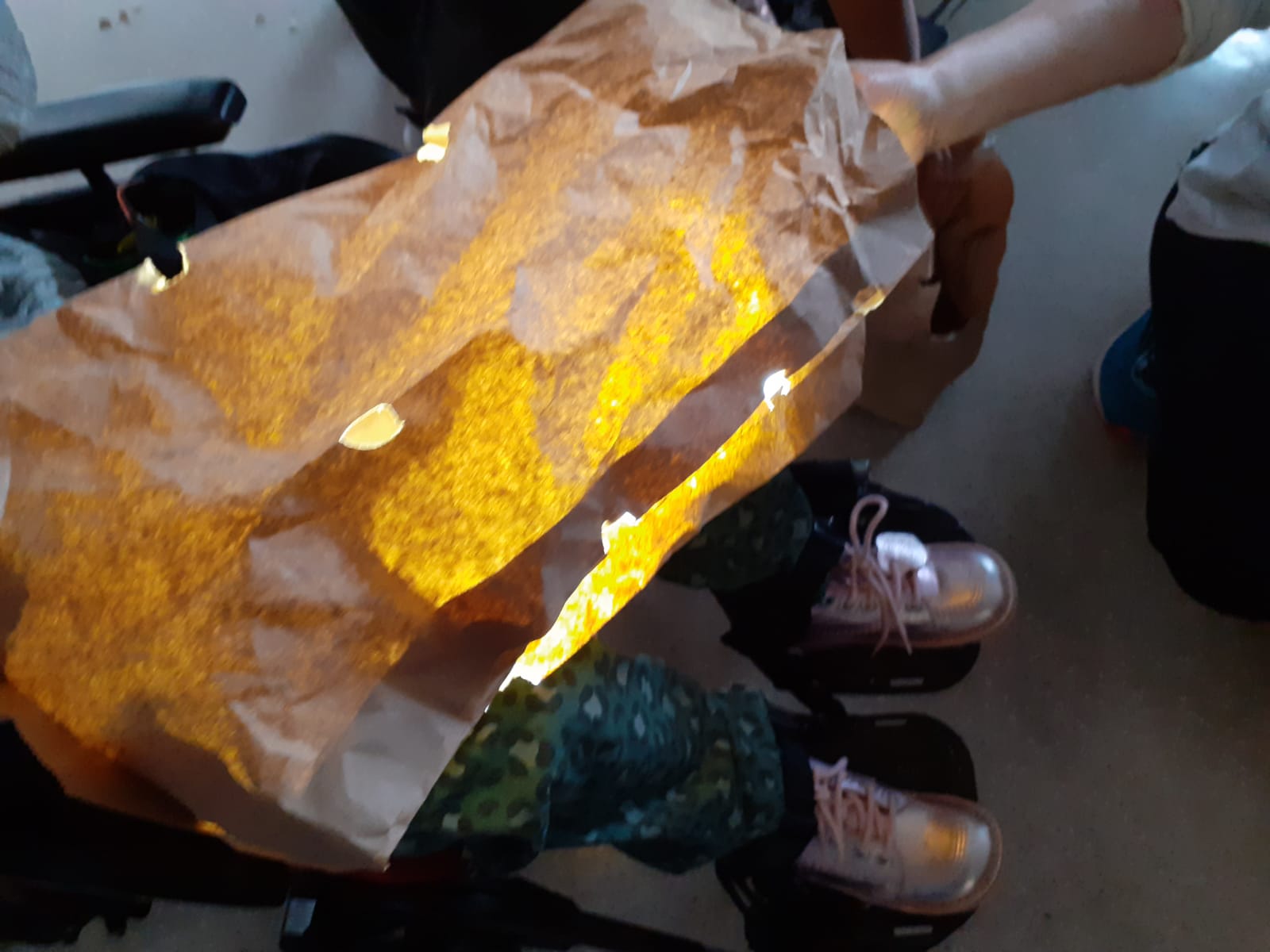 Greenvale Moon is the new Entelechy Arts' Ambient Jam programme for young people, currently being developed in collaboration with ​students from Greenvale School in Lewisham.  
In autumn 2021, associate artists Zoe Gilmour, Oliver Smart and Maya Bodiley are working with the students, using movement, sound, puppetry and other non-verbal sensory techniques, to explore and bring to life ​the poem Meet Me and the Moon Tonight written by elder ​members of our Poetry Cluster and artist Annie Hayter.
Greenvale is Lewisham's community special school for young people aged 11 to 19 years who have significant learning difficulties including those with an additional diagnosis of autism and those with additional medical needs. The Greenvale Moon project is working with a range of students including pupils who have additional physical and sensory disabilities or profound and multiple learning difficulties, as well as training pupils with lower support needs as assistant co-facilitators. 
Look out this winter for ways that creations and ideas from Greenvale Moon will be shared with other Lewisham residents. 
See photos and videos from the project here.
This project is kindly supported by Phoenix Community Housing.