Listen to episode 3 of Wander Through: Collaboration & Care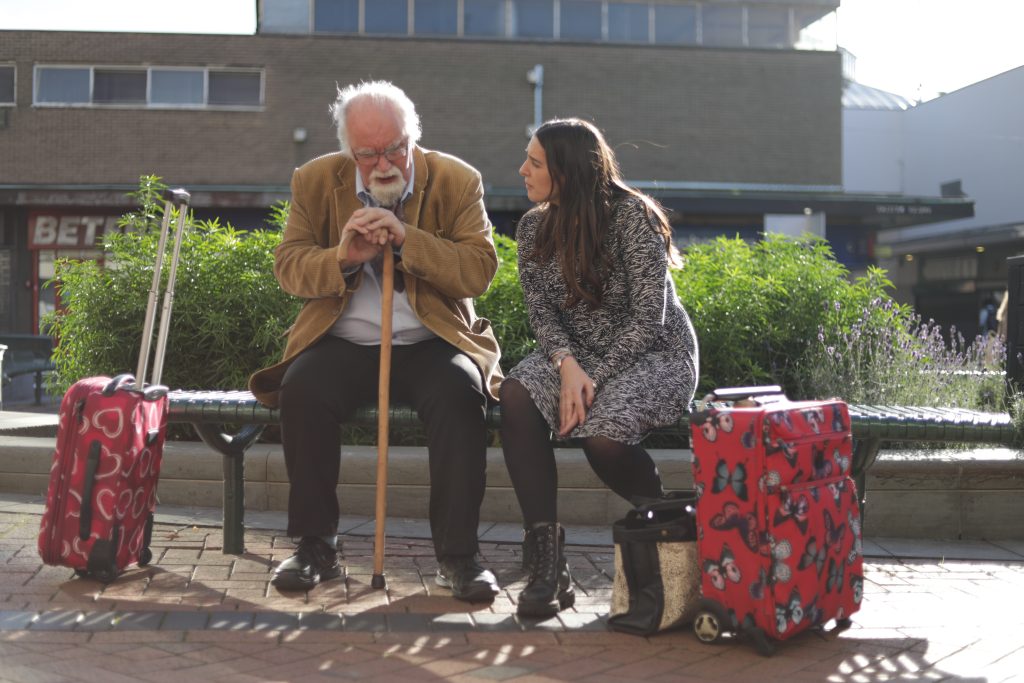 Wander Through, a podcast created by Francesca Millican-Slater, takes you behind the scenes of Theatre of Wandering, a theatrical performance that draws upon a community's experiences and reflections about what it is to live with dementia. The podcast includes interviews with cast and creatives exploring the story, process and themes of this project. Listen to the third episode below.
The photo at the top is by Ayesha Jones.
Episode 3: Collaboration & Care
In this feature length episode, we step into rehearsals as scenes are made and changed. Francesca talks to member of the Belgrade Arts Gym Margaret Emerton, finds out what co-director Naoki Sugawara is finding out about Coventry and takes a deep dive over tea and biscuits into Social Prescribing, care, community and acting. We finish with song and more direction from Bonds Hospital, an almshouse in Coventry.
This episode contains descriptions of people living with dementia, care, bereavement and loss. The impact of the pandemic is mentioned throughout.
Care coordinators and social prescribers, Heather Hine, Shannon, Teresa at Stony Stanton Surgery.
Useful links:
A Coventry UK City of Culture 2021 and Entelechy Arts co-production, in association with OiBokkeShi, the Belgrade Theatre Coventry and Belgrade Arts Gym group. Kindly supported by Arts Council England, Spirit of 2012, Community Fund, Daiwa Foundation and Japan Foundation.