Ambient Jam Collective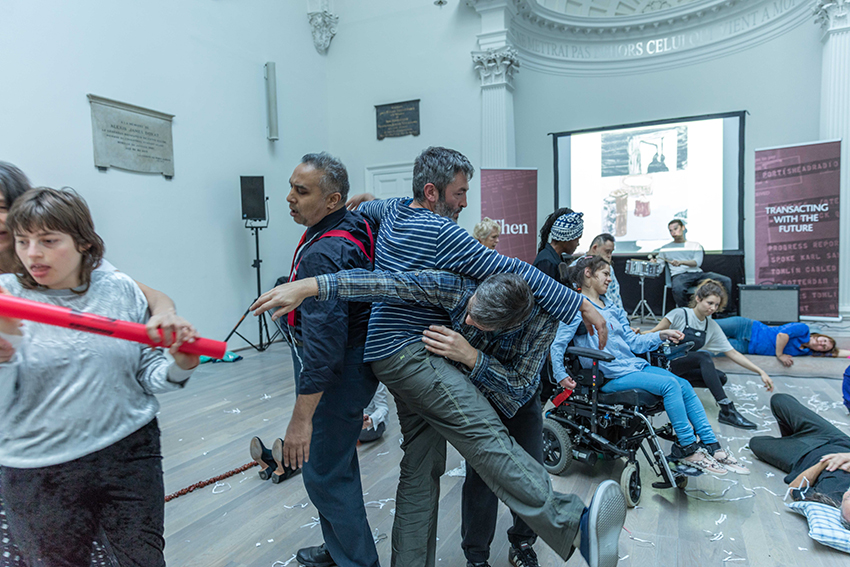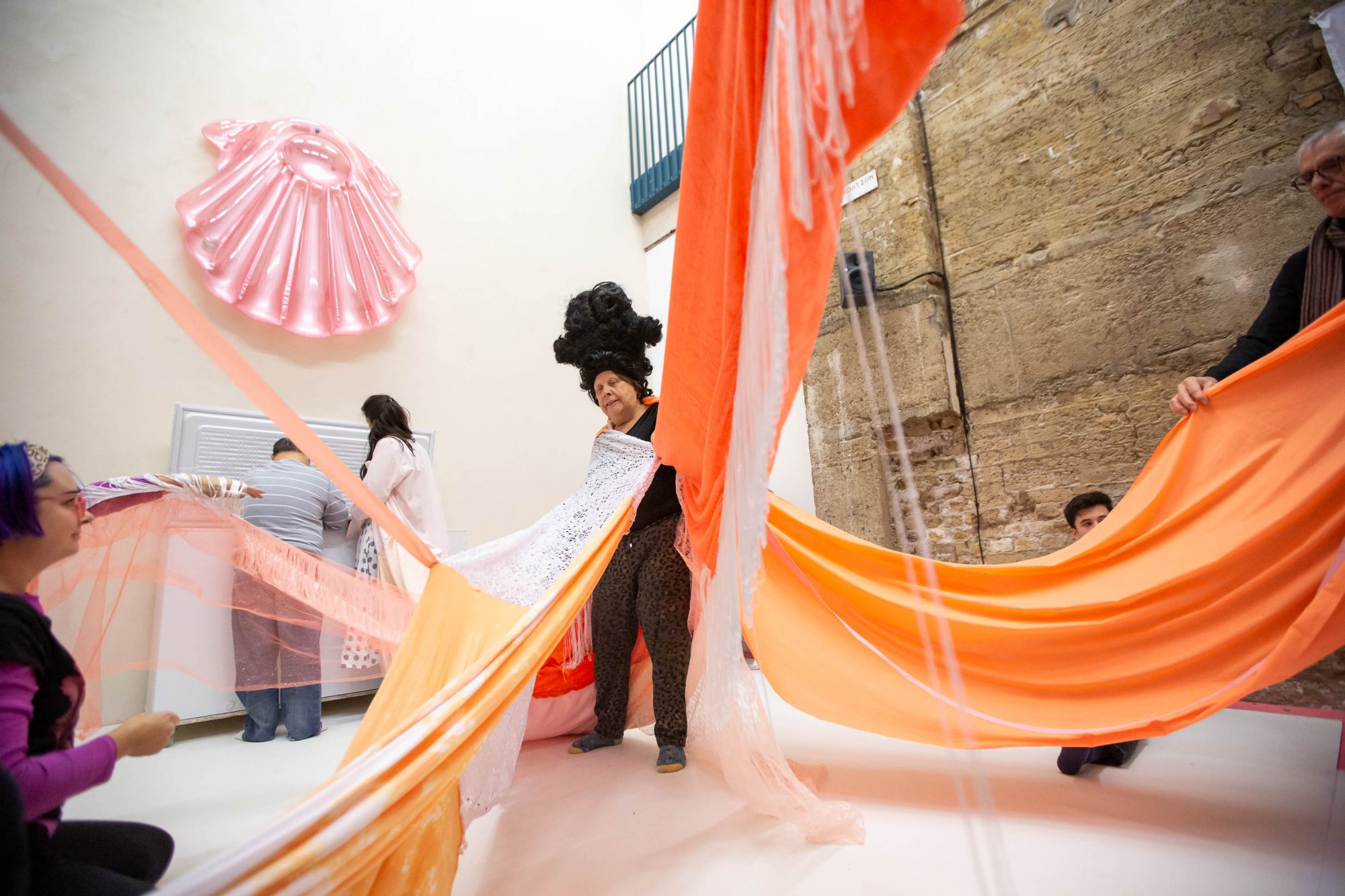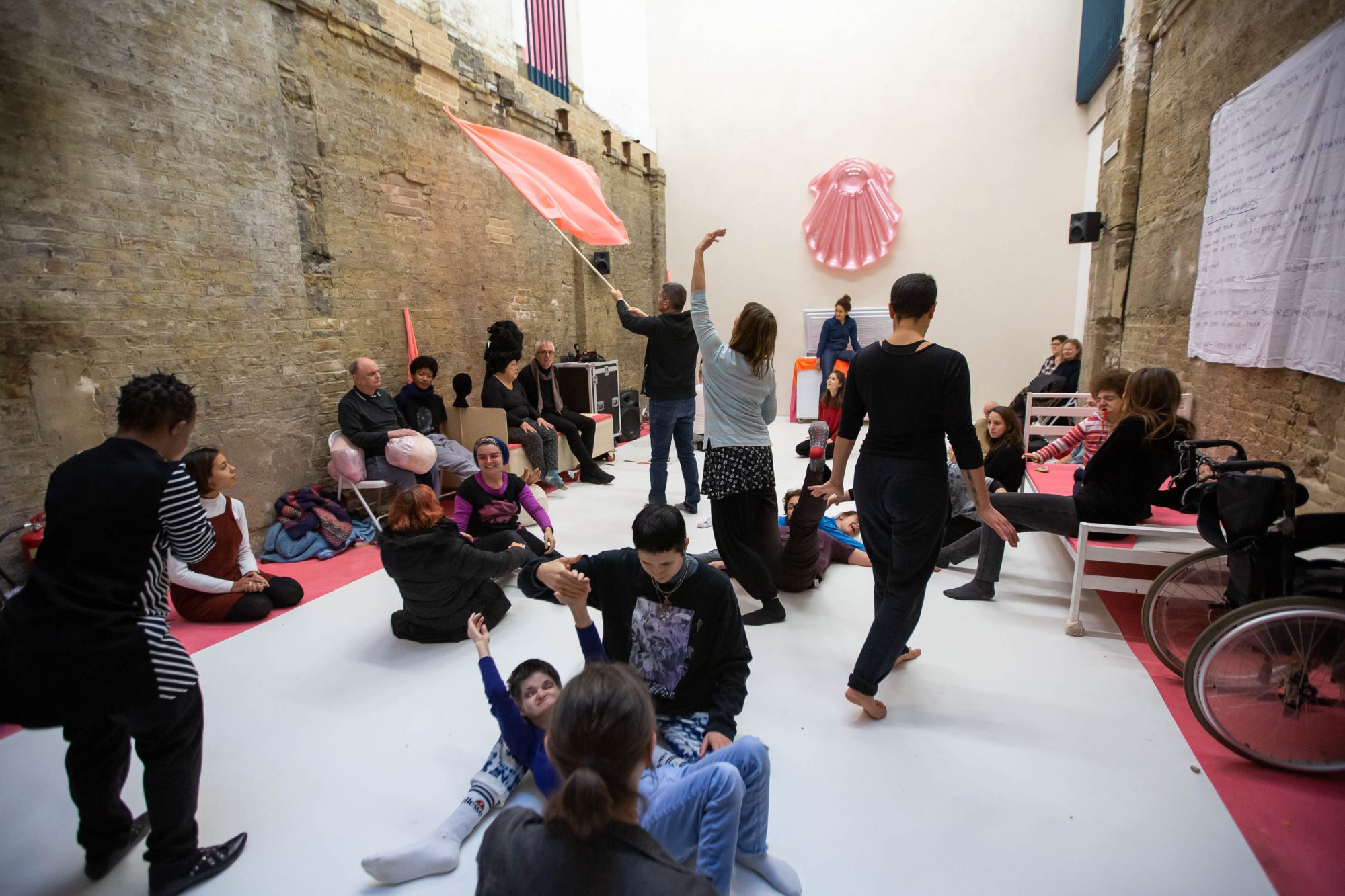 Ambient Jam is a multi-media dance improvisation uniquely sensitive to place, context and people. The improvisation is forged by 32 years of collaboration between a team of artists and people with profound disabilities, who are adept at working with uncertainty and the mindfulness of the present moment.
The Ambient Jam Collective has around 30 members and includes volunteers, older people and care staff who dance alongside our lead members with profound disabilities and a large team of dance artists, musicians, and sculptors.
This diverse ensemble comes together several times a year for training, research and development. We work together to shape new choreographic and music practice, forged by a deep sense of community and trust. New dance and musical scores enable the Ambient Jam Collective to bring improvisation out into the open for new audiences and the general public.
Ambient Jam's improvisation events are open to all ages from 0 to over 100 years. We welcome people with profound disabilities, learning disabilities and profound dementia.
An exciting feature of the collective's work is animating new spaces continuing a long tradition of Entelechy Arts work appearing in outdoor settings. Recent work has happened in Crossrail Place, Greenwich Park, Canary Wharf, The Garden Museum in Lambeth, Russia Dock Woodland and Elephant and Castle shopping centre. In the past Ambient Jam Collective has participated in the London wide Disability Exposure Festival with improvisations taking place at the Albany Theatre.
The film Launch shows the roots of the Ambient Jam Collectives' work.
In Autumn 2019 we collaborated with Artist Roland Carline for a series of live performances at Goldsmiths Centre for Contemporary Art (CCA). Performers interacted with 'loose parts' and sculptural elements which were developed by Roland who was CCA artist in residence at the time. See more here.
We are delighted that the Ambient Jam Collective is collaborating again with Roland Carline as part of their new residency at CCA between November 2021 – October 2022. Read more here.
To find out more about the work of the Ambient Jam Collective and their next events please refer to our news section or subscribe to our mailing list.