Artist Support and Development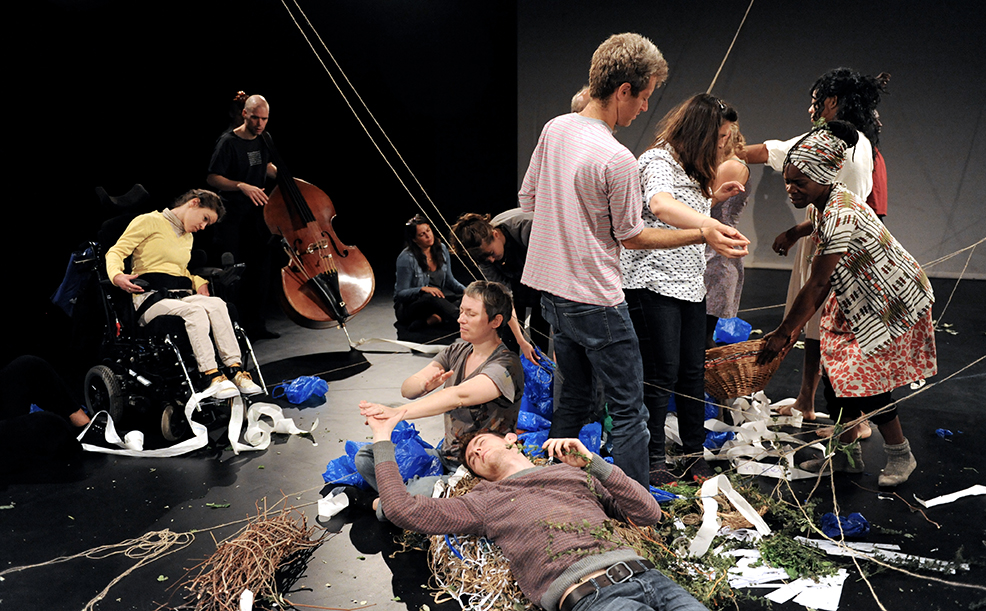 We support the development of artistic talent by providing opportunities, training and support for independent artists working regionally and nationally.
"Personal highlights included Entelechy Arts – they reminded us to push our boundaries and think outside our own narrow universes. Unforgettable."
Delegate: Best, next and radical practice in participatory arts, The Third International Teaching Artist Conference, Edinburgh 2016
How we support artists
We have a monthly 'Curiously Informal' seminar series curated by artists and volunteers sharing their experiences from roundtable discussions, symposiums and national conferences.
We create and develop one-on-one artist or participant led commissions that offer space, time and resources to develop specialist practices.
Our Associate Artist scheme supports the commissioning of new work. We are currently working with independent artist Christopher Green on 'The Home'.
In 2018 dancer Vicky Thompson approached us to support taking Ambient Jam into Linden Lodge school in Wandsworth for young teenagers with complex and profound disabilities. We consulted on the project and the funding has been granted. The project started in January 2019 and Vicky is employing Ambient Jam artists to work with her.
We hold training programmes at Entelechy Arts and with other organisations that explore improvisation, multi-sensory & multi-disciplinary creative approaches to working co-creatively with diverse groups.
We continue to share our work internationally with artists and companies such as David Slater taking BED to Japan in 2018.
If you are a professional artist with experience in participatory work and would like to work with us please join our mailing list to hear about any future opportunities.