Sharing learning from lockdown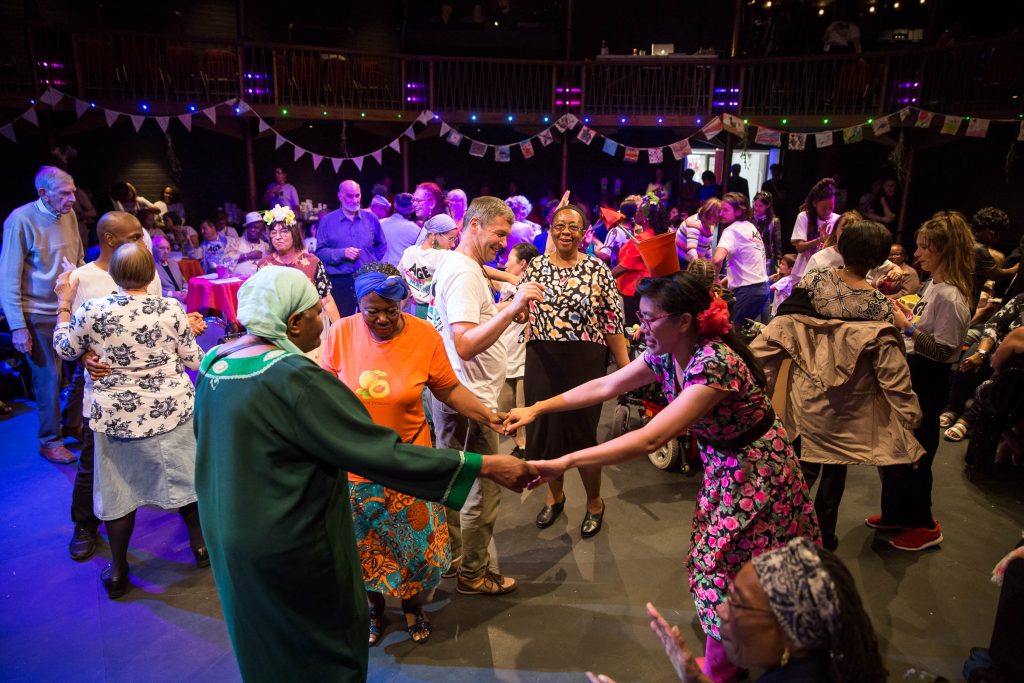 Entelechy Arts has presented at a number of events, sharing experiences and knowledge acquired during lockdown. Maddy Mills presented to British Council in Japan and Christine Lee and Ochoko Onobraliche presented on the topic of diversifying audiences to a national webinar.
Since March 2020, the format of Entelechy's programme has completely transformed. It's been over a year of meeting by Zoom, by phone in creative Clusters, through making regular deliveries and broadcasting a weekly radio show. However, the essence and our principles have remained consistent.
In March 2021, Maddy Mills (Director) shared some of the ways that we have translated our programme to remote programmes, without relying on digital technology access, in our work with older adults. Speaking at an event facilitated by the British Council in Japan to explore ways of reaching older people isolated at home, Maddy presented alongside speakers from the Baring Foundation, Manchester Camerata and the Scottish Ballet to share insights and discuss ongoing challenges, particularly around digital exclusion.
British Council in Japan online forum for arts and ageing
Christine Lee (General Manager) and Ochoko Onobraliche (member of the Entelechy Elders Theatre Company and Meet Me at the Albany) presented reflections about welcoming diverse groups to projects for older people, especially through covid-lockdown. At a Family Arts Campaign event on diversifying audiences, Ochoko gave a pre-recorded message in which she explored what she's found important during the pandemic, the importance of trust and how to approach difficult conversations about race and difference. Christine also talked about Entelechy Arts' principles of working – including building relationship, the basis of co-production and the feminist principles of care which are consistent through all of Entelechy's ways of working.
You can watch a full recording of the event on the Family Arts website; Entelechy Arts present from 1h05m:
Watch a full recording of the event
Also in March, David Slater (Associate and former Artistic Director for Entelechy Arts) presented about Age Against the Machine at a GLA event about local culture.