Clusters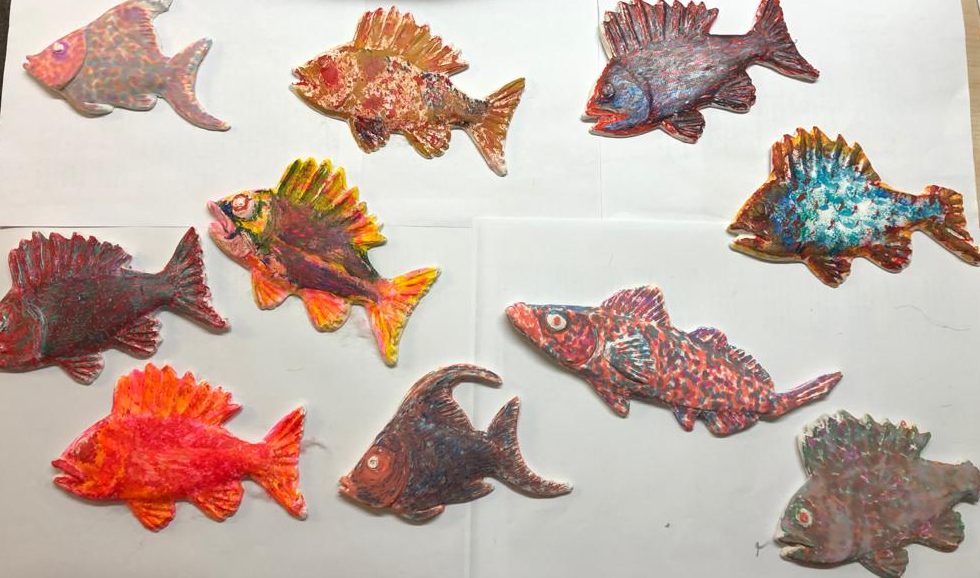 Dahlia says press play!
Clusters are how we are staying connected to our participants during the pandemic.
Meet Me is an award-winning programme of creative and social activities, where older people in Lewisham can make friends, enjoy their favourite activities and learn new crafts. You can read more about our usual, pre-COVID Meet Me at… activities on our project pages.
During the first COVID-19 lockdown, we developed our 'Staying Connected' programme with new ways to stay in touch and stay creative whilst working remotely. Initially, there were lots of one to one calls, but we knew that everyone was missing their friends and the joy of being in community, together. So now our main programme is delivered via group phone calls to landline or mobiles phones. We call these group calls 'Clusters'.
Every Cluster is led by an experienced artist facilitator and is supported by up to 3 other people including staff and trained volunteers. Each group has a different creative focus. During lockdown, these included Choir, Poetry, Movies or Craft. Since we transitioned back to in-person activities, we have maintained two Clusters: Poetry and Conversation Corner.
In a typical Cluster, the artist and volunteers join the call first, and then phone each group member, individually welcoming them one at a time. There may be up to 10 or 12 people on a call, although usually, it's not that many. They're free to join and we call you so that you don't need to use your minutes to join.
Everyone has the chance to talk and share (or sing!) if they'd like, as well as leaving space for natural conversation, even though that's sometimes beautifully chaotic over the phone.
Joining Clusters
We currently have spaces available in our Clusters.
If you would like to join a Cluster yourself or refer someone else to join a Cluster, please get in touch with Becky on 07593 580574, or email becky.smith@entelechyarts.org
Before joining a new Cluster, each new member will receive a phone call, where they'll find out about what to expect, the details/timings of the call and how to prepare.
If you listen back to the Meet Me on the Radio show, you'll often hear snippets of these Clusters which have been specially recorded.
Who can take part?
To join a Cluster you need to be aged over 65, living in Lewisham and have access to a telephone (mobile or landline).
We welcome people who are living with long-term health conditions or dementia. We also want to extend a warm welcome to people who are most isolated and lonely at this time.
Please let us know if you have any access requirements or if there is anything we can do to help you to take part.
Cost and materials
Clusters are free to join.
You will need to take part is a phone (mobile or landline) and we will ring you (so there is no cost to you, as long as it's free for you to receive calls within your standard tariff). We will discuss with you the best way to take part, for example by using a speakerphone setting on your phone, if that's suitable.
If materials are required, then we can provide these for you.
This programme of work has been kindly supported by London Borough of Lewisham, City Bridge Trust and Independent Age.
Poetry
Join spoken word poets in an over-the-phone experiment with words. For all poetry lovers or anyone who wants to give it a go.
When: Monday afternoons