Entelechy Arts Elders Theatre Company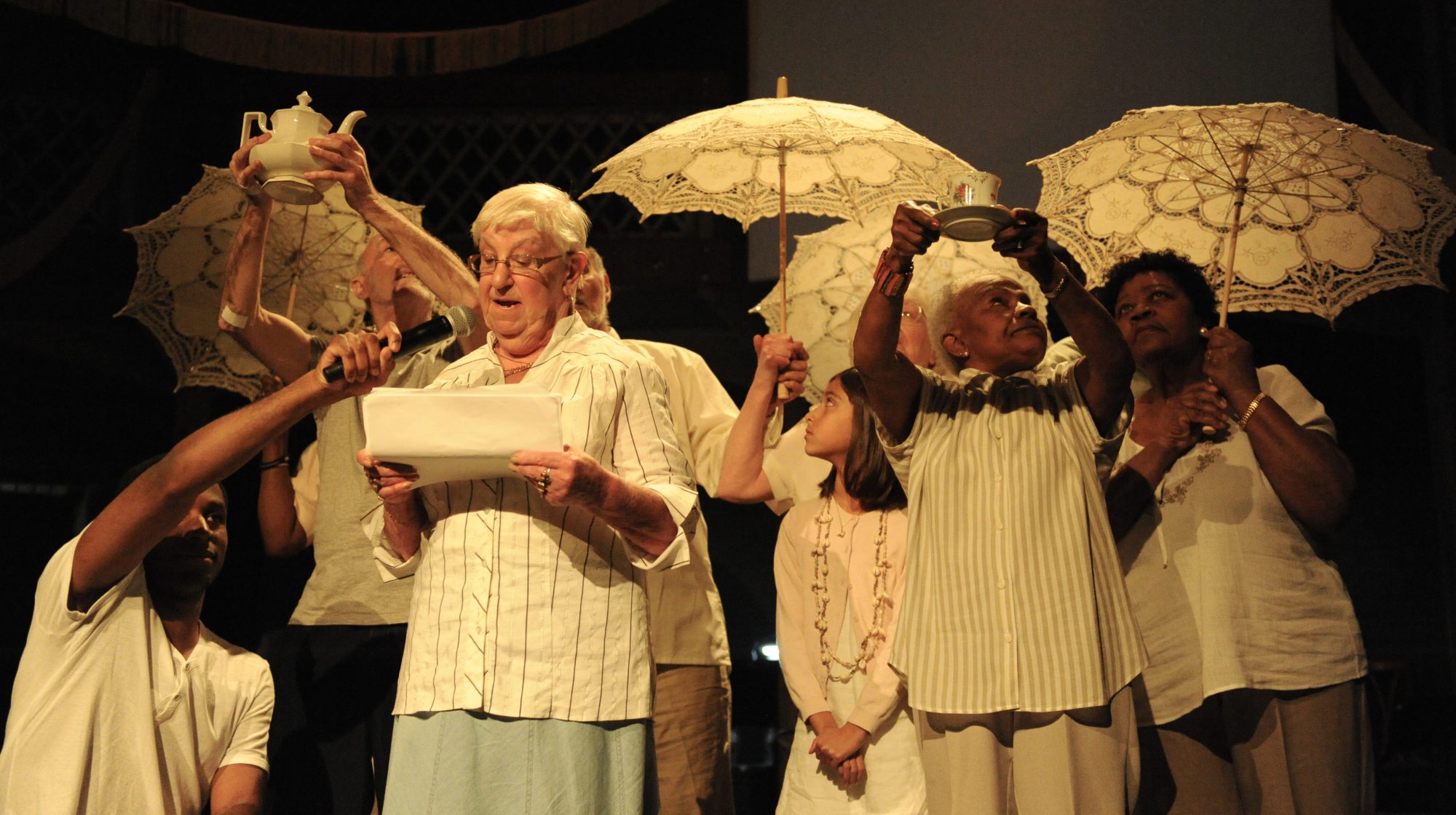 The truth of it is that Entelechy Arts Elders Theatre Company have never given themselves a name. This is how they describe their work:-
"We speak about the past and the present. Both. We are old but not cold. We've all had experiences that have taught us a lot. We sit down and we plan shows. All of us sit down and all of us write it together. We haven't got any scriptwriter. You name it and we'll try it: shows about life and current events with always comedy thrown in. We mostly do shows about things that happen.
At our age we take risks. It is stimulating intellectually. All of us are on tablets or pills or injections. A month ago we went all the way to Bradford from London and we came back safely: "Anything could happen to us but we take the risk". There's a lot of trust. We belong to this body of trust, like sisters to each other. Sometimes you've got to take risks for the unknown. You don't know what you are going into but you've got to take that risk.
We want to be remembered. Your grandchildren or your children will remember you for what you do. Somebody might meet you on the street who come and see the show: "Oh I remember you, you was in that show." It does happen.
We don't have a certificate to say we went to a drama school but in this community, here we are recognised. People meet my daughter in the street and they say: "I wish I was like your mum and that group she's in. You're mum is wonderful. I couldn't go on the stage and express myself like that. Your mum and her group have got courage."
Recent work from the company includes BED which is currently touring across the UK.